Page 31 of 31 •
1 ... 17 ... 29, 30, 31
Lest they forget..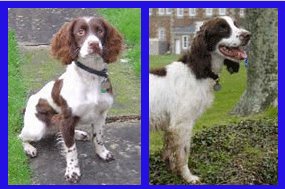 Verdi

Moderator/Researcher




Posts

: 13668


Join date

: 2015-02-02



@Verdi

wrote:Lest they forget..
The thing that puzzles me is that Eddie and Keela were brought in for a reason. Their alerts were followed up but then that's it. For example what is OG position on Eddie and Keela? I can't seem to find any acknowledgement of them. Maybe I haven't looked far enough, but it seems to me it is better to acknowledge (and discredit with evidence), rather than not acknowledge at all.

Flossy




Posts

: 23


Join date

: 2018-11-20



It could of course be argued that Operation Grange, aka the Metropolitan Police, have investigated both McCanns
and
their group of friends, including the evidence provided by Martin Grimes' report as regards his secondment to Portugal and the site inspection by Eddie and Keela. It could likewise be argued, if this be the case, why are they - eight years down the line, still chasing burglars etc.  The evidence is all there in the PJ files, all that's needed is to expand on that evidence with a vigorous fresh investigation - by the Portuguese police without outside interference.
Granted, all this nonsense about new suspects, new evidence etc. emanates from the gutter press not the police, or even a source close to.  You would think however, if Operation Grange were doing the job of reviewing/re-investigating the case, they wouldn't have reduced the team to four officers afew years back - indeed the case would have been sewn-up a long time ago.
Having said that, Mark Rowley made a spectacular
faux-pas
when he said during interview, the PJ had thoroughly investigated and eliminated the McCanns and they had no intention of going over old ground - even though that statement alone contradicted the remit of Operation Grange.
https://jillhavern.forumotion.net/t14374-mccann-interview-and-videotranscripts#371708
Thanks to the PJ files being made public, we know the McCanns were not elminated from the PJ investigation.
The Metropolitan Police are under no obligation to publish reports nor comment on their policing but in this particular case, having spent so much public money and the case being so high profile, in my view they have a moral obligation to appease the public.

Verdi

Moderator/Researcher




Posts

: 13668


Join date

: 2015-02-02




Verdi

Moderator/Researcher




Posts

: 13668


Join date

: 2015-02-02



Harriet Harman, Jack Dromey, Patricia Hewitt and the Paedophile Information Exchange
The links that left Harriet Harman being forced to deny support for paedophiles date back nearly four decades when the Labour deputy leader was an official in the National Council for Civil Liberties
By Christopher Hope, Senior Political Correspondent
8:09PM GMT 24 Feb 2014
The links that left Harriet Harman being forced to deny support for paedophiles date back nearly four decades when the Labour deputy leader was an official in the National Council for Civil Liberties.
Miss Harman, along with her husband Jack Dromey – now a frontbench Labour MP - and Patricia Hewitt, a former Labour Cabinet minister under Tony Blair, all worked for the council in the 1970s.
In 1975, the campign group – which lives on today as human rights watchdog Liberty – controversially granted official "affiliate" status to the Paedophile Information Exchange (PIE), a body which lobbied openly for child sex.
Tom O'Carroll, PIE's founder and described as a "sexually predatory" paedophile, was put one of the Council's working groups, and in spring 1977 he was allowed to make a speech at the Council's spring conference.
During this period, the Council stepped in to defend paedophiles against "hysterical and inaccurate" newspaper attacks.
One leaflet sent by PIE to MPs claimed: "Paedophiles are ordinary, decent, sensible human beings, no more sexually depraved than yourself, and with a capacity for loving and helping children which is at present being repressed."
The organisation also submitted a report to MPs claiming that "girls as young as four months can achieve orgasm", and that four-year-old children can "communicate verbally their consent to sex".
However, within a few years the harm caused by paedophiles was clear and many of PIE's activists were jailed. PIE was disbanded in 1984.
The focus returned to PIE's activities in December when The Daily Mail newspaper first drew attention to the links with the modern-day Liberty.
Shami Chakrabarti, Liberty's director, issued a public apology, saying it was "a source of continuing disgust and horror that even the NCCL had to expel paedophiles from its ranks in 1983 after infiltration at some point in the Seventies".
The Mail also focused on the roles of the three Labour politicians, and published new claims last week. It said Miss Harman - the Council's legal officer in 1978 until 1982 - wrote a briefing paper on the Protection of Children Bill, which sought to ban child pornography
Miss Harman had claimed such a law would "increase censorship" and argued that a pornographic picture of a naked child should not be considered indecent unless it could be proven that the subject had suffered.
Miss Hewitt - general secretary of the Council from 1974 to 1983 - had published in 1982 a document called "The Police and Civil Liberties", in which she wrote that "Conspiring to corrupt public morals is an offence incapable of definition or precise proof."
Mr Dromey sat on the council's executive committee for almost a decade, from 1970 to 1979, when the Council was working most closely with PIE.
Miss Harman, Labour's deputy leader, initially tried to play down the claims. Her spokesman said: "The very suggestion that Harriet was in any way supportive of the PIE or its aims is untrue and misleading."
The Daily Mail persisted, publishing a series of front page stories during the MPs' half term break last week asking why the three Labour figures had failed to answer the claims.
After another front page yesterday Labour leader Ed Miliband, issued a limited statement in which he praised Miss Harman's "huge decency and integrity", insisting he did not "set any store" by the claims.
However last night Miss Harman broke her silence, condemning "horrible and untrue" allegations, claiming she was the victim of a "politically-motivated smear campaign" and insisting she had "done nothing wrong".
Specifically Miss Harman denied that she had ever supported lowering the age of consent to 10, scrapping the law on incest, or sought to water down the law on child pornography in an 868-word statement.
She said: "They have accused me of being an apologist for child sex abuse, of supporting a vile paedophile organisation, of having a relaxed attitude to paedophilia and of watering down child pornography laws. These are horrific allegations and I strongly deny them all of them."
Mr Dromey added that the allegations were "beneath contempt", saying: "As a lifelong opponent of evil men who abuse children, the accusations of the Daily Mail are untrue and beneath contempt." Miss Hewitt declined to comment.
Following the statements from Mrs Harman and Mr Dromey, Mr Miliband went for broke instructing his press aides to brief that he was "extremely angry" about and had "reached boiling point" about the Mail's "smear by innuendo".
The latest controversy comes nearly six months after the Mail claimed that Mr Miliband's Marxist father Ralph "hated" Britain.
One aide told The Telegraph: "This has very much to be seen in the light of what the Daily Mail did in the Ralph Miliband row. They smeared by innuendo and by association then and they are smearing by innuendo and association now."
https://www.telegraph.co.uk/news/politics/labour/10659100/Harriet-Harman-Jack-Dromey-Patricia-Hewitt-and-the-Paedophile-Information-Exchange.html

Verdi

Moderator/Researcher




Posts

: 13668


Join date

: 2015-02-02



Harriet Harman's My London
The Labour MP goes to the pub in Camberwell and calls Margaret Hodge for a good time
Samuel Fishwick
Wednesday 8 April 2015 18:02
Home is…
Herne Hill, for nearly 30 years. My family live close by and the Victorians built great houses.
Last play you saw?
City of Angels at the Donmar Warehouse. It was a fun, stylish, film noir-style production.
Building you'd most like to buy?
A modern apartment on the river by Tower Bridge — but it would annoy me to meet oligarchs in the lift.
Most romantic thing someone's done for you?
My husband, Jack Dromey, unstacks the dishwasher while I watch The Great British Bake Off.
Favourite pub?
The Sun of Camberwell — but I prefer a glass of wine slumped in front of the TV.
First thing you do when you arrive back in SE24?
Spend time with my two Burmilla kittens, Minky and Silvio.
Issue that will decide the General Election?
People will think that this country can do better than we're doing now, that we can't risk the NHS, and shouldn't have to put up with an economic recovery that only seems to have helped people at the top.
Best thing a cabbie has said to you?
'Hi Tessa — you did great on the Olympics!'
At the moment you are...
On tour in the pink bus looking for the 9m women who didn't vote last time.
What will happen to it after the election?
We've had all sorts of offers. Someone wants it for hen parties. All it needs then is a Prosecco bar!
Earliest memory?
My father taking me to the Science Museum.
What would you do as Mayor for the day?
Sort out London Bridge station and give proper compensation to passengers for their misery.
Deputy Leader of the Labour party Harriet Harman
Best place for a first date?
Adulis, an Eritrean restaurant in Vauxhall. Buzzy atmosphere, great food, no cutlery!
Have you ever had a run-in with a policeman?
Yes, when a report showed the police recording rape allegations in my constituency as 'no crime' so they didn't have to investigate.
Best meal?
Potted brown shrimps at Peckham Refreshment Rooms.
Building you'd most like to be locked in overnight?
The House of Commons... and I often am.
Where do you go to let your hair down?
The Ritzy cinema in Brixton. I recently saw Birdman, which was so surprising and clever.
Favourite shops?
Sainsbury's Local for cat food; Dugard & Daughters butchers in Herne Hill; Mimosa deli on Half Moon Lane; Ikea for a great day out.
Who do you call when you want to have fun?

Margaret Hodge — she wants to have fun and she wants to change the world. She's also a great travelling companion because she asks local people all the questions you'd like to but daren't.
Favourite discovery?
The Bussey Building in Peckham. I saw an incredible production of Dido and Aeneas there.
Biggest extravagance?
Having my hair dyed at Kiki in West Dulwich.
Best piece of advice you've been given ?
Your setbacks are as important as your successes.
Last album you downloaded?
Sam Smith's In the Lonely Hour.
What do you collect?
Parking tickets.
Harriet Harman is Deputy Leader of the Labour party
https://www.standard.co.uk/lifestyle/london-life/harriet-harmans-my-london-10162905.html

Verdi

Moderator/Researcher




Posts

: 13668


Join date

: 2015-02-02



Horses for courses or courses for horses?
PIE controversy: Harriet Harman has got this one wrong
Joan Smith - 1st March 2014
If you are a public figure with left-of-centre politics, it is a question that can't be avoided: how to deal with the Daily Mail? The paper is hysterically opposed to most things I believe in but it has millions of readers, which is why some kind of "Mail strategy" is essential.
The Labour leader, Ed Miliband, took a calculated risk last year when he challenged the paper's distasteful attack on his late father. His deputy, Harriet Harman, tried a similar approach last week, with very different – some would say disastrous – consequences.
Between 1978 and 1982, Harman was legal officer of the National Council for Civil Liberties (now Liberty). Her husband Jack Dromey, who is Labour's shadow police minister, chaired the NCCL in the 1970s; Patricia Hewitt, who was later a cabinet minister, was its general secretary. The links between the NCCL and an organisation called the Paedophile Information Exchange have been known about for years, and are a stain on its reputation.
The problem for Harman, Dromey and Hewitt isn't that they were advocates of sexual relationships between adults and children when they were at the NCCL. It isn't even an NCCL press release in 1976 calling for the lowering of the age of consent to 14 – a terrible idea, but not one supported only by paedophiles at the time. It's that the origin of the attack seems to have blinded them to the fact that they might actually have something to apologise for.
Hewitt broke her silence three days ago and admitted she "got it wrong" on PIE, but Harman's tardiness in acknowledging the organisation's poor judgement has kept the story on the front page. She was defensive on BBC2's Newsnight programme, and didn't express regret about the link until the following morning.
I have known Harman for years. I admire the way that she pushed through groundbreaking legislation to protect vulnerable women and children. I'm sure that part of the Mail's motivation is her support, as shadow Culture Secretary, for the proposals for press regulation in the Leveson report.
But the cases of Miliband's father and Harman's role at the NCCL are very different. Miliband had nothing to apologise for, but there was a collective failure at the NCCL to kick out a very nasty bunch of people. Harman's defence – that any legal organisation was allowed to affiliate to the NCCL – suggests a lack of proper governance. Yesterday a Court of Protection judge confirmed that he resigned in 1979 when he discovered that representatives of PIE were speaking at NCCL meetings at the London School of Economics.
Harman has many talents but she also has a patrician testiness which doesn't respond well to being challenged. I can understand her revulsion at having to admit that the Mail has a point, but I'm also surprised the story hasn't blown up before now. The brightest people make mistakes, even if it's a matter of failing to notice something or act robustly enough.
That's what Harman, who went to work at the NCCL after PIE affiliated to it, should have acknowledged. Instead, she has played into the hands of a newspaper which wants its readers to believe the appalling smear that the Labour Party is stuffed with covert supporters of child abuse.
https://www.independent.co.uk/voices/comment/pie-controversy-harriet-harman-has-got-this-one-wrong-9162728.html[Thanks to CMOMM member who sent me this report]

Verdi

Moderator/Researcher




Posts

: 13668


Join date

: 2015-02-02



Madeleine McCann's Parents Create Missing Kids Site on YouTube

The "completely revolutionary" YouTube site will help find abducted children
By Ellen Tumposky August 10, 2007 12:00 PM
The parents of missing child Madeleine McCann have launched a new channel on YouTube to allow people to post videos, images and information about their missing children.
The site, youtube.com/dontyouforgetaboutme/, which kicks off today, has been created by Gerry and Kate McCann, the British doctors whose 4-year-old daughter disappeared from their vacation apartment in Portugal on May 3. They are working with Google, YouTube and the International Center for Missing and Exploited Children (ICMEC), a U.S.-based organization.
"Because of what has happened to Madeleine, we have become aware of so many other children that have gone missing and also a lot about how many children are abducted and the extent of child sexual exploitation," Kate McCann told the British newspaper the Guardian.
Gerry McCann says he approached ICMEC to regulate the channel to make sure any child on a video that is posted is really missing, that authorities know the child is missing, and that the images are not exploitative.
Ernest Allen, chief executive of ICMEC, said the new site is "completely revolutionary."
The group had previously set up missing kids' sites in 14 countries, he said, "and then Gerry came along with this idea. We hadn't thought of using YouTube. Now it will allow us to have one worldwide clearinghouse for all the information on missing children."
The McCanns, who have remained in Portugal during the search for their daughter, have been conducting their campaign from a two-bedroom apartment lent to them by friends. Friends and family have raised money, distributed pictures and a DVD of Madeleine to the press, and celebrities including soccer star David Beckham and author J.K. Rowling have helped publicize their search.
https://people.com/celebrity/madeleine-mccanns-parents-create-missing-kids-site-on-youtube/

Verdi

Moderator/Researcher




Posts

: 13668


Join date

: 2015-02-02



Booker winner writes of dislike for McCanns
Booker winner Anne Enright
By Caroline Gammell and Aislinn Simpson
7:13PM BST 17 Oct 2007
Booker prize winner Anne Enright has launched an astonishing attack on Kate and Gerry McCann, describing in detail why she does not like the couple.
Madeleine: Police 'allowed to seize Kate's diary'
Full coverage: The search for Madeleine McCann
Man Booker Prize 2007 in full
That sentiment is even the title given to her 2,000 word essay which appeared in the London Review of Books under the headline Diary: Disliking the McCanns.
Mr and Mrs McCann, both 39, remain official suspects in the disappearance of their four-year-old daughter Madeleine, who went missing on May 3 from the Algarve and whose case has attracted worldwide attention.
The 45-year-old Irish novelist, who has two young children aged four and seven, was the surprise winner at Tuesday night's literary awards ceremony for her book The Gathering.
Writing before she won this week's prize, she said: "Disliking the McCanns is an international sport.
"I disliked the McCanns earlier than most people (I'm not proud of it). I thought I was angry with them for leaving their children alone.
"In fact, I was angry at their failure to accept that their daughter was probably dead. I wanted them to grieve, which is to say to go away. In this, I am as bad as people who complain that 'she does not cry'."
She wrote: "Most of the animosity against the McCanns centres on the figure of Madeleine's beautiful mother. I am otherwise inclined.
"I find Gerry McCann's need to 'influence the investigation' more provoking than her flat sadness.
"The sad fact is that this man cannot speak properly about what is happening to himself and his wife, and about what he wants.
"The language he uses is more appropriate to a corporate executive than to a desperate father. This may be just the way he is made. This may be all he has of himself to give the world, just now.
"Then I go to bed and wake up the next day, human again, liking the McCanns."
Her views came to light as reports in Portugal claimed police want to carry out a "minute by minute" reconstruction of Mrs McCann's movements on the night Madeleine went missing.
Despite the re-invigorated police investigation with Portugal's second most senior detective Paulo Rebelo taking the lead, the dectectives' suspicion still surrounds Mrs McCann.
Police are said to believe she was responsible for her daughter's death and relied on her husband to help cover it up, an accusation angrily dismissed by the McCanns.
Detectives have also been given formal permission by investigating judge Pedro Daniel Don Anjos Frias to seize extracts of Mrs McCann's diary and the desktop computer used by Mr McCann while in the Algarve.
Portuguese newspaper 24 Horas reported on Wednesday: "According to the theory among PJ, the little girl's body was hidden before the alarm was raised.
"Kate McCann is at the centre of this theory. The Policia Judiciaria want to reconstruct her movements minute by minute and step by step."
Mark Williams-Thomas, a former Surrey Police child protection officer, said such a reconstruction was long overdue.
He said: "A reconstruction is an important part of any investigation and would normally be done in the very early days. I would be amazed if they had not constructed a timeline months ago.
"I think we are seeing a different approach being brought by the new head of the inquiry, who wants to go over everything until he is satisfied, which is quite right."
A family friend revealed Portuguese police had not approached the McCanns for assistance in any reconstruction.
"Kate and Gerry have always been more than happy to assist the Portuguese police with their enquiries. There has been no new approach, or indeed any approach from the police since they have returned home to Rothley."
But on his blog, Mr McCann welcomed the police inquiry: "It is very encouraging that Mr Rebelo's officers will be seemingly reviewing all the material in the inquiry, which will hopefully identify areas for further investigation."
In the UK, the results of an independent investigation carried out by five criminal investigators who travelled to Portugal will be shown on Channel 4's Dispatches: Searching for Madeleine on Thursday night.
The team, led by retired Detective Chief Superintendent Chris Stevenson, was given full access to the Portuguese police files and assessed how officers in the Algarve dealt with the case.
It is now 168 days since Madeleine disappeared and despite the revamped investigation, no trace of the little girl has been found.
https://www.telegraph.co.uk/news/uknews/1566565/Booker-winner-writes-of-dislike-for-McCanns.html
https://www.lrb.co.uk/v29/n19/anne-enright/diary

Verdi

Moderator/Researcher




Posts

: 13668


Join date

: 2015-02-02



Madeleine McCann: Tycoons withdraw support
By Caroline Gammell in Praia da Luz
1:25PM BST
13 Sep 2007
Two millionaire businessmen who gave money to help find Madeleine McCann refused today to contribute to the legal fight to clear her parents' name.
A mother's diary of love | What the police want
Madeleine McCann: Police seize mother's diary
The couple's official spokeswoman, Justine McGuinness, has also decided to step down, it emerged this afternoon. Exhaustion, and the McCanns' need for a PR adviser with more legal experience, are said to be behind her decision.
Kate and Gerry McCann, 39, have hired top lawyers in Britain and Portugal after they were named official suspects in their daughter's disappearance.
Detectives believe Mrs McCann may have accidentally killed her daughter and relied on her husband to help cover up the crime. Although the couple insist the claims are baseless, the cost of trying to clear the "cloud of suspicion" is expected to run into tens of thousands of pounds.
Although the fighting fund set up to find Madeleine has raised more than £1 million, the trustees said the couple - who did not want to take the money anyway - would not be able to make use of the funds.
One entrepreneur, who refused to be named because of the delicate nature of the case, has given his backing in the past.
But today he told the Evening Standard: "I am not going to contribute any more. It is a difficult issue and it is not something I propose to get engaged in.
"It is the most confusing scenario anybody has ever seen. I am not judge and jury and I hope what I am reading is wrong. I have not yet been approached [a second time] but I wouldn't put any money in.
"If they can turn the tide in some form maybe there will be loads of backers. But right now this does not look a good place to go."
A number of well known figures have publicly supported the McCanns including JK Rowling, Virgin boss Sir Richard Branson, Topshop owner Philip Green and EasyJet founder Sir Stelios Haji-Ioannou.
A second wealthy businessman, who has given £100,000 to the fund, said: "We won't be pledging any more right now.
Madeleine McCann coverage in full
Timeline: How the story unfolded
Ben Affleck film halted over Madeleine concern
"I don't think that at the moment we would allow the money to be swapped to cover defence costs, but this is a difficult position and a very sensitive issue." The McCanns, from Rothley in Leicestershire, returned to the UK on Sunday, 48 hours after being declared suspects by Portuguese police.
Ms McGuinness, the McCanns' spokeswoman, is expected to step down this weekend if a replacement can be found in time.
The Media Guardian website is reporting that the couple are looking for a "big hitter" to work as their full-time PR representative as the investigation into their daughter's disappearance enters a new phase.
Phil Hall, the former News of the World and Hello! editor, who has been acting as a consultant to the McCanns in recent months, is thought to be the leading contender.
The world's leading expert in DNA cast doubt on a key facet of the alleged forensic evidence against Kate and Gerry McCann last night as he offered to act as an expert witness for the couple.
Sir Alec Jeffreys, who invented DNA fingerprinting, said a match did not necessarily demonstrate a person's guilt or innocence.
It follows claims that DNA samples matched to Madeleine had been found in her parents' hire car and holiday apartment. Sources said the traces were being treated by Portuguese detectives as strong evidence that Madeleine's body was placed in the car.
However, Sir Alec told BBC's Newsnight programme: "There are no genetic characters in Madeleine that are not found in at least one other member of the family.
"So then you have an incomplete DNA profile that could raise a potential problem in assigning a profile to Madeleine given that all other members of that family would have been in that car."
Sir Alec, 57, added: "DNA testing seeks to establish whether DNA sample A from a crime scene came or did not come from individual B.
"So if you get a match there's very strong evidence that it did come from B. It is then up to investigators, the courts and all the rest of it to work out whether that connection is relevant or not.
"So DNA doesn't have the words innocence or guilt in it - that is a legal concept. What it seeks to establish is connections and identifications."
Off-camera, Sir Alec said he was prepared to act as a witness for the McCanns.
His caution came as a leading genetics expert also called into question the value of DNA evidence in its own right. Dr Paul Debenham, a member of the advisory body the Human Genetics Commission, said there could be legitimate reasons as to how DNA from Madeleine found its way into the hire car.
Prosecutors would need to establish that it got there as part of a criminal process and not through chance contact, he said.
Dr Debenham said: "With the current highly sensitive DNA methodologies we can deposit DNA as a trace amount just from contact with a fabric. And that fabric can touch another surface where the DNA is passed on.
"So there is a situation where there is a legitimate or a possible explanation as to how the DNA got on the back seat despite the individual not being there, but through some legitimate transfer of garments, clothes or soft toy.
"It questions the value of that particular evidence in interpreting what happened."
The development came as it emerged that Portuguese prosecutors have applied for Gerry McCann's laptop and his wife's personal diary to be handed over to the authorities investigating their daughter's disappearance.
Detectives in the Algarve are particularly keen to track emails sent by Mr McCann, a cardiologist, from the computer he used while in Portugal to keep an almost daily blog on the campaign to find Madeleine.
An urgent application for access to the personal artefacts was made by public prosecutor Jose Cunha de Magalhaes e Meneses to a judge in Portimao yesterday.
Philomena McCann, Mr McCann's sister, said she advised her sister-in-law to keep the diary to show Madeleine how much they loved her.
She told The Sun: " I said to Kate that it would be a good idea if someone wrote down, for Madeleine, notes on everything that was happening, because we have to prove to Madeleine how much we looked for her and how much we love her.
"That wee girl will be thinking, 'They're not looking for me. My mummy, daddy and my aunties - they don't love me because they can't find me'.
"I was just thinking about how insecure Madeleine would be, so Kate has been keeping that journal faithfully every day.
"She's been writing down everything that we've been doing so we can prove to Madeleine that we have worked so hard to try and find her, that we've put our lives on hold to search for her and show our love for her is unending."
Gerry's brother John McCann said last night that his brother believed the Portuguese police had "gone up a cul-de-sac".
He told BBC's The One Show: "Gerry keeps telling me that they have gone up a cul-de-sac and have lost track of what they should really be doing."
Asked whether the fact the case was being dealt with at such a high level in Portugal gave him confidence, he said: "It does and it doesn't. There is data out there, there's all these leaks.
"There is so much speculation going on as to what the actual information the Portuguese police have.
"If they have got something that suggests Madeleine really is dead then for goodness sake tell the family who have the strongest feeling for this."
https://www.telegraph.co.uk/news/uknews/1562995/Madeleine-McCann-Tycoons-withdraw-support.html

Verdi

Moderator/Researcher




Posts

: 13668


Join date

: 2015-02-02



Page 31 of 31 •
1 ... 17 ... 29, 30, 31
---
Permissions in this forum:
You
cannot
reply to topics in this forum