Madeleine McCann hunt offered team of police 'super recognisers' to find missing girl

EXCLUSIVE: Ex-chief inspector Mick Neville, who founded the Met Police's Central Forensic Image Team in 2012, believes Madeleine McCann could be tracked down online
ByTom TowersNews Reporter
   08:58, 15 MAR 2020
A former top cop has offered to track down Madeleine McCann using a specialist team of facial "super recognisers" – but his requests have been ignored, Daily Star Online can reveal.
Ex-chief inspector Mick Neville, who founded the Met Police's Central Forensic Image Team in 2012, now runs Super Recognisers International.
Its members are capable of remembering 80% of the faces they see, allowing them to pore through CCTV footage and pictures to identify criminals and missing people.
Neville believes Maddie – who disappeared in Portugal's Praia da Luz resort in 2007 – could be identified by utilising Facebook's facial recognition technology and passing images on to his recruits.
He told Daily Star Online: "In my view, if you're alive today it's very difficult not to have your image somewhere.
"You'd probably have a passport or you might be captured on social media."
Facebook identifies peoples' features in newly uploaded photos and can recognise individuals even when they're not tagged.
He added: "We could ask Facebook to do a facial recognition search against every missing girl.
"Even if you don't want to be caught on Facebook you might get caught in somebody else's selfie."
The forensics expert has offered his service to the Find Madeleine campaign twice, detailing what his super recognisers are capable of 18 months ago.
However, he has received no response.
Speaking of how the super recognisers are trained, Neville added: "We identify which particular super recogniser skill they have.
"Some of them are good at short-term, checking passports. Some are good at long-term memory and some are good at spotting people in crowds – others are good at all three.
"We teach them how to use their skills effectively and how to spot suspicious behaviour and utilise it in real-life scenarios."
During the London riots in 2011, more than 200,000 hours of CCTV footage were ­analysed by facial recognition software and only one criminal was identified.
The same footage was passed over to the Met's super recogniser unit and Neville's team spotted 609 criminals.
One officer alone, PC Gary Collins, identified 180.
Daily Star Online has approached the Official Find Madeleine website and the family's spokesman for comment.
Last April, another forensics expert launched a request with the Met Police to release DNA samples related to Maddie's 2007 disappearance .
Portuguese cops initially sent the material – which could implicate an intruder – to be examined by the UK's Forensic Science Service (FSS) in Birmingham.
However, the evidence was "too complex" for the team and did not result in "meaningful inclusion/interpretation".
Dr Mark Perlin claims his Pittsburgh lab Cybernetics – which has identified victims of the 9/11 terror attack – can unlock samples UK authorities initially struggled to analyse.
However, his offer was also ignored.
https://www.dailystar.co.uk/news/latest-news/madeleinemccannhunt-offered-team-police-super-21683792
No comment!

____________________
" The secret of life is honesty and fair dealing. If you can fake that, you've got it made" - Groucho Marx

Verdi

Moderator/Researcher





Posts

: 18710


Activity

: 25246


Likes received

: 5570


Join date

: 2015-02-02



Didn't Grange also ignore the offer from Dr Mark Perlin?
Just what
are
they doing for the ongoing squillions of quids they keep asking for?
@PeterMac

wrote:They did it some time ago.

Got a positive result first time
Obviously Operation Grange are looking for the wrong 'abductor' - they shouldn't be looking for the egg man, they should be looking for this guy: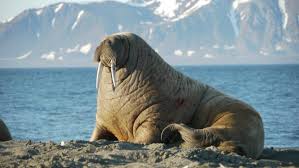 Goo goo g'joob
@Jill Havern

wrote:

 

Didn't Grange also ignore the offer from Dr Mark Perlin?

Just what

are

they doing for the ongoing squillions of quids they keep asking for?
Well... someone has to do the paperwork to request the next extension.

BlueBag




Posts

: 6999


Activity

: 10433


Likes received

: 3388


Join date

: 2014-06-06



I took part in two sets of university studies and am also a 'super-recogniser'. Why is an ex-inspector ignoring the evidence of
cadaver dog
blood dog
statement analysts
The Gaspars,
not pressing for Mark Perlin's review,
and instead going off at a tangent. 
Doesn't the lack of Madeleine's DNA in the apartment ring any alarm bells for this man? Hasn't he read any statements?

PS Sounds like a loooong job to me. When can I start?

worriedmum




Posts

: 2057


Activity

: 2813


Likes received

: 582


Join date

: 2012-01-17



Doesn't this " former top cop " ( how many of them have to comment on the case ?) realise that Madeleine was " abducted by paedophiles or sex traffickers " according to her parents ? 
So highly unlikely they're going to allow her to be on Facebook , in selfies , be out and about to be recorded by CCTV ! 
Plus no one has any idea what she may look like now , as the last age progression was aged 9 ! 
Of course they could always look for the coloboma , oh no it was " just a fleck really " and could only be seen up close . Silly me 
Perhaps they're going to " recognise " her stocking up on loo rolls in the local supermarket hiding behind her mask !

____________________
Be humble for you​ are made​ of earth . Be noble for you​ are made of stars .

sandancer




Posts

: 949


Activity

: 2017


Likes received

: 1068


Join date

: 2016-02-18


Age

: 67


Location

: Tyneside



---
Permissions in this forum:
You
cannot
reply to topics in this forum