Page 1 of 2 • 1, 2


February 02, 2020  
Patterns on the Wall
Of all the pictures I have seen related to the Maddie case, this one taken from excellent 
Just Five Hours in May
 blog is I think the most shocking.
Until reading this blog I, like I suspect many of you had thought that the most likely scenario for Maddie's death was that she had been given something to make her drowsy but had one evening thrown this off and with her parents missing had climbed on the back of the sofa , perhaps hearing voices outside, then fallen awkwardly and perhaps cracked her skull or died on her own vomit or something like  that.
The author of the above blog argues, to my mind highly convincingly that this type of scenario is  very difficult to reconcile with the widespread spatter pattern formed by the tiny traces of DNA found behind the sofa once Eddie and Keela had alerted forensics to search in that area.
Team McCann, assisted most prominently I think by Prime Minister Gordon Brown managed to put up an astounding barrage of misinformation and propaganda to convince a sufficient part of the population to allow their political protectors to get them off the hook from what must have seemed to Amaral and his team slam dunk guilt.
The above blog goes into the matter in meticulous detail and is well worth reading but I think the photo/diagram alone shows the key point.  If you just have an awkward fall from the back of the sofa, there seems to be no way for such an extensive spatter pattern to be generated.  What the author argues is that the pattern was most likely generated by a forlorn attempt at a CPR, most probably performed by cardiologist Gerry McCann.  He again to my mind plausibly argues that the most plausible trigger for this would be for one of them (most probably Kate) to administer a drug to which Maddie had a rare but unfortunate anaphylactic shock reaction.  In the UK around 10 people per annum are thought to die from anaphylactic shock reactions to a medical intervention so this is a rare thing but not unheard of.  Such a reaction can kill people within 5 minutes with blood being sent to tissues such as the lungs.  If it happens at a hospital or doctors surgery there would normally be a life saving injection on hand, but this is unlikely to be available at home and especially on holiday.  A typical reaction would be coronary/respiratory problems and possible collapse, but if the problem was too far advanced all this might do is  force the blood and fluids that had accumulated in the lungs to be forced out of the child's mouth and nose AT PRESSURE, potentially leaving a wide spatter pattern as seen.
Unlike a typical fall this type of problem is likely to potentially result in irretrievable death that would be easy for trained doctors to identify, implying that calling emergency services would be futile.
Besides what was found in Appartment 5a, it is also interesting to realise WHAT WAS NOT FOUND.  Amongst the items that one might have expected but was absent was any first aid kit or medical supplies.  For regular parents of 3 young kids, this might be considered unusual and somewhat irresponsible.  For parents who are both doctors taking three  young kids on holiday, it is in my view VERY SURPRISING and DEEPLY SUSPICIOUS, given that as discussed above it seems highly plausible that Maddie may have had a shock reaction caused by some inappropriate medical intervention administered by one of the parents.
https://patternsinthesand.blogspot.com/2020/02/patterns-on-wall.html?fbclid=IwAR1wzOxCP-Pic5Se9JQAvK7IMXwPwna5921HpJLysL6QAqc7LwKP04yNtt4
Last edited by Jill Havern on 03.02.20 8:24; edited 1 time in total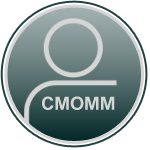 The Greg Jones version is the same as my own conclusion immediately after MMC's "abduction". Anaesthetics was the clue IMO. 

I even shared my unsolicited opinion three months or so later with Colin Sutton whom I did not know from Adam in a drinks session on the executive floor of a hotel in Addis Ababa. He then informed me who he was (I did not even understand the difference between SY and the Met until he explained that to me), stated that there was no evidence to support my theory, and referred me to the Milly Dowler case). 

I was interested to then read that MD's murder was first and incorrectly as it turned out, pinned on the parents for two whole weeks. I wonder if Sutton had that awful mistake on his mind when they looked outside the family rather than inside, the reverse of the Dowler case. 





I think he might have told me he in Addis to set up CCTV or show people how to do that (but my memory might be wrong and that could have been the man from the US who was in the group also). 

I have not wavered from my original diagnosis (no pun intended) although I have never been able to work out, or agree with others, on the why and how of the involvement of the UK government. Nor can I explain why none of Madeleine's DNA or m-DNA was found in the apartment. Possibly there is a story here related to the Lab in Manchester.

I am convinced that cerebral fluids were expelled from the lungs aided by CPR pressure. If only they had called out for adrenalin. 

This scenario also explains the bruises on Kate's arms as if she were being restrained from behind by Person A as Person B was working on Madeleine.

The Tapas 6 (not 7), David Payne first, then got involved in moving the body and cleaning up the apartment in that order. My next hypothesis is that Madeleine's body first went to Payne's apartment.

My interpretation of events extends to the photo referred to as the Lolita photo which I do not believe was supposed to have any sexual overtones at all (but does appear to). Verdi has encouraged me to share my thoughts on that photo and I will do so at some later stage as I don't think I can cope with the derision that might succeed it or my own perceived insensitivity if I am wrong.
Page 1 of 2 • 1, 2


---
Permissions in this forum:
You
cannot
reply to topics in this forum