https://www.dailymail.co.uk/news/article-7647655/Harvey-Proctor-calls-Northumbria-Police-investigate-Met-Midland.html

One of the men wrongly accused of being in a so-called VIP paedophile ring by the fantasist long-known only as 'Nick' has called on Northumbria Police to investigate Scotland Yard over its botched investigation into the claims.
Harvey Proctor, a former Tory MP, says he lost his 'home, job and repute' when officers searched his house as part of Operation Midland and detectives wrongly referred to Carl Beech's lies as 'credible and true'.
Mr Proctor says he has 'absolutely no faith' in the Independent Office for Police Conduct (IOPC) investigation into the handling of the case, which he brands a 'whitewash'.
He has now reported officers involved to Northumbria Police, which he hopes will open a new probe into the case and investigate the detectives for misconduct in public office.
____________________
PeterMac's FREE e-book
Gonçalo Amaral: The truth of the lie
NEW CMOMM & MMRG Blog
George Orwell, '1984':
"If you want a vision of the future, imagine a boot stamping on a human face - forever."
"Detectives wrongly referred to . . .'s lies as "credible and true".

Can we think of any other case in which demonstrable and palpable lies have been treated as "credible and true" ?
CaKeLoveR likes this post
The VIP paedophile scandal, as exposed by a single person now behind bars, is massive.

If the rot that infests the underbelly of the establishment, home and abroad, was ever allowed to come to light, the fabric of our society would come tumbling down like a pack of cards caught in typhoon thunderberg.

It will never happen. That's why the dead are brought back to life, scapegoats are spotlighted and people like Harriet Harman continue to roam the corridors of Westminster.

Operation what?

____________________
" The secret of life is honesty and fair dealing. If you can fake that, you've got it made" - Groucho Marx

Verdi

Moderator/Researcher





Posts

: 20824


Activity

: 27489


Likes received

: 5661


Join date

: 2015-02-02



____________________
PeterMac's FREE e-book
Gonçalo Amaral: The truth of the lie
NEW CMOMM & MMRG Blog
George Orwell, '1984':
"If you want a vision of the future, imagine a boot stamping on a human face - forever."
https://www.theguardian.com/uk-news/2019/dec/20/met-chief-referred-to-police-watchdog-over-operation-midland

The Metropolitan police commissioner, Cressida Dick, has been referred to the police watchdog over her handling of Operation Midland, the force's investigation into allegations of child sexual abuse by members of the British establishment.
The Mayor of London's Office for Policing and Crime (Mopac) said it made the referral to the Independent Office of Police Conduct (IOPC) after it received a complaint from a member of the public last month.
Operation Midland was launched in 2014 after Carl Beech – known initially by the pseudonym "Nick" – began making a series of shocking and macabre claims about child sexual abuse and murder by members of Britain's elite.
The inquiry lasted a year and a half and cost £2.5m, and ended without a single arrest. In July this year Beech, 51, was found guilty of 12 counts of perverting the course of justice and one of fraud over his claims. He was jailed for 18 years.

Police Oracle
Did Dame Dick achieve the dizzy heights of Commissioner of the Metropolitan Police Service because she is a wo/man and lesbian or because she was considered fit for the job?  
Just like Linda Bellos OBE, the loony lefty who spread her doctrine across London in the 1980s?  Only she had the added advantage of being mixed race (read black) and a staunch activist for feminism.
The untouchables!
Give the job to the most suitable/capable candidate and all
'isms
will be eradicated from English diction.

____________________
" The secret of life is honesty and fair dealing. If you can fake that, you've got it made" - Groucho Marx

Verdi

Moderator/Researcher





Posts

: 20824


Activity

: 27489


Likes received

: 5661


Join date

: 2015-02-02



https://www.dailymail.co.uk/news/article-7949309/Former-Tory-MP-Harvey-Proctor-accuses-Police-cover-up.html

Former Tory MP Harvey Proctor accuses police of a 'cover-up' after Scotland Yard refuses to launch
investigation into its disgraced VIP child abuse inquiry
Mr Proctor spoke out after Assistant Commissioner Helen Ball's decision to deny his demands for a new, independent investigation into the conduct of five key officers.
He said the force's attitude could best be described as 'a failed authority marking its own homework' and accused senior officers engulfed in the scandal of being part of a 'self-preservation society'.

Miss Ball is a key ally of Scotland Yard Commissioner Dame Cressida Dick, who sanctioned the launch of the disastrous inquiry and is separately under investigation for alleged misconduct in the case.
Mr Proctor revealed he has appealed against Miss Ball's decision and called on the police watchdog to review its previous decision to clear five other officers of wrongdoing.
He said: 'I await with interest to see if the Independent Office for Police Conduct again allows the police to get away with it and continues to participate in the cover-up. Even at this late stage the IOPC can institute a thorough and rigorous inquiry.'
It's too old fashioned (sensible) to give jobs to suitable people. We must be progressive! No only give people positions they aren't good enough for, but give them an awards/hush money/honours as well.

CaKeLoveR




Posts

: 1022


Activity

: 1348


Likes received

: 326


Join date

: 2018-09-19



One of the penalties of All – women / LGBT / BAME  shortlists for selection, or the rampant PC orientation of selection panels is that we now have no idea whether the person selected is the "best fitted for the post".

If you assume that under the previous system there was, say, a 50/50 chance of getting a decent one, if you then select only from a limited shortlist, you are down to a 25/75 chance.  At best.

Select only from BAME candidates, who form only 10% of the relevant population - by which I mean the population who are educated, able to speak a useable form of English, and with no relevant convictions, – and your chance of finding the "right person" drops to 5 / 95.

Overt Positive Discrimination, and closed shortlists are extremely cruel to those who are then selected.  They will usually never be able to prove themselves,
The sad thing is, this is all for statistics alone, in no way does it benefit anyone - least of all the employer, whoever or whatever that might be.

Statistics don't count for anything - excuse the oxymoronic connotation.

Unless, like Linda Bellos OBE, the ultimate plan is to convert the entire population into specific designed groupings. The more minority categories grouped together - the better.

Bedlam!

____________________
" The secret of life is honesty and fair dealing. If you can fake that, you've got it made" - Groucho Marx

Verdi

Moderator/Researcher





Posts

: 20824


Activity

: 27489


Likes received

: 5661


Join date

: 2015-02-02



Believe complaints of abuse, police told in new advice after 'Nick' case
Fiona Hamilton, Crime Editor
Thursday August 06 2020, 12.01am BST, The Times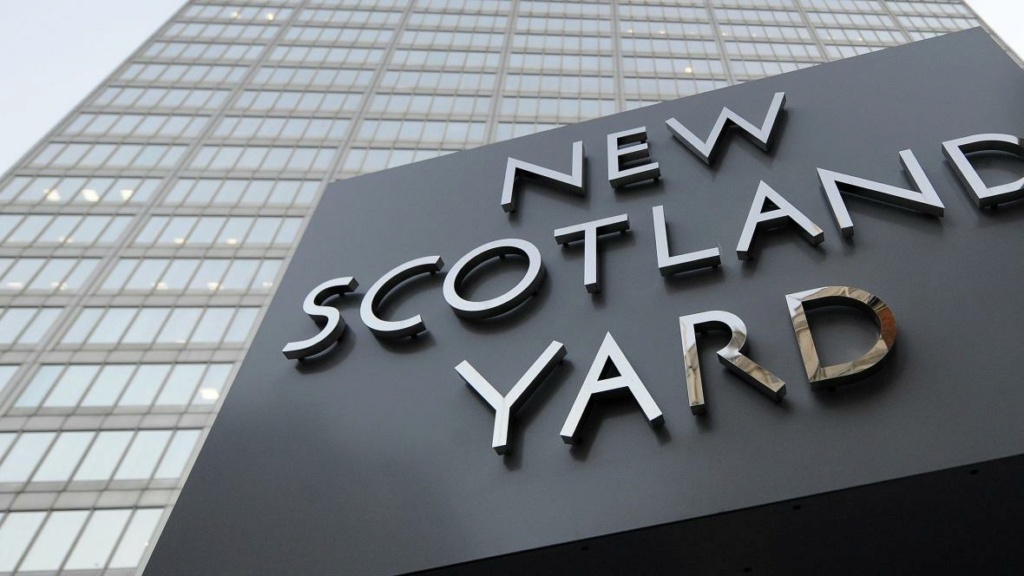 Senior police officers have stood by the policy automatically to believe alleged victims of abuse in new national advice, despite inquiries in which fantasists were trusted and reputations traduced.
Detectives investigating historical allegations of child abuse will be told that "the intention is that victims are believed". The College of Policing guidance, to be published today, emphasises that "those reporting crimes will be treated with empathy and their allegations will be taken seriously".
Automatic belief has been highly controversial since detectives in Scotland Yard's Operation Midland were taken in by a fantasist known as Nick and his false claims of a Westminster abuse ring.
The new guidelines have been under consideration for nearly four years since the retired judge Sir Richard Henriques reviewed Operation Midland and recommended that the belief instruction be withdrawn as it undermined the principle that a suspect is innocent until proven guilty.
Sir Richard expressed disappointment yesterday that his recommendation had not been adopted in the new advice for senior investigating officers, produced by the college in conjunction with Operation Hydrant, the unit that co-ordinates non-recent abuse inquiries.
He said: "They've learnt nothing at all from Nick. The whole basis of their explanation for believing Nick is that they were driven to believe by the protocol that was in existence."
However, Simon Bailey, who leads the work of the National Police Chiefs Council on child protection and abuse investigations, and oversees Hydrant, said that the notion that police applied "blind belief" was wrong.
He said: "This is not a construct of policing. Victims are constantly told by those people who abuse them that there's no point coming forward because they're not going to believed.
"The evidence is so strong that victims need to know they are going to be believed when they make their disclosures. Afterwards the allegations are investigated without fear or favour."
Operation Midland detectives described Nick, later unveiled as Carl Beech and convicted of perverting the course of justice, as "credible and true".
Mr Bailey, chief constable of Norfolk, said: "We shouldn't allow one investigation to be the basis upon which we ignore a substantial body of evidence that talks about the importance of being believed."
Dave Tucker, head of crime at the college, said that belief applied at the point of recording a crime but was "not enduring and unquestioning" and a fair and impartial inquiry would follow.
The new guidance also warns detectives not to go "trawling" for victims of abuse and urges them instead to use intelligence and investigative techniques to approach specific groups of people.
In 2015 a senior Wiltshire police officer stood outside the late Edward Heath's former home in Salisbury to announce an investigation into paedophile claims. He urged people to come forward if they had been abused by the politician.
The force said later that Heath, who died in 2005, would have been interviewed under caution over seven assault and rape allegations relating to adults and children. However, concerns emerged about the reliability of complainants and there were claims that the inquiry was one-sided.
The new advice to detectives says that when releasing information about a dead suspect, it is "important to make clear that the police are making no judgments about guilt, that the suspect is considered innocent unless proved guilty and that the person concerned is not able to defend her/himself".
https://www.thetimes.co.uk/edition/news/believe-complaints-of-abuse-police-told-in-new-advice-after-nick-case-wmlsvbnlz
....................
*Splutter*
This is social distancing with a vengeance
.
Fine words never buttered no parsnips
.

____________________
" The secret of life is honesty and fair dealing. If you can fake that, you've got it made" - Groucho Marx

Verdi

Moderator/Researcher





Posts

: 20824


Activity

: 27489


Likes received

: 5661


Join date

: 2015-02-02



Dame Cressida Dick may go within year in wake of Operation Midland fiasco
Fantasist Carl Beech made allegations against Westminster figures, before being jailed for perverting the course of justice and sex offences
By Robert Mendick, Chief Reporter 10 February 2021 • 9:00pm
Dame Dick
Dame Cressida Dick may step down as Metropolitan Police Commissioner within a year amid the continuing furore over her force's handling of the catastrophic Operation Midland inquiry.
Lady Brittan, the widow of former home secretary Leon Brittan, has launched a withering attack on the Met Police, accusing its leadership of lacking a "strong moral compass" and a culture of "cover up and flick away".
She stopped short of naming Dame Cressida, but said the "buck stops" with the "leadership of the force" in its decision to raid her London and country homes over false allegations of a murderous Westminster paedophile ring made by a fantasist.
Dame Cressida has a five-year contract that expires in April next year. She will need to seek an extension or be granted one if she wishes to stay on beyond that.
Scotland Yard declined to comment on Dame Cressida's plans. The appointment of the Commissioner, the most senior job in British policing, is made jointly by the Home Secretary and London's mayor.
Bernard Hogan-Howe, her predecessor, was given a contract extension after serving a full five years but stepped down early in the wake of the Operation Midland fiasco.
One source said Dame Cressida would "go gracefully" at the end of her contract and not seek an extension. A separate source said she was taking a keen interest in Scotland Yard's budgets beyond the end of her first five-year contract.
Further pressure on Dame Cressida grew earlier this week when Downing Street said the Met Police needed to learn from its failings. The Prime Minister's official spokesman said: "This was a deeply concerning case which raised serious issues over the Met Police's response.
"It's important that the public can have confidence the police are exercising their powers in a correct and proportionate way."
In her interview with the Daily Mail, Lady Brittan, 80, said she was deeply concerned no officer had been disciplined for any failings. Operation Midland was overseen by Steve Rodhouse, who subsequently left the Met and was promoted to deputy head of the National Crime Agency.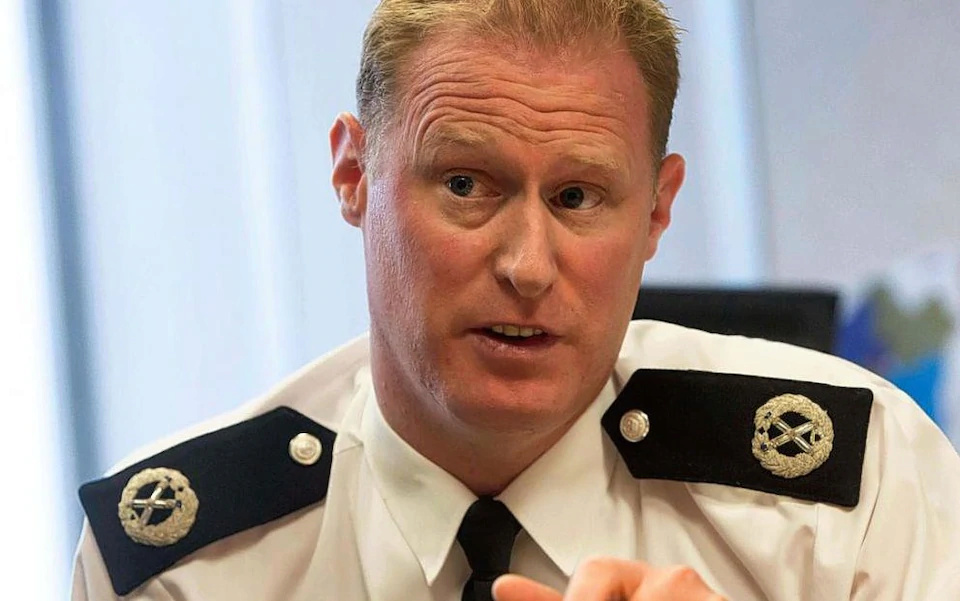 Then Deputy Assistant Commissioner Steve Rodhouse, once one of Scotland Yard's most senior officers, claimed several years ago he was too quick to believe the fantasist who said he had been abused by a VIP paedophile ring Credit: News Scans
Lady Brittan said: "I think this all comes down to culture. And one of the things that interests me as an outcome is the police appear to have a culture which is cover up and flick away."
A former magistrate, she said she "believed that a strong moral compass is essential to every public body and especially to police forces, and above all, to its leadership", adding: "It just seems to me the Metropolitan Police has preferred its corporate or personal ambitions to a strong moral compass."
Asked where ultimate responsibility lay, she said: "In the end, it's the leadership of any police force. That's where the buck stops."
Lord Brittan died of cancer in January 2015 and their London home raided by police less than two months later in March while she was still grieving. The homes of Harvey Proctor, a former Conservative MP, and Lord Bramall, the ex-head of the Army, were also raided.
The allegations were made by Carl Beech, known at the time only as 'Nick', who was subsequently jailed for 18 years for perverting the course of justice and for child sex offences.
Mr Proctor renewed his call last night for Dame Cressida to resign. He said she had failed to put a halt to the investigation after a murder detective wrongly claimed that Beech's evidence was "credible and true".
Mr Proctor said: "She is responsible because she could have stopped Operation Midland in its tracks."
Lady Brittan said the police raid on her home felt "like I was being burgled in broad daylight, in front of my eyes, adding: "I felt metaphorically violated."
A friend of hers overheard a police officer on the raid claim: "Lady Brittan hasn't had a chance to hide anything", suggesting the widow was complicit.
The phrase "credible and true" was first used to describe Beech by Superintendent Kenny McDonald at a Scotland Yard press conference in December 2014.
Both Dame Cressida Dick and her predecessor, Lord Hogan-Howe, have insisted that when they first heard the comments, they realised Mr McDonald had "misspoken".
But it has now emerged that several weeks later, in February 2015, Detective Inspector Alison Hepworth, used the phrase when applying for a search warrant to raid Lady Brittan's homes in London and North Yorkshire.
In the warrant she wrote that after he had been interviewed extensively by officers, it was concluded Beech was "credible witness who is telling the truth".
Former Chief Magistrate, Howard Riddle, who issued the warrants, has since said he believes he was misled, because Beech's evidence had not been consistent, despite the declaration by Scotland Yard officers.
https://www.telegraph.co.uk/news/2021/02/10/dame-cressida-dick-may-go-within-year-wake-operation-midland/
....................
Ms Dicky Dick!
I see another autobiographical novel on the horizon - '
My Month with Madeleine and Other Victims of Child Abuse
.
A get out of jail free card.

____________________
" The secret of life is honesty and fair dealing. If you can fake that, you've got it made" - Groucho Marx

Verdi

Moderator/Researcher





Posts

: 20824


Activity

: 27489


Likes received

: 5661


Join date

: 2015-02-02



---
Permissions in this forum:
You
cannot
reply to topics in this forum