The body language of a killer: How Soham murderer Ian Huntley gave away SEVEN signs of deception during a police interview 15 years ago - all while saying just three words
This year marks the fifteenth anniversary of the disappearance and murders of schoolgirls Holly Wells and Jessica Chapman who vanished after leaving a family barbecue to walk to a local shop to buy some sweets.
Now a new documentary will examine the signs of deception that child killer Ian Huntley gave away in interviews to the media and police.
Experts in linguistics, body language and criminal profiling analysed clips of both Huntley and his girlfriend Maxine Carr to uncover the hidden and unspoken signals that reveal their deception.
A new documentary re-examines police interviews and TV interviews given by Huntley and his girlfriend, Maxine Carr (inset), at the time to uncover the couple's chilling deception.
Particularly striking is body language specialist Cliff Lansley's forensic examination of one of Huntley's early police interviews. He explained how Huntley, then 28, unconsciously made seven different signs of deception in the few moments it took him to answer a single question about his relationship to the missing girls. 
Read more: 
http://www.dailymail.co.uk/femail/article-4796702/Expert-analyses-body-language-Soham-killer-Ian-Huntley.html
Faking It: Tears of a Crime' premieres Friday 18th August, 10pm on Investigation Discovery
PeterMac had been in correspondence with Cliff Lansley
when he wrote this chapter
: Chapter 23: "Faking it - Tears of a Crime"

From PeterMac's e-book: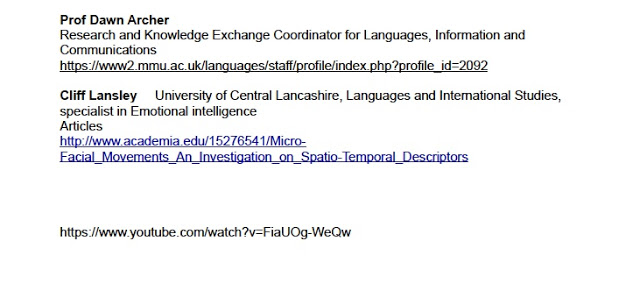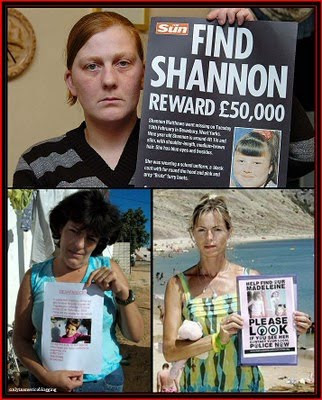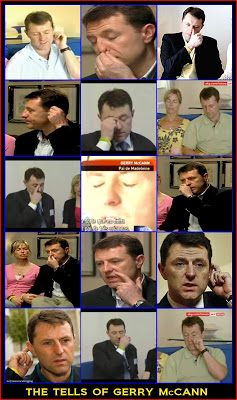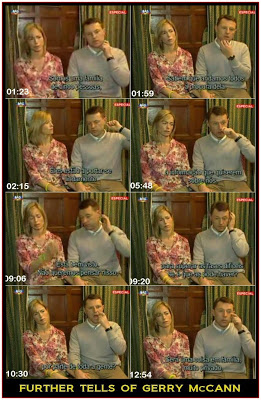 New headline perhaps one day? :
The body language of a corpse concealer: signs of deception during police interviews 10 years ago - while saying just five words: "And that's an emphatic NO!"


Related links:





Posts

: 10499


Reputation

: 5188


Join date

: 2009-11-25


Location

: parallel universe



Pseudo-science.

All done with perfect hindsight.

Did they look at people who did cry and were not guilty?

Sorry... I'd don't have much time for this stuff.



Posts

: 4403


Reputation

: 2222


Join date

: 2014-06-06



I know analysis of body language is subjective and can be interpreted in different ways but when Gerry said this,

"And if she died when we were in the apartment or fell and di...why would we ...why would we cover that up?"


 He does get very agitated indeed! There's a lot of squirming and gulping in that interview.



Posts

: 1284


Reputation

: 423


Join date

: 2013-06-15



The 'emphatic no' clip (previously discussed and generally thought to be edited by the Australian television network), to me, shows a display of indignation by Gerry McCann. 

As for the touching of nose thing, whilst reading this page my hand is constantly hovering around the nose - why?  Because it's itching!

There's a lot of these experts about, must be a very lucrative profession but is it really necessary?  At the end of the day, as regards to a criminal investigation, it doesn't count for anything.  Interpretation differs from one person to another, no amount of training or recognition of key common factors will ever change that.

I think we've all got it in us to recognize deceit if one pays sufficient attention to the subject matter. The evening of the 4th May 2007 Gerry McCann makes their maiden media speech - reading from a script?  Very bad PR that - big red flag.

____________________
" The secret of life is honesty and fair dealing. If you can fake that, you've got it made" - Groucho Marx
Moderator/Researcher




Posts

: 6795


Reputation

: 3582


Join date

: 2015-02-02



Body language interpretation cannot possibly be an exact science. We 'read' another person all the time as it is a vital part of human communication, but when you factor in a stressful situation, everyone would get twitchy and nervous, thus making it harder to interpret. IMO 
The Mccanns' (how shall I say this) economy with the truth is well known to students of this case, but it hasn't made an iota of difference. It may be glaringly obvious to 99% of the poupulation that they are hiding something, but until the protectors are exposed, they will continue to get away with it. All in my opinion, of course.



Posts

: 392


Reputation

: 430


Join date

: 2016-03-01



---
Permissions in this forum:
You
cannot
reply to topics in this forum