Didn't we come across Chelsea Hoffman before, somewhere ?
https://us.blastingnews.com/news/2020/02/madeleine-mccann-update-attracts-viral-attention-003075443.html

Usual rubbish churnalism,
"
The British child who vanished from Portugal has been missing for over a decade. A man currently living near Praia da Luz could be involved.
by
Chelsea Hoffman
Updated on February 24, 2020 at 1:12 PM"
but then this:
Will Madeleine McCann ever be found?
Madeleine will be a teenager if she's still alive, waiting to be found by her parents and authorities. She disappeared over 12 years ago when she was just a toddler. This case has come with a ton of evidence -- most of which seem to implicate her own parents as being responsible for her disappearance. 
Former detective Goncalo Amaral, who led the initial investigation into Maddie's disappearance, strongly believes that her mother and father covered up her death and staged an abduction.
Numerous books have been written on this case that echoes his sentiment.
Meanwhile,
the parents of Madeleine McCann
insist that their daughter was kidnapped on that fateful night in 2007. They continue to make public appeals to help find the child
and have kept up the appearance of being mournful parents
. Nonetheless, Madeleine hasn't been found and detectives have never been able to pin her disappearance on any persons of interest. Will she ever be found, or will there ever be closure in her case? Only time will tell, and more than a decade has already passed without answers.
____________________
PeterMac's FREE e-book
Gonçalo Amaral: The truth of the lie
CMOMM & MMRG Blog
Made in Chelsea..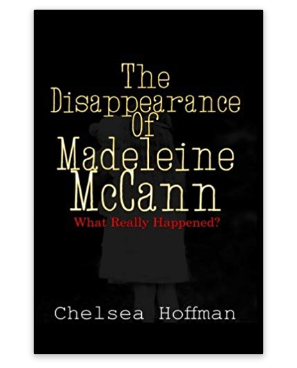 Amazon customers don't rate this book very highly.  Consensus of opinion being it's more like a pamphlet than a book, based on opinion rather than fact and/or evidence.
I won't be buying.  Just another punter trying to make money off the back of a little lost child.
Shame on you!
Meanwhile, back in the real world..
https://jillhavern.forumotion.net/t13115-petermac-free-e-book-what-really-happened-to-madeleine-mccann

____________________
" The secret of life is honesty and fair dealing. If you can fake that, you've got it made" - Groucho Marx

Verdi

Forum Manager





Posts

: 29345


Activity

: 36498


Likes received

: 5911


Join date

: 2015-02-02



Yes, we have come across her before.  Didn't she come up with a very good article then?  I shall have to look for it.  Will post it soon.
Saturday, May 5, 2012

Chelsea Hoffman : There is more than enough evidence that Madeleine McCann never left apartment 5A alive five years ago

https://www.facebook.com/l.php?u=http%3A%2F%2Fnews.gather.com%2FviewArticle.action%3FarticleId%3D281474981306723&h=YAQHuWeGgAQEI29fEGSOagqhu8x5nMvzjRuRBUcSmp5n7RA


Kate and Gerry McCann are putting themselves in the media eye again, but no amount of money pandering and publicity for book sales is going to change the facts in this case. The facts are that there is more than enough evidence that Madeleine McCann never left apartment 5A alive five years ago.

First of all, like many cases in The States that raise concern, cadaver and blood dogs 'hit' on the scent of a dead body in the McCanns' car and apartment in Portugal. No other similar evidence has been found anywhere. As you can see in the videos here, Kate and Gerry McCann have always downright refused to acknowledge or discuss the credible forensic evidence in this case.

There are other issues in the disappearance of little Maddy that bring to question the credibility of whether or not she's alive, although the forensic evidence is more than enough most of the time. There are several questions that Kate McCann was asked by investigators in Portugal back when she was named a suspect in her daughter's disappearance. Kate McCann flat-out refused to answer 48 questions that investigators asked, even after acknowledging that she knew that it would hinder their investigation. Here are some of those questions:

Is it true or not that in England you went so far as thinking about handing over Madeleine to a relative to look after?
At home (in England) did you give medication to your children and what kind of medication?

Did you have any responsibility or involvement in the disappearance of your daughter Madeleine?

The fact that the McCanns have refused to answer specific questions even during the preliminary investigation is just worrisome to say the least.

The idea that they are continuing this charade of the young girl being alive is heartbreaking. Either they are completely fooled and desperately clinging to hope, or they're both a couple narcissists on the same level as Casey Anthony. That's just a speculation.


____________________
" The secret of life is honesty and fair dealing. If you can fake that, you've got it made" - Groucho Marx

Verdi

Forum Manager





Posts

: 29345


Activity

: 36498


Likes received

: 5911


Join date

: 2015-02-02



Sunday, May 6, 2012
Chelsea Hoffman : Who Killed Madeleine McCann?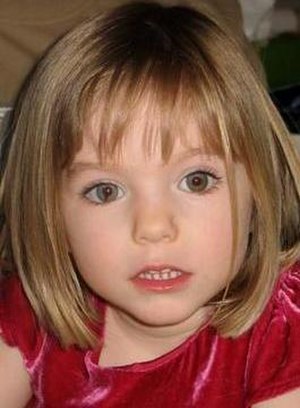 Madeleine McCann (Photo credit: Wikipedia)
With it being unlikely, due to evidence, that Madeleine McCann was abducted, there aren't many other theories left. Those theories all involve the death of the toddler in 2007, but how did she die, when did she die and who was ultimately responsible for her theoretical death? The following post will delve into the details of the evidence in this case (along with a couple clarifications and corrections) in hopes of building a solid theory of what happened to this "missing" child, and who might need to be investigated.
It's no secret that I am a fan of criminal profiler Pat Brown, and it's no secret that I have leaned more and more toward the probability that Madeleine McCann is dead. So, it shouldn't come as a surprise to find out that I agree with Pat Brown's assessment of this case. I've only had to do very, very light research to reach this conclusion.
I started out not really knowing a thing about this aside from the fact that there was a cute blonde child named Maddie McCann missing since 2007. I'm prolifically known for my coverage of missing persons cases and crimes against children as an advocate of justice for those who have no voice. This whole mess started on Twitter when someone who had been following my work mentioned that I should look at this case. So here I am thinking I'm going to find out that the dear parents, Kate and Gerry McCann, are just innocent pariahs.
I'm sorry but the known evidence in this case simply points to the likelihood that they either killed their daughter or covered up a horrible accident that ended her life. Still, let's list off some of the reasons why I've come to my own idea that Kate McCann could be England's version of Casey Anthony.
Kate and Gerry McCann claimed they would take a polygraph test at any point. It's interesting that when a media source offered to pay for a polygraph test, the two backed out of their promise. Why would supposedly innocent parents of a truly missing child back-out after swearing they'd take one of these lie detector tests? As far as I've been able to find, they've still not taken one.
It's reported that Don Cargill, the chairman of the British And European Polygraph Association, had been in contact with the McCanns regarding the administration of a polygraph. However, Kate McCann submitted a list of "conditions" that would make giving the test impossible. In other words, it seemed like Kate would only take the test if the administrator only stuck to the questions she and Gerry would answer.
"Kate said she'd take it to prove her innocence but in reality, she wasn't willing. I was dumbfounded, to tell the truth." -- Don Cargill.
Let's be clear here: People who have nothing to hide; people who are completely innocent; people who are not connected to the potential crimes committed: do not refuse polygraph tests, nor do they try to weasel their ways out of answering the questions that matter. In the United States, where the homicide rates are certainly higher than the UK and Portugal, it's rather general practice for the parents of a missing or murdered child to take polygraph tests. Our experts recommend it regularly, such as John Walsh of America's Most Wanted, who often reminisces that when his son Adam was abducted, he and everyone in the family immediately volunteered polygraph tests because they wanted to be cleared immediately so the crime could be investigated properly and justice could be served.
The point is simple: Refusing a polygraph makes you look guilty as hell. Period.
Kate McCann refused to answer all but one of 48 questions during the an interrogation after Madeleine was allegedly abducted. She was asked if she was aware that her refusal to answer questions would hinder the investigation and she acknowledged it. You can see the list of 48 questions right here. Now ask yourself, if your child was missing would you answer these questions if you were innocent of wrongdoing?
The McCanns and their friends have never been able to get their stories to fully mesh. None of them have been able to agree on when the adults checked on the children the night Maddie "was taken." Furthermore, they all refused to do a re-enactment to help in determining the direction in which the investigation was to travel. Why? Probably because none of them can get their stories right. A re-enactment would only further reveal the inconsistencies in their stories, I think.
In regards to the evidence discovered by two famed British scent dogs, the behavior displayed by Kate and Gerry McCann was suspicious to say the least. From the very beginning the two began attempting to discredit the findings. They even quoted a U.S. case where a dog was thought to be in error -- however, the McCanns didn't find it in their best interests to admit that the dog's findings were later proven correct! Oh, they had tons of excuses and reasons for why the blood and cadaver dogs hit in their Algarve vacation rental and the "boot" of their car. It was from diapers, or a cut from one of the twins, etc etc etc., She also washed the toy called "cuddle cat" before police were able to test it -- claiming it smelled of suntan lotion. Like Cindy Anthony cleaning away the evidence from the car driven by Casey Anthony, the woman was apparently washing away some kind of evidence.
The blood evidence found by scent dogs was tested and found to have an 88% match to Madeleine McCann. It's reported that 12% of the DNA was too damaged to determine. Now, does this mean that the DNA didn't belong to Madeleine, or did it? Groupies of suspicious parents of "missing" children tend to grasp for any possibilities that their "team" scores the points they want, so in the eyes of some 88% might as well mean 0% -- However, the 16 points taken from this 88% match did indeed match Madeleine's DNA. Unfortunately, 88% DNA match is apparently inadmissible, but it certainly lent to the direction of the investigation. Also, it should be mentioned that one of the dogs who found this evidence was a dog trained to specifically sniff out human cadaver oil. That means the scent that the dog picked up came from someone who was dead -- the oils released post-mortem. So, if this DNA being only 88% match to the missing child, was part of the "post-mortem" oil finds, then that blows the McCann's excuses out of the water and shouldn't be overlooked by investigators.Obviously the human cadaver oil certainly would not belong to Kate McCann or the twins! In fact, that is why I believe the DNA evidence most certainly is Madeleine's. She's the one who was missing, and nobody else died in the rental apartment in the Algarve. Period.

____________________
" The secret of life is honesty and fair dealing. If you can fake that, you've got it made" - Groucho Marx

Verdi

Forum Manager





Posts

: 29345


Activity

: 36498


Likes received

: 5911


Join date

: 2015-02-02



---
Permissions in this forum:
You
cannot
reply to topics in this forum