This article was revised and updated by the Madeleine McCann Research Group (MMRG) on 6 August 2019
INSIDE THE MCCANNS' PRIVATE INVESTIGATION – Disclosures by Gary Hagland, a money laundering expert hired by Brian Kennedy
So far as MMRG is aware, so far only two of the investigators employed by the McCann Team and Brian Kennedy to search for Madeleine have ever given away any of the secrets of what really went on inside that investigation.
One of them was one of the Metodo 3 detectives, Julian Peribanez. It must be admitted that his disclosures were partial. He certainly made some disclosures, but did not go so far as to concede that the entire Metodo 3 'investigation' into Madeleine's disappearance was a sham - an expensive charade.
Peribanez's account of life with the Metodo 3 team allegedly 'searching for Madeleine' can be read on CMOMM, here:
https://jillhavern.forumotion.net/t12458-exclusive-to-cmomm-corruption-and-criminality-inside-the-metodo-3-investigation-into-madeleine-mccann-s-disappearance-extracts-from-a-book-by-two-metodo-3-men-tamarit-and-peribanez-plus-a-second-book-written-by-francisco-marco
The other one who has disclosed secrets from inside the McCann Team private investigation is Gary Hagland.
Gary Hagland first contacted Tony Bennett in one Saturday in April 2009. He made several very interesting disclosures, during a 'phone call lasting about an hour-and-a-half. Tony's involvement with Gary Hagland, and what Hagland had to say about the six-month period he was employed by Brian Kennedy, is covered in several threads on CMOMM:
https://jillhavern.forumotion.net/t7348-gary-hagland-on-the-mccann-team-s-preparations-to-look-for-madeleine-in-morocco-and-how-the-king-of-morocco-gave-permission-for-metodo-3-to-enter-his-country
https://jillhavern.forumotion.net/t7311-gary-hagland-the-mysterious-seventh-man-in-the-mccann-team-private-investigations
https://jillhavern.forumotion.net/t7332-gary-hagland-s-seven-months-sep-2007-to-april-2008-close-to-the-heart-of-the-private-madeleine-mccann-investigations
----------
Sometime in 2010, Gary Hagland posted some material to Tony, consisting of what he told Tony was going to be 'Chapter 10' of a proposed book he was writing on his six months' work with Brian Kennedy, who conducted the McCanns' private investigation on their behalf. This was the only written material he ever sent to him
Hagland was qualified in 'Financial Compliance', that is, in the field of money-laundering and fraud, and on how to prevent and/or detect these.
Why he was selected to hunt for a missing child is anyone's guess. 
Tony later found out that Hagland had written a book: 'UFO: A Saucer full of Secrets', under the pen-name Mason Horsbrough, in which, inter alia, he describes a swift trip to Saturn and back with aliens in a flying saucer.
MMRG's assessment of chapter of Haghland's book is as follows:
1 The first two quotes from emails – probably true
2 The next bit up to the middle of page 2 – background waffle
3 Form there to the end of page 3 – probably true
4 Pages 4 to the middle of page 6 – mostly true and can be checked   
5 From the middle of page 6 to the top of page 8 – a combination of waffle and rubbish about some Arab mistaking the word 'Maddie' for the Arabs/Muslims' end-times figure, the 'Mahdi'
6 From here to the bottom of page 9 – mostly true
7 Bottom of page 9 to the end, talking about Brian Kennedy's staff meeting – we basically take this account, which is a second-hand report by Kennedy in any event -with a large pinch of salt.
Here is Hagland's Chapter 10, anyway: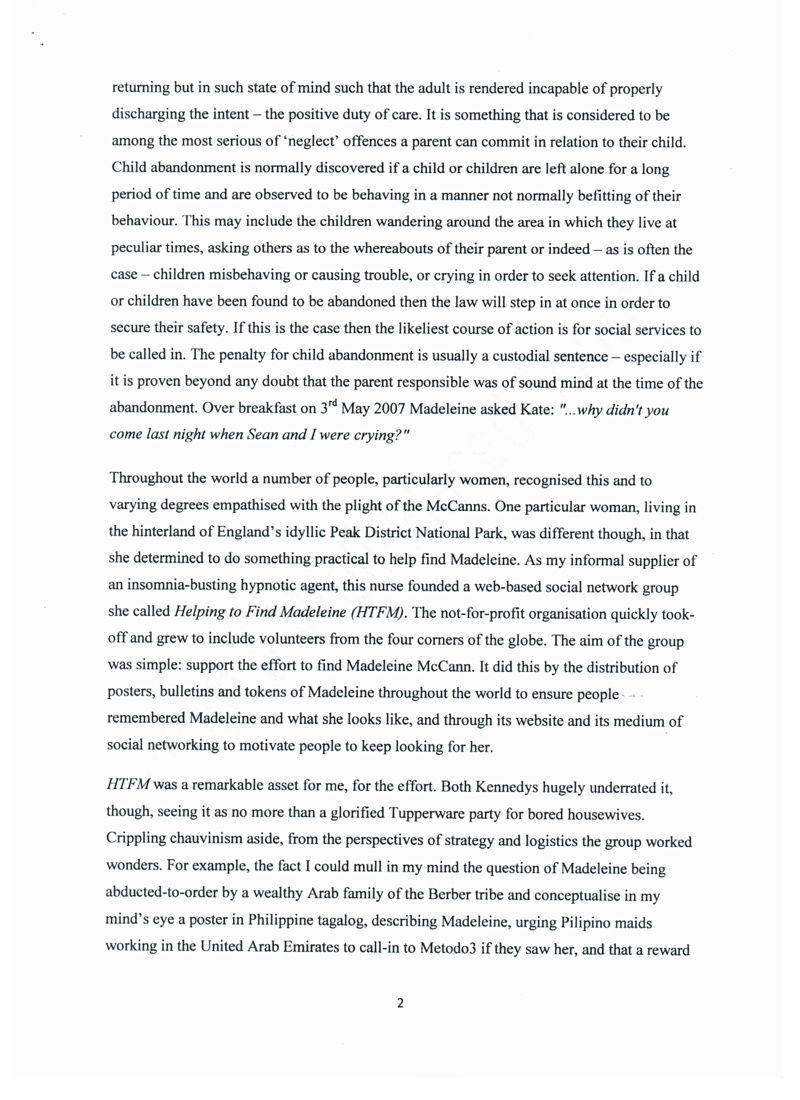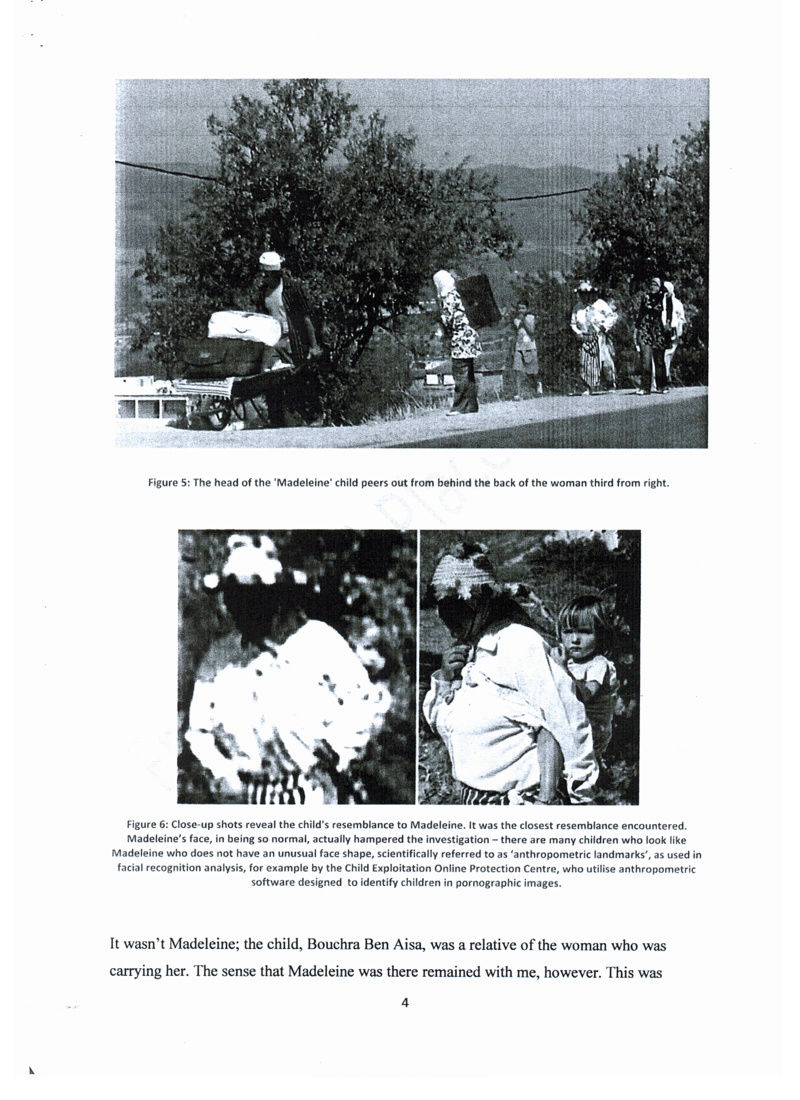 continued...
...continued...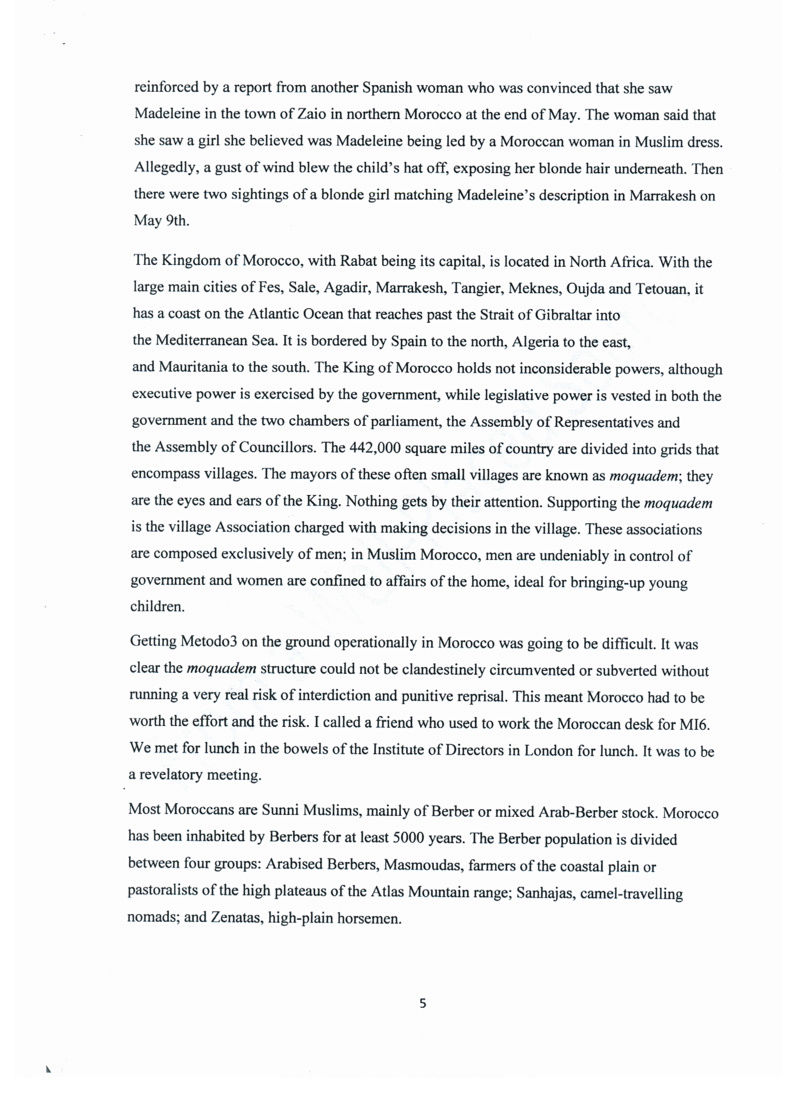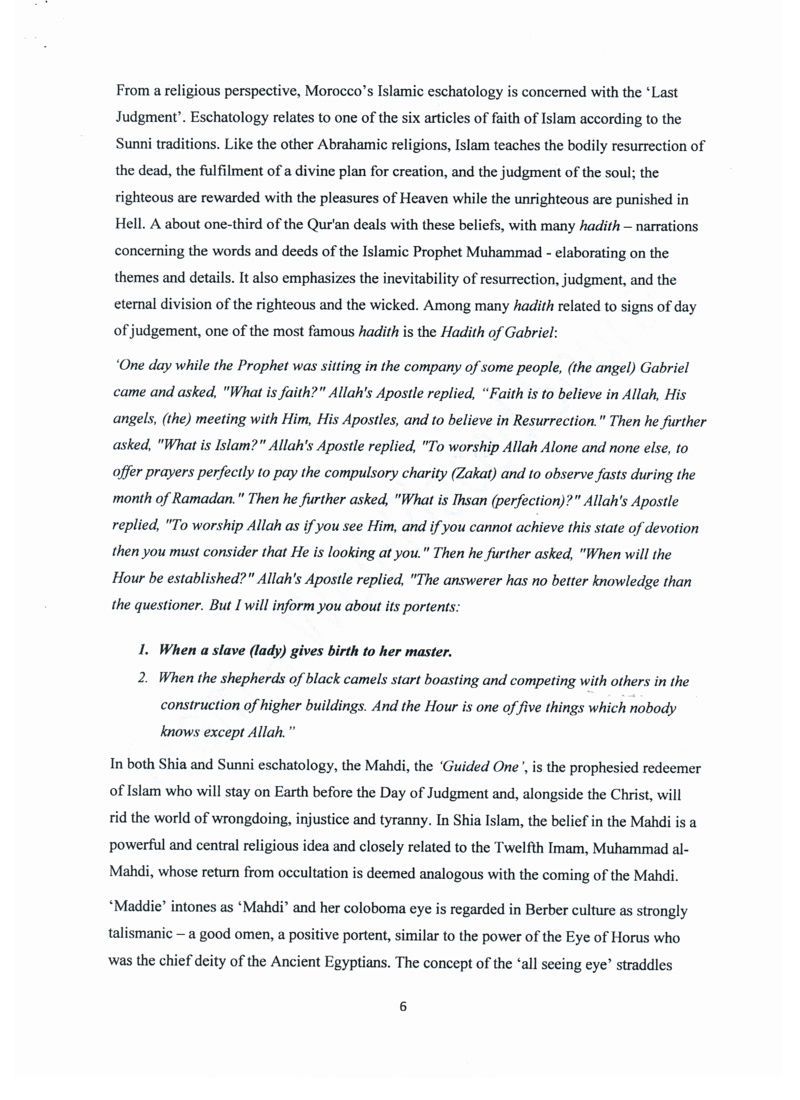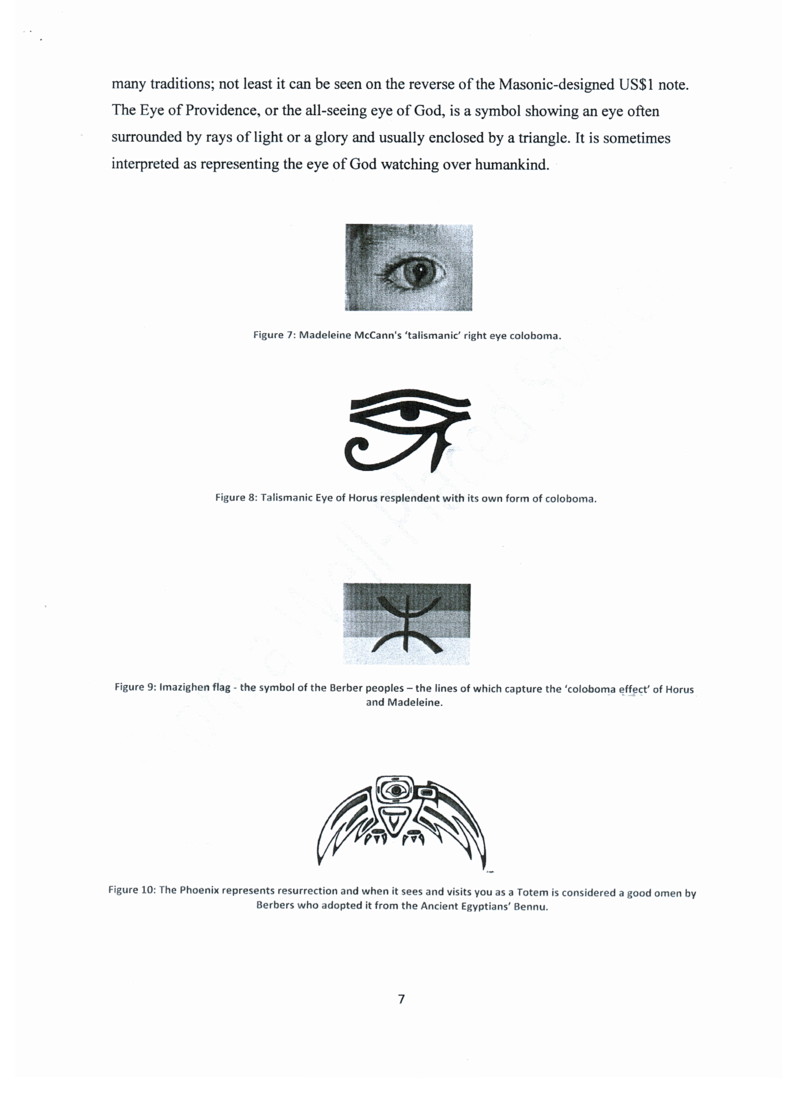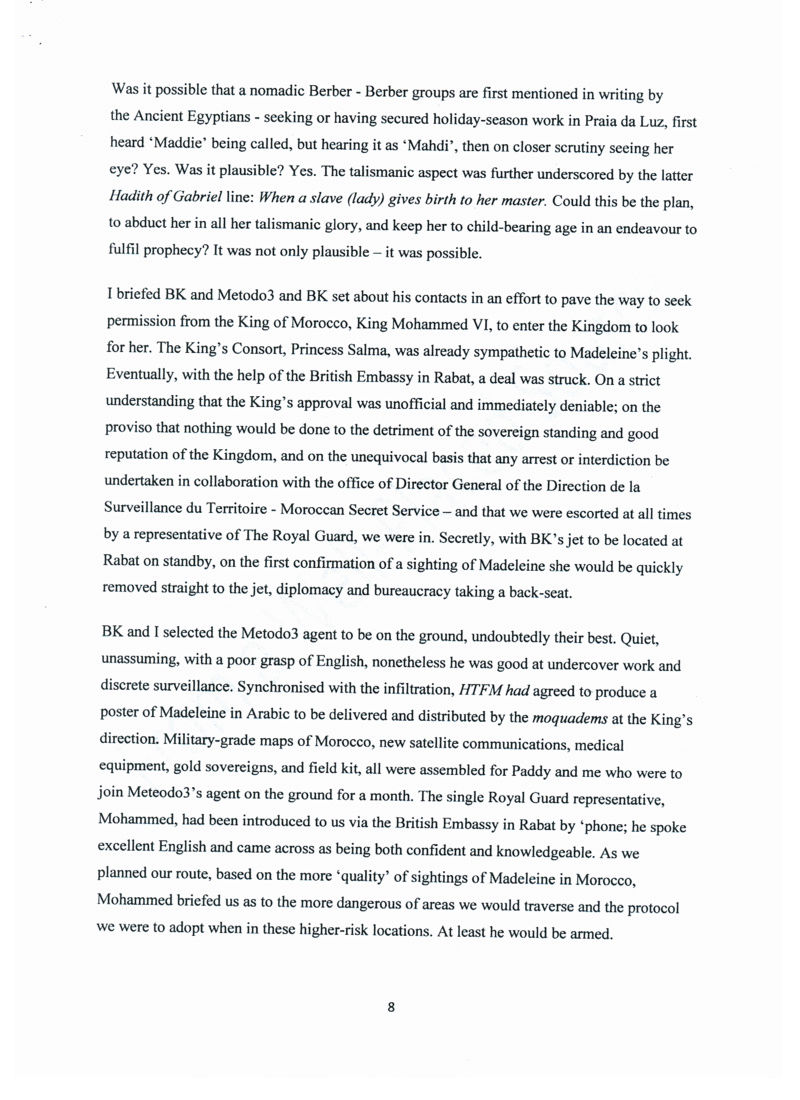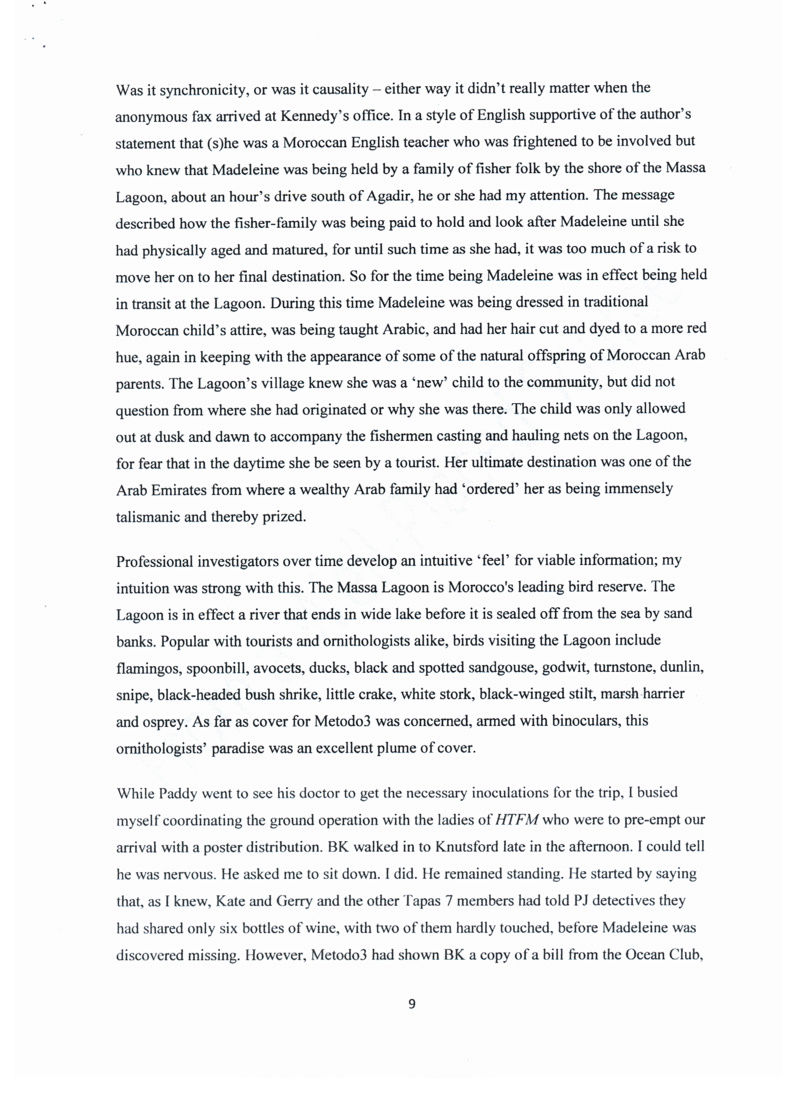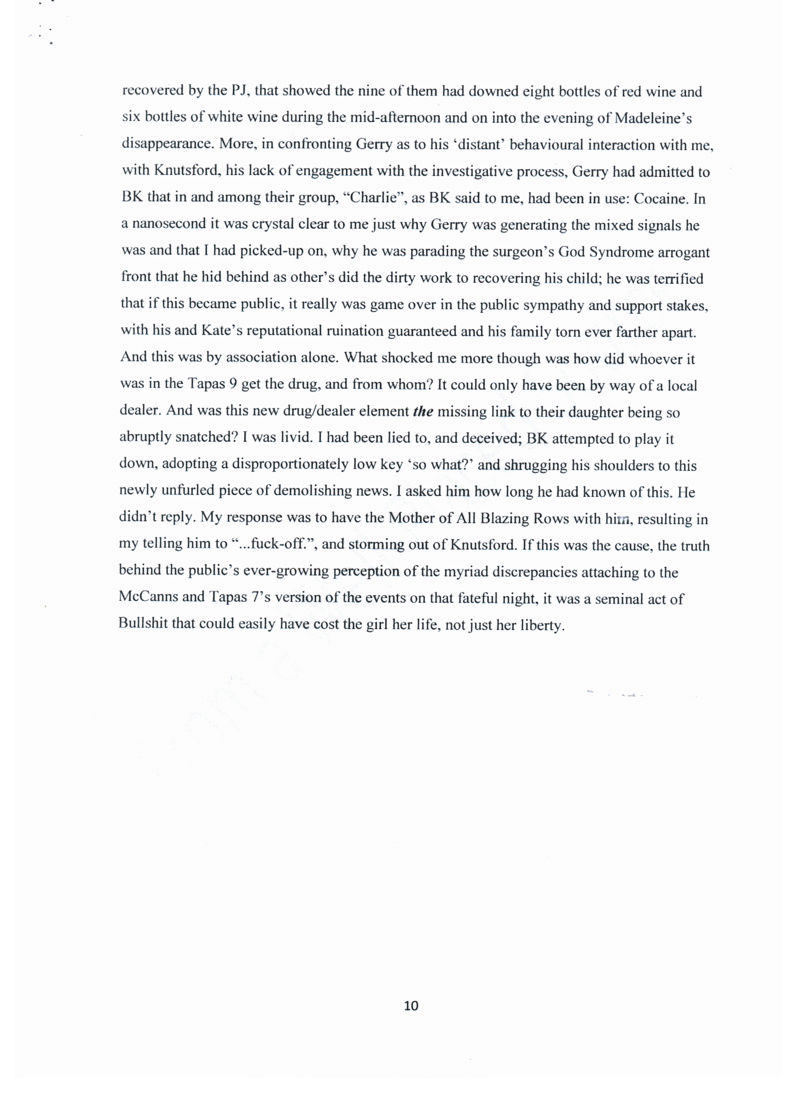 --------------------
For discussion, please use this thread:
https://jillhavern.forumotion.net/t13675-exclusive-to-cmomm-inside-the-mccanns-private-investigation-disclosures-by-gary-hagland-a-money-laundering-expert-hired-by-brian-kennedy
---
Permissions in this forum:
You
cannot
reply to topics in this forum