INSIDE THE MCCANNS' PRIVATE INVESTIGATION – Disclosures by Gary Hagland, a money laundering expert hired by Brian Kennedy
To my knowledge, so far only two of the investigators employed by the McCann Team and Brian Kennedy to search for Madeleine have ever given away any of the secrets of what really went on inside that investigation.
One of them was one of the Metodo 3 detectives, Julian Peribanez. His account of life with the team searching for Madeleine can be read on CMOMM, here:
https://jillhavern.forumotion.net/t12458-exclusive-to-cmomm-corruption-and-criminality-inside-the-metodo-3-investigation-into-madeleine-mccann-s-disappearance-extracts-from-a-book-by-two-metodo-3-men-tamarit-and-peribanez-plus-a-second-book-written-by-francisco-marco
The other is Gary Hagland.
My involvement with Gary Hagland, and what he had to say about the six-month period he was employed by Brian Kennedy is covered in several threads:
https://jillhavern.forumotion.net/t7348-gary-hagland-on-the-mccann-team-s-preparations-to-look-for-madeleine-in-morocco-and-how-the-king-of-morocco-gave-permission-for-metodo-3-to-enter-his-country
https://jillhavern.forumotion.net/t7311-gary-hagland-the-mysterious-seventh-man-in-the-mccann-team-private-investigations
https://jillhavern.forumotion.net/t7332-gary-hagland-s-seven-months-sep-2007-to-april-2008-close-to-the-heart-of-the-private-madeleine-mccann-investigations
----------
I have decided that now is the time to reveal the one and only written material he ever sent me on the case, namely what he said was Chapter 10 of his proposed book on the case.
To recap, Gary Hagland, who lives in Nottingham, first 'phoned me one Saturday afternoon in April 2009, just as I ws listening to the football results coming in. and waiting for Sport Report. He spoke for about an hour-and-a half. He told me quite a lot about his work with Brian Kennedy, which I've dealt with on the other threads.
Hagland is qualified in Financial Compliance, that is, in money laundering and fraud. Why he was selected to hunt for a missing child is anyone's guess. I later found out that he has written a book: 'UFO: A Saucer full of Secrets', under the pen-name Mason Hosrbrough, in which, inter alia, he describes a swift trip to Saturn and back with aliens in a flying saucer.
My assessment of this chapter is as follows:
1 The first two quotes from emails – probably true
2 The next bit up to the middle of page 2 – background waffle
3 Form there to the end of page 3 – probably true
4 Pages 4 to the middle of page 6 – mostly true and can be checked
5 From here to the top of page 8 – a combination of waffle and rubbish about some Arab mistaking the word 'Maddie' for the Arabs/Muslims' end-times figure, the 'Mahdi'
6 From here to the bottom of page 9 – mostly true
7 Bottom of page 9 to the end, talking about Brian Kennedy's staff meeting – I basically take it with a large pinch of salt.
Here it is, anyway: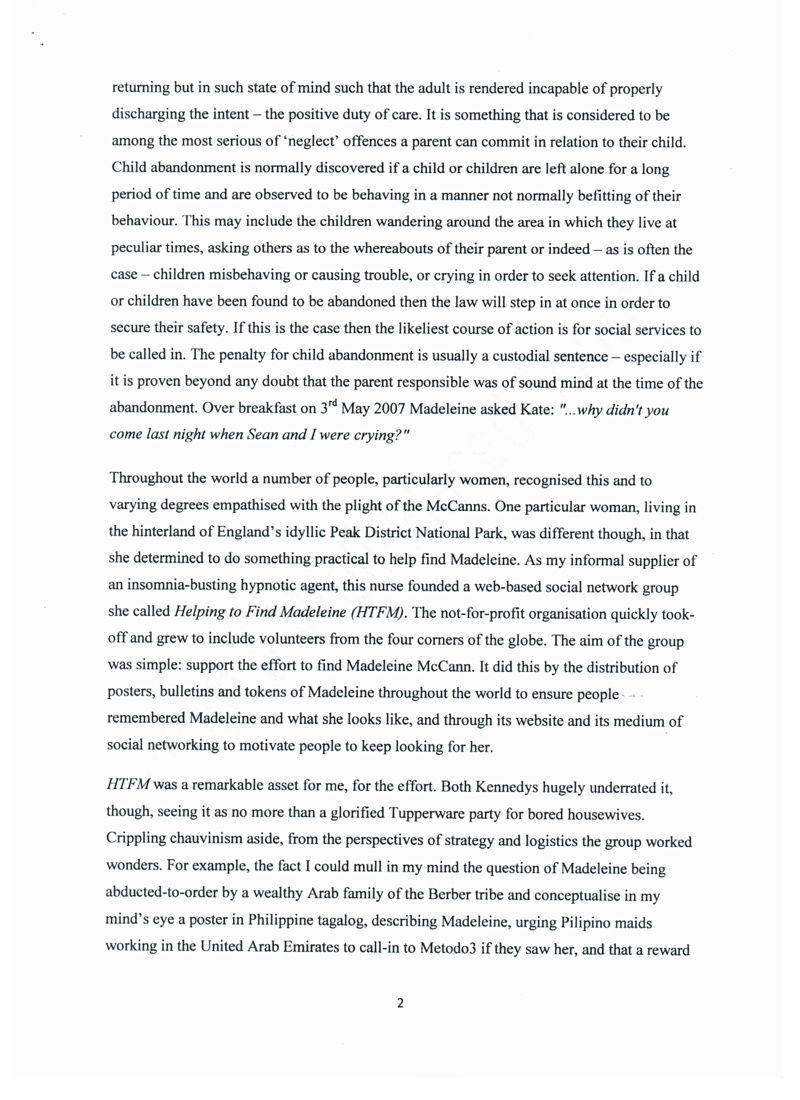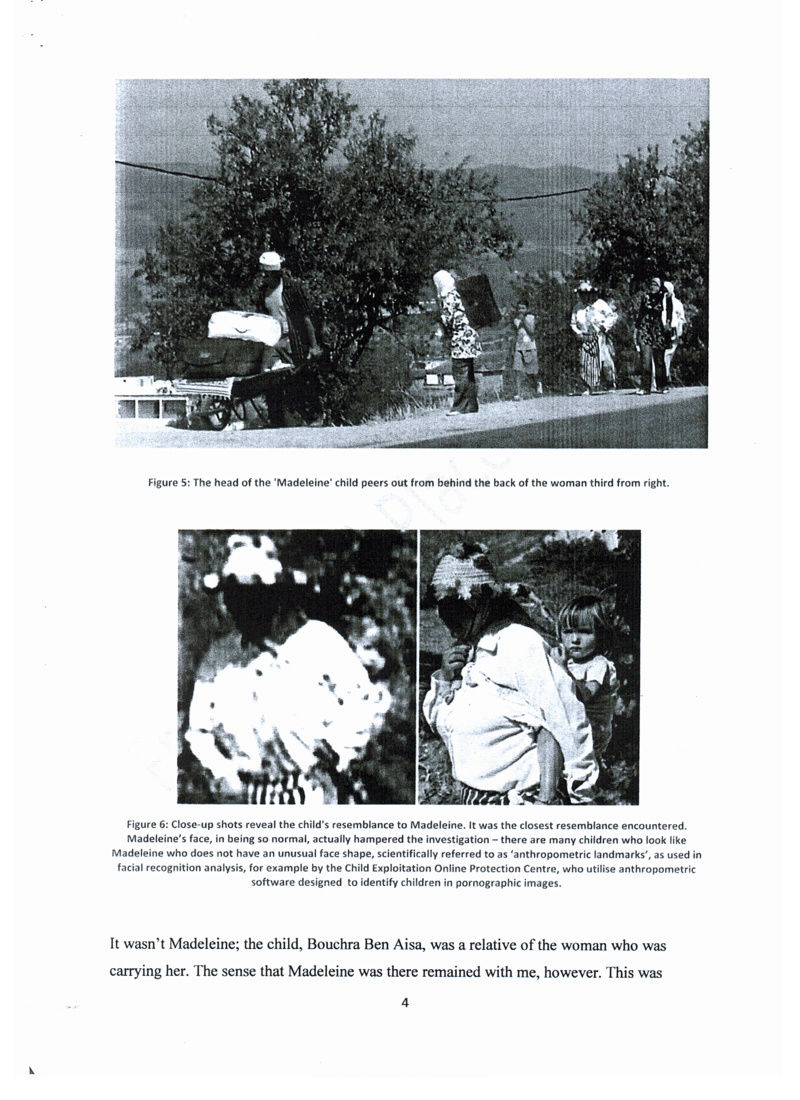 continued...
We haven't heard about these guys for a while so bumping a few threads for those new to the case
---
Permissions in this forum:
You
cannot
reply to topics in this forum