Ten years after Madeleine McCann's disappearance in Praia da Luz in the Algarve, the British authorities keep the case open and continue to search for the child.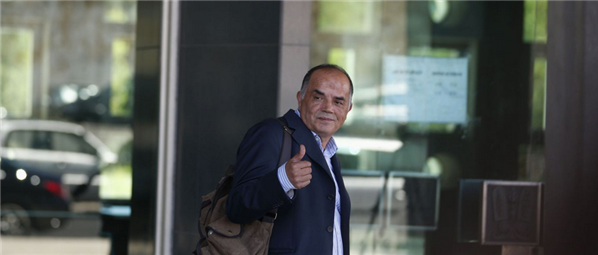 Gonçalo Amaral, the former inspector of the Judicial Police who was in charge of the case in Portugal, is still one of the most media figures in the case.
(Google translation)
Mundo Maddie
Há 50 mins POR Notícias Ao Minuto
The Sun newspaper reported Sunday that the author of the book 'The Truth of the Lie' continues to advise inspectors who are inside the investigation and advises them to question Maddie's parents.  It is recalled that Gonçalo Amaral considers that Kate and Gerry McCann are responsible for the disappearance of the daughter.
"He is still a respected face in the Portuguese police community.  He continues to meet with friends who are part of the Portuguese side of the investigation, "he told The Sun, a source close to the case.
"He prides himself on knowing the case backwards and asks them to look at the first line of the investigation to resolve the case," that is, to question Kate and Gerry McCann, the same source adds.
The British newspaper recalls on this matter that the deputy director of the Judiciary Police said a few days ago that Madeleine McCann's parents "are not suspects."  Also the British police Scotland Yard puts them off the list of suspects.
https://www.noticiasaominuto.com/mundo/794225/goncalo-amaral-continua-a-aconselhar-inspetores-diz-jornal-britanico
____________________
PeterMac's FREE e-book
Gonçalo Amaral: The truth of the lie
NEW CMOMM & MMRG Blog
I'm making no more comments about Colin Sutton, the latent master of the bleeding obvious.
____________________
PeterMac's FREE e-book
Gonçalo Amaral: The truth of the lie
NEW CMOMM & MMRG Blog
Sir Winston Churchill:
"Diplomacy is the art of telling people to go to hell in such a way that they ask for directions."

Liz Eagles




Posts

: 10944


Activity

: 13351


Likes received

: 2216


Join date

: 2011-09-03



---
Permissions in this forum:
You
cannot
reply to topics in this forum