Page 14 of 14 •
1 ... 8 ... 12, 13, 14

Verdi

Moderator/Researcher




Posts

: 13668


Join date

: 2015-02-02



Moita Flores:  Things were different in my time. She would have been under such an attack that before she realized anything, she'd be in jail.
Gonçalo Amaral:  Right, but in your time, in our old times, investigation was made with fuel. Now we all move on honey. Apart from that, this is a process that is uncomfortable for everyone. Nicely archived, nice and quiet, that's how it looks better. Everyone was happy.
https://jillhavern.forumotion.net/t16472-goncalo-amaral-the-mccanns-knew-that-i-was-going-to-catch-them#403431

Verdi

Moderator/Researcher




Posts

: 13668


Join date

: 2015-02-02



Susan Healey
: "Kate phoned me, errm… about an hour after Gerry and asked me to get in touch with, errm… Paul Seddon, who is the priest, Father Seddon, who married her, who baptised Madeleine, errm… and I didn't have his mobile phone so I rang a friend of Kate's and got… got him and he rang Kate right away and I think as soon as this happened, as soon as Kate realised what had happened, it was as if, errm.. she started to ask God right away to give her Madeleine. Errm…
because Kate and Gerry were not the most devout family
."
Kate McCann
: "Rome is preparing itself for our visit."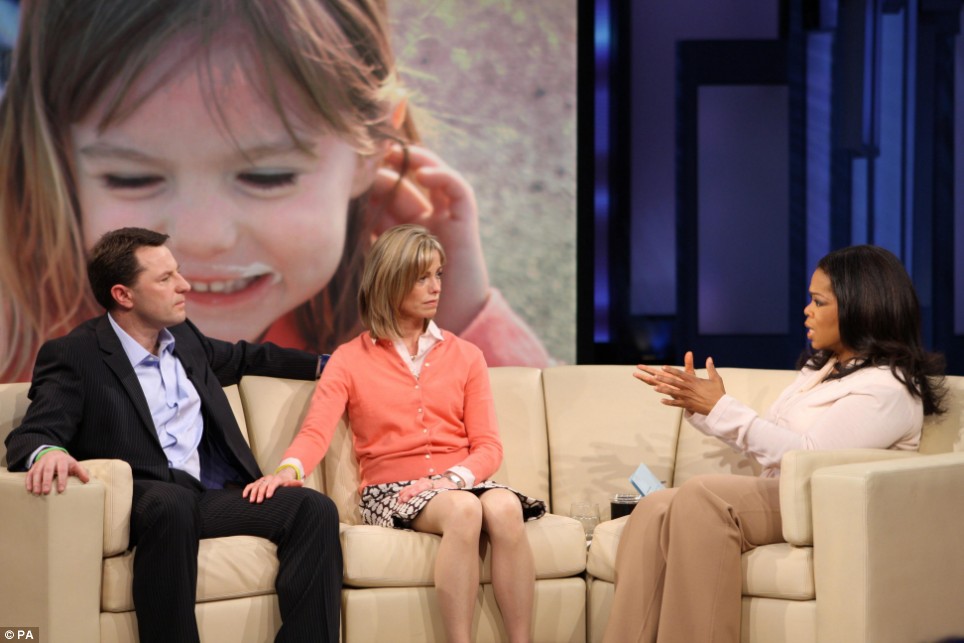 Kate McCann explains to Oprah:
"It was so dark...it was dark, erm I've never had such a long night it was dark and you're just praying for the light you know to come up to get out there it's just..."
------------
But it was perfectly ok for three-year-old Maddie to be out there in the dark, praying for the light so her mummy and daddy would look for her....
Himself from the McCann Gallery has something to say about this, if you don't mind a few naughty words thrown in to the mix:
http://themccanngallery.blogspot.com/2009/10/why-mummy.html
Political language... is designed to make lies sound truthful and murder respectable, and to give an appearance of solidity to pure wind.
George Orwell

Verdi

Moderator/Researcher




Posts

: 13668


Join date

: 2015-02-02



Kate McCann wrote: We are particularly grateful to Jim Gamble and the team at CEOP for the initiatives they have developed with us to help keep Madeleine's abduction in the forefront of the public consciousness.

Verdi

Moderator/Researcher




Posts

: 13668


Join date

: 2015-02-02



Page 14 of 14 •
1 ... 8 ... 12, 13, 14
---
Permissions in this forum:
You
cannot
reply to topics in this forum