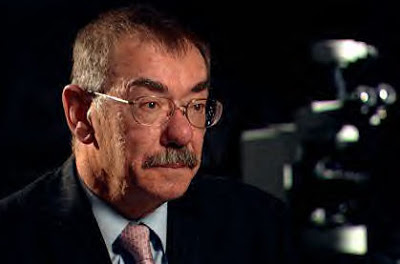 Professor Dave Barclay is a world renowned forensics expert and Senior Lecturer in Forensic Science at Robert Gordon University, Aberdeen.
Professor Barclay has worked on some of Britain's highest profile murder cases. He is also a former head of physical evidence for the UK National Crime and Operations Faculty, where he was involved in reviewing more than 200 murder investigations, cold case reviews and inquiries into alleged miscarriages of justice, including the Bloody Sunday inquiry, the Omagh bombing, the World's End murders in Edinburgh, and the Millie Dowler and Soham murders.
His extensive experience also led him into becoming an adviser for the BBC television series 'Waking the Dead' and more recently, the Channel Four documentary, Dispatches, invited Prof Barclay to Praia da Luz, Portugal to review the Portuguese police investigation into the disappearance of Madeleine McCann.
McCanns evidence 'doesn't add up'


00:00, 18 Oct 2007  Updated   14:05, 3 Feb 2012

A team of British crime specialists who have scrutinised the Madeleine McCann case claim there are inconsistencies in her parents' version of events.
The retired experts believe there is a question mark over Kate's response when she discovered the four-year-old was missing.
Forensic scientist Professor David Barclay, part of the four-man team who reviewed the case for Channel Four's Dispatches show, said: "We examined all of the available evidence and the conclusion we came to was that there appeared to be some significant inconsistencies.
"One thing we looked for was any sign of 'staging', the term we use for the actions of someone who has committed a crime and wants to 'stage it' to appear someone else has done it.
"The first words apparently spoken by Kate McCann when she discovered Madeleine had vanished were significant. She is supposed to have said 'They've taken her, they've taken her' - which seems a strange choice of phrase.
"I don't think that would have been my first reaction if my child had gone missing."
Prof Barclay also questioned the McCanns' claims that an abductor got into their Praia da Luz holiday flat through the back shutters.
He said: "We checked the scene of the crime and it struck us immediately how unlikely it would be for anyone to try and access the apartment through the back windows. The shutters there were firmly shut and couldn't be opened and the car park behind the flat was overlooked.
"We're not saying it was impossible to have gained entry that way, but with all of our collected years of experience to us it seemed highly unlikely and a very implausible scenario.
"It could be that claim is consistent with staging, but without full knowledge of all of the facts in the case it would be impossible to say for sure."
Prof Barclay visited the crime scene along with ex-Detective Chief Superintendent Chris Stevenson, the man who caught Soham killer Ian Huntley and psychological profiler David Canter.
The will seen on tonight's show visiting key sites and seeing footage of the police in action.
Prof Barclay, 62, added: "There has been a tendency to criticise the Portuguese police but on the whole they did a pretty good job.
"However, they made two big mistakes. Firstly, they did not seal of the crime scene anywhere nearly quick enough. Secondly, in my opinion they were not aggressive enough with the McCanns in the first stage of the investigation.
"It is actually for the parents' benefit in cases like this that the police tackle them robustly and demand a comprehensive account of their movements during the relevant timeframe."
http://www.mirror.co.uk/news/uk-news/mccanns-evidence-doesnt-add-up-514328
An old article, but I wonder what he thinks now if he's still following this case.



Posts

: 365


Reputation

: 236


Join date

: 2013-05-15



Would be interesting to know what he thinks now and also to know if the Met have contacted him or any of the other professional people who have had doubts about this case.

Heck we have read that "fortune tellers" have been contacted in other cases by the UK police.  Surely it would be a good idea for respected professionals to be contacted if they have publicly spoken about the case?



Posts

: 6204


Reputation

: 1854


Join date

: 2013-02-02



Funny how Prof Barclay stated the McCanns evidence didn't add up, yet went on Australian TV to change his tune to fit in with the McCanns.





Posts

: 12085


Reputation

: 5669


Join date

: 2009-11-25


Location

: parallel universe



Get'emGonçalo wrote:Funny how Prof Barclay stated the McCanns evidence didn't add up, yet went on Australian TV to change his tune to fit in with the McCanns.
Maybe he'd recently discovered he didn't​ like​ badgers ?    

____________________
Be humble for you​ are made​ of earth . Be noble for you​ are made of stars .



Posts

: 585


Reputation

: 824


Join date

: 2016-02-18


Age

: 65


Location

: Tyneside



That was from the time of the C4 Dispatches program wasn't it?

Although he did diss the dogs recently by saying they react to any rotting meat,  the Dispatches program was pretty biased in favour of the wandering off scenario and the million to one child snatcher. Anything apart from a body in that apartment.

  So it seems whatever his overall view of the case was or is,  he has always been happy to be a rent-a gob and have his opinions used by the media in any way they see fit.



Posts

: 1334


Reputation

: 467


Join date

: 2013-06-15



Or selective editing by channel 7 as pat brown found out



Posts

: 183


Reputation

: 31


Join date

: 2013-09-29



@Sceptic

wrote:Or selective editing by channel 7 as pat brown found out
he will have been edited for sure, but he gave a rather long explanation of cadaver dogs and how they will react to 'any rotting meat'. 'Animal, Human, Badger,' were his words!
  He is totally wrong, which is astonishing for a respected forensic scientist that lectures in this stuff.
Unless the Australian crew said 'say something really over the top and innacurate about cadaver dogs just for a laugh' and then edited it as a serious response...there's no way he was misrepresented.
    They used a very short bit from Pat Brown and made sure it was a hurried, 'frantic' seeming tirade...Professor Barclay and all the other abduction proponents were given longer to speak.



Posts

: 1334


Reputation

: 467


Join date

: 2013-06-15



@ChippyM

wrote:

  He is totally wrong, which is astonishing for a respected forensic scientist that lectures in this stuff.
This only goes to reinforce the point I have been banging on about (probably most annoyingly to many) that two words sum up this whole case.
If people like this can keep saying these things, sometimes to the point of looking stupid, then someone or something is telling them to.
Once those two words are realised everything makes sense.



Posts

: 35


Reputation

: 13


Join date

: 2017-03-31



In the Dispatches Seaching for Madeleine programme aired on the 18th October 2007 a team of UK experts included Chris Stevenson (police), David Canter(psychologist), David Barclay(forensics).
They considered the 3 main options of harm in the apartment, abduction & wandered off.
At the summing up David Barclay said "having seen the circumstances & the layout of the apartment it looks to me more likely, the priorities are higher that some harm happened to her in the apartment. No more than that."
https://www.youtube.com/watch?v=InJLmyakzeE



Posts

: 121


Reputation

: 105


Join date

: 2017-02-04



---
Permissions in this forum:
You
cannot
reply to topics in this forum