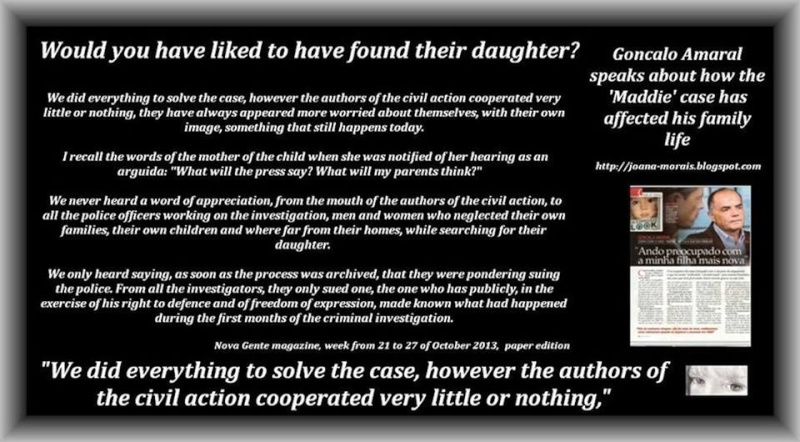 Lizzy Hideho Taylor
‎
HiDeHo CONTROVERSY of Madeleine McCann
21 hrs
One day the world will realise why the effort to discredit the police was in place from day 1. As long as the police are discredited then any of the evidence can be 'disqualified' and used as a reason for not trusting them and therefore not answering questions....
Kate's lawyer advised her not to answer questions... but he had his reasons.... Kate's freedom was more important than any information to help find Maddie?

____________________
I'm not saying Gerry McCann is obsessed with what comes out in the media but Kim Jong-un thinks he needs to lighten up a bit.


---
Permissions in this forum:
You
cannot
reply to topics in this forum