Holiday weather
As was said a long time ago, pretty much a disaster.
The Algarve - despite what Gerry clearly believes - is on the North Atlantic.  This is a cold sea, and brings with it cold air temperatures.  April is still spring.
When we look at the statements and rogatories of the group, all say the same thing.   After the first day the weather was dreadful.  It was cold, and even raining, necessitating wearing all their available warm clothes; two families at least saying they did not lift the shutters all week; the McCanns driven back from the beach after 20 minutes because the children did not like the cold wet sand.
And it only seems to have started to change significantly by the evening of Thursday 3rd.
Matthew Oldfield
4078 "Do you remember what the weather was like then?"

Reply "Erm, it wasn't, erm, not specifically, it was a better day on the Thursday than it was on the Wednesday, because we had rain, and I think it was sort of warmer and bit more clear, I don't remember the, it may have been a bit cloudy, but I don't remember specifically".
* * *
4078   "And we covered the weather, you can't remember it being a particularly windy night."
Reply   "No I don't remember much about the weather on that night err I'm just thinking more about when we were actually running along the beach and along the err and along the front doing the, the search and I don't recall it being err particularly windy but as I think we said but last time it was windy enough for us to sail in the afternoon but they didn't necessarily translate it to have been windy in the evening."

Rachel Oldfield
Reply    ". . probably that the weather had been a bit better that day and (inaudible) remember when the rest of us were there, we talked about Matt falling off the boat and Russell rescuing him and you know,

Fiona Payne
I actually am wondering whether we went to the beach at all before Thursday, just because I'm thinking about the weather and I remember thinking at the time, it's such a shame for the kids that we haven't really gone to the beach, because, you know, that a part of the reason we chose the resort".

1485     "Yeah".
Reply      "But it had been so kind of cool in the afternoons it, erm, hadn't been much fun.  So I don't want to commit to the fact that we went there, I think Thursday may well have been".
1485    "The first time?"
Reply     "We definitely went on the Thursday and I think that might have been the first time we actually did that as a group, minus Kate and Gerry".
* * *
And I remember the Thursday was a bit of a transition day, as I say, you know, with the weather, it just seemed to warm up, it was sunnier, erm, and it was a very pleasant evening, you know, it was a nice sunny evening, warm"

TANNER
4078    "What was the weather like when you were there?"
Reply    "It wasn't, again it wasn't brilliant, I think it was nicer in the UK."
4078    "So you went on the wrong day."
Reply    "Yeah, I think err so it wasn't, that's one reason why we didn't open the shutters to open the window or anything in that room, it wasn't actually really hot at all, it was actually quite cloudy in the days and at night it was actually quite chilly."
4078    "So it wasn't sort of going in the pool weather or, only if you're very brave."
Reply    "No it was really, really cold,
* * * *
No, yeah, because the Thursday was actually probably one of the first nice days, which is why I think we had gone later in the day, we took all the kids down to the beach because it was actually nicer weather.  So, yeah, the Thursday was probably the first day I think the sun had more come out in the day".

I remember I was wearing, because it was cold, I'd got Russell's big, I'd borrowed one of his, erm, fleeces, so I'd got a big sort of fleece, it probably came down to about here, but then I'd got flip-flops on and cropped trousers, because I'd only got, I didn't take jeans,

Diane Webster
4078   "But Wednesday stands out to you because you know the weather wasn't very good?"
Reply    "Wednesday I remember because it was raining in the morning, we thought oh no tennis, you know, but we did have the tennis later on because I remember err we were waiting for the courts to dry."

GM AND KM First statements
Apart from the Kids Club and the apartment, they only went to the beach with Madeleine and the other children once, and only for a very short period of time, because the weather was unstable, which happened between 1.30 and 3 p.m., when they returned to the club.

GM Second statement
They were at the beach for about 20 minutes, the deponent and MADELEINE having put their feet in the water. During this time the weather changed with a cloudy sky and cold, therefore they went to a terrace at a café near the beach, on the left, where they bought five ice-creams and two drinks.

Carole Tranmer (Mrs Fenn's niece)
CT         'I believe it rained one day; it was a bit windy, besides this... it was wonderful weather 'not for sun bathing', even though there were people doing just this but it was not really sun bathing weather.

[Ed.  I have taken this to be an observation in the English style of ironic humour, to be interpreted as "it was the sort of weather in which NOT to sun bathe !" ]
In any event the pattern is well established
Thursday is described as
"transition day"
, the weather beginning to change, with the evening being rather better.    
Fiona Payne, a close friend and always ready to assist, says the evening was warm.
Jane Tanner, not a close friend, complained bitterly about the cold and made an issue of going to collect and then wear her partners thick fleece.
It was "a
bit
better" on Thursday, - but this is in comparison with Wednesday when it was raining  and the tennis was cancelled -
Thursday is the first day in their collective recollection that the sun had
begun
to come out.  It was a
bit
more clear. But still not warm enough for sunbathing.
And so on.
Against this gradual change of weather, with the final part of the evening clear and calm, is Kate's strange assertion that there were no fewer than two very strong gusts of wind.  The first strong enough to slam a door she was actually holding at the time, against the weight and strength of her hand, wrist and arm, and the second a few moments later which ripped both full length curtains from where they were trapped behind the bed and the wicker chair against the wall, and blew them out horizontally in the style of the finest "Hammer Horror Film", as she described and so vividly demonstrated in several videos and interviews, a long time after the alleged event.
The whooshing curtains and slamming door did not appear until 14 May 2009 and is repeated, with important alterations, in the book from 2011, at p.71
(The book version is bizarre, since it involves the door slamming against the control of Kate's hand, wrist and arm,
then
the door being left open whilst Kate checks the parents' room,
and
then
the curtains whooshing -  but this time
without
slamming the door.)
None of this was recorded in the statements of 4th May, 10th May, nor in the Arguido interviews
What Kate has failed to notice is that PdL is a small town on the Atlantic coast.
This means that it has a small fishing fleet
This in turn means that weather conditions are and have always been very important to the fisher-folk.
This in turn means that, as with any other sea faring nation, the system of Meteorological reporting and the keeping of records has become highly specialised and extremely detailed.
And those reports are in the public domain, and go back a very long way.
And from examination of those records we can say with certainty that
the descriptions of the weather by the Tapas7 are correct.
The weather that week was ghastly, heavily overcast, even with some light rain on the Wednesday.  
On Thursday it began to change.  By mid to late afternoon the cloud was beginning to break up, and by late evening had largely dispersed, leaving a clear and still, and fairly cold night.
Clear
and
still
 being the operative words.
Curtains ?  Door ?
For discussion, please use this thread:
https://jillhavern.forumotion.net/t8842-holiday-weather
Many thanks to the person who steered me towards this bizarre sequence
This is taken from the book. [edited]
" On Tuesday 1 May, . . . In the afternoon Gerry and I decided to take the children down to the beach. To be honest, I think they'd have been just as happy to go back to their clubs, but we wanted to do something slightly different with them, just the five of us. We borrowed a double buggy from Mark Warner to make the walk easier for Sean and Amelie. The weather wasn't great: in fact, on the beach it started to rain. A bit of rain is not something that bothers a Scotsman like Gerry, but Sean and Amelie didn't like the feel of the wet sand and insisted, in the way two-year-olds do, on being carried.
. . . Before heading up the road, we stopped at a shop on the corner of Rua da Praia and Avenida dos Pescadores, one of several open-air, market-style stalls, as

Gerry needed a pair of sunglasses

. . . .
You may be wondering not only what relevance all these minute details might have to anything, but also how I can recall them so distinctly and how accurate my recollections can possibly be. The answer is that, within a couple of days, every single apparently inconsequential thing that happened on that holiday would become vitally important, and Gerry and I would soon be painstakingly trying to extract from our brains every tiny incident, no matter how small, that might have been significant. Armed with notebook, pen and dated photographs, I would be challenging myself to piece together as comprehensive an outline of the sequence of events as I could. The regular routines of the week helped to make any deviations from them stand out and undoubtedly made this easier. "
They arrived on Saturday - bright and sunny with very few clouds
Sunday was bright and sunny and completely clear - blue sky horizon to mountains until the late evening
Monday was cloudy
Tuesday Kate admits it rained (though other more reliable witnesses suggest it rained on Wednesday )
But Gerry NEEDED Sunglasses on the
Tuesday
?
This was the weather for the week. Grey bars are cloud cover, pink bars are sunshine.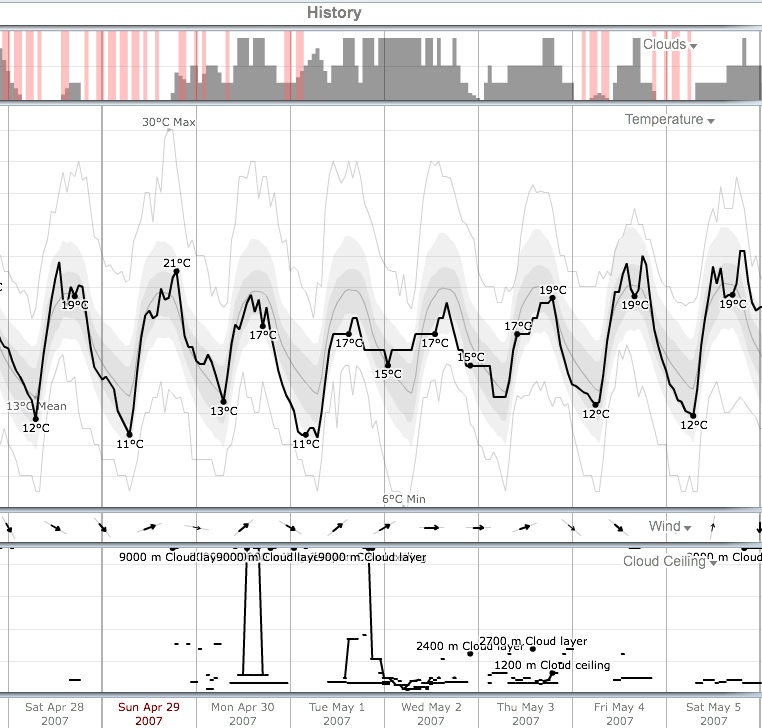 " />
These are photos taken on Tuesday 1st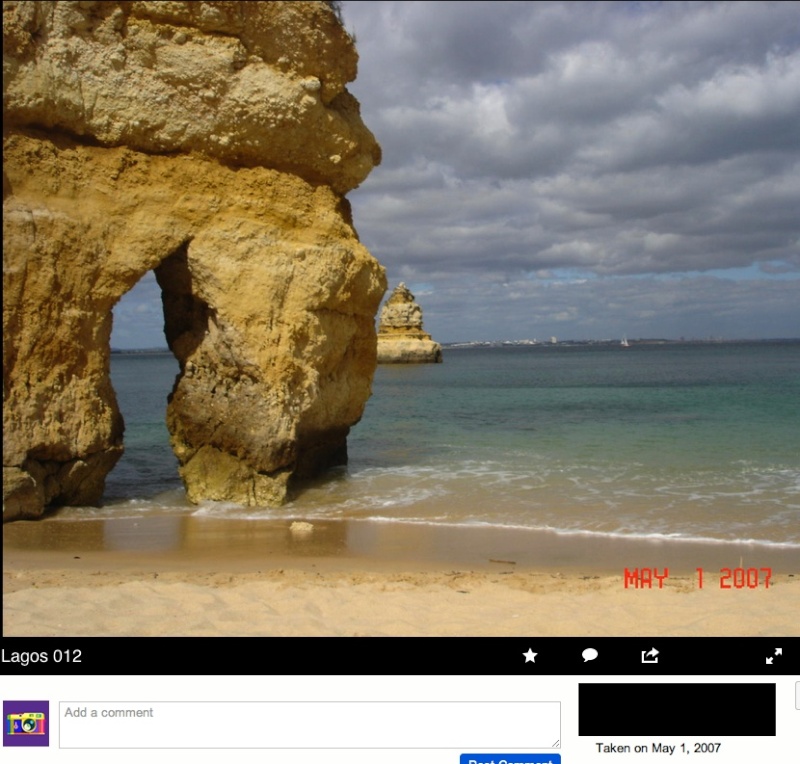 " />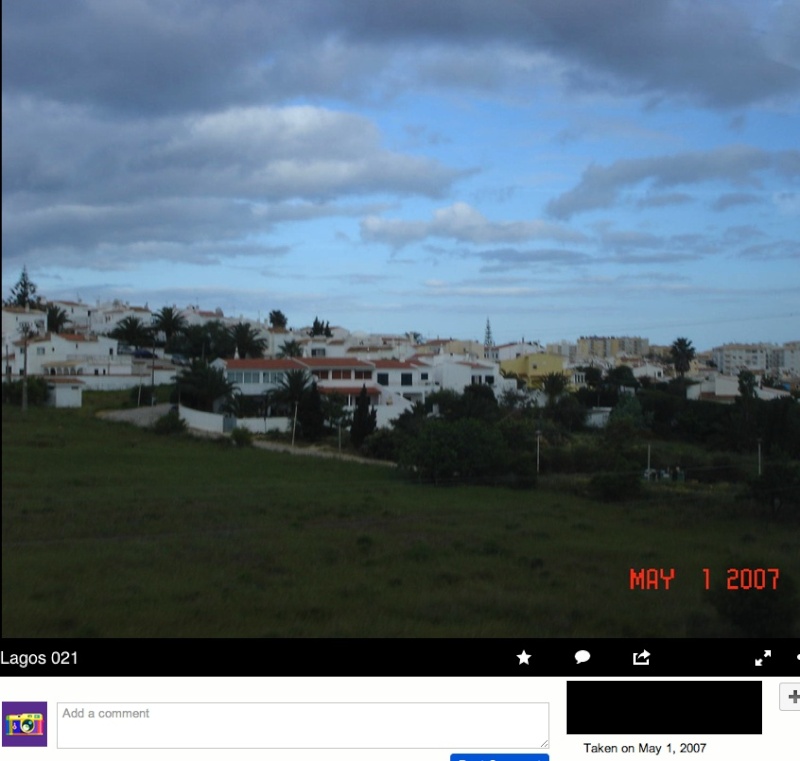 " />
So why would Gerry NEED sunglasses on any day
after
Sunday. They both played tennis that day, and would both have needed eye protection.
Is anyone thinking what I am thinking ?
Anyone want to purport a theory to see if it matches my purportation-ism ?
---
Permissions in this forum:
You
cannot
reply to topics in this forum