EXCLUSIVE: 'The Kardashians sure made it big with so much hate!' Notorious mom Casey Anthony plans her own REALITY SHOW 'Casey Moving Forward' about her attempt at new life after shock murder acquittal


Casey Anthony has been approached to do her own reality show and needs to make a decision by February

She told fans on a private Twitter account 'My reality show will be a huge success' and 'I am more than positive it would be a hit'

It comes seven years after she was acquitted of murdering her two-year-old daughter Caylee in Orlando, Florida

Anthony may have been in talks about the show when she flew from her West Palm Beach home to New York on December 5, cryptically saying 'it's definitely not a vacation'

The show will likely cover her new romance with Florida barman Antony Karagiannis, 38 who was first seen with Casey in October

And Anthony will no doubt talk about her strained relationship with her parents Cindy, 60 and George, 67

Former Democrat Anthony may also use the show as a political platform to explain why she became a Trump supporter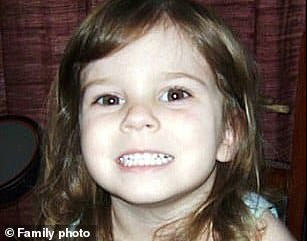 Seven years after she was acquitted of murdering her daughter, Casey Anthony has revealed she is planning a reality show in the new year called 'Casey Moving Forward'.
And while it will no doubt be hit with a barrage of protests, unapologetic Anthony said, 'My reality show will be a huge success!' 
Anthony, 32, was branded the most-hated mom in America during the six-week trial over the death of her two-year-old daughter Caylee in 2011 in Orlando,
Florida
.
Caylee's skeletal remains were found in a trash bag in December 2008, close to the family home. 
Anthony was accused of murdering her daughter to get out of her parental responsibilities. She changed her story throughout the police investigation and accused her father George of sexually abusing her in a defense strategy that shocked the nation.
Until this year, she has led a low-key existence living in West Palm Beach, Florida, at the home of private investigator friend Pat McKenna who worked on her defence case. 
But now in a relationship with West Palm Beach bartender Antony Karagiannis, 38, she has revealed on a private twitter page, exclusively seen by DailyMail.com, her plans to become a reality show star.
And she believes the show would work after comparing herself with the Kardashian family who 'made it big with so much hate.'
More here:
https://www.dailymail.co.uk/news/article-6520375/Casey-Anthony-plans-REALITY-Casey-Moving-Forward.html?fbclid=IwAR3z6oaZGZESThFkIXYIQFfCv8SbSvn11a6EHrDPCHPr3kfUO6_qfu6GDr4
____________________
PeterMac's FREE e-book
Gonçalo Amaral: The truth of the lie
CMOMM & MMRG Blog
---
Permissions in this forum:
You
cannot
reply to topics in this forum