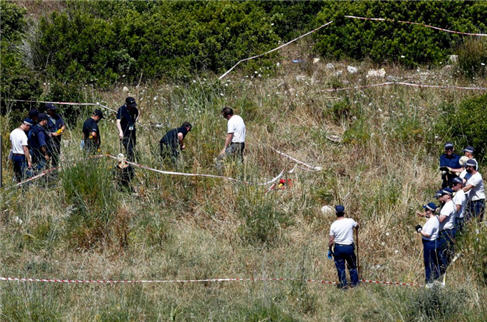 I was just watching the Panorama documentary: 'Shannon - The Mother of all Lies' that MayMuse posted on another thread:
https://www.youtube.com/watch?v=ivfnvG4Gl_o&feature=youtu.be
Obviously the McCanns 'Mother of all Lies' is much bigger than Karen Matthews.
So, I wonder if we can start to compile a list of 'tasks' that Residents/Police/Government will have undertaken
whilst not suspecting
the 'McCanns Mother of all Lies', to get an idea of the scale of the time and cost involved with the fake abduction/wild goose chase.
For instance, some gave their time for free whilst others were paid from taxpayers money:
Many are paid to do those tasks, so in one way it makes no dfference, but
it is still just a waste of Public money
, diverting officers to do stupid things when they could be doing more productive things.
Taxpayers money wasted.   full on costs are notoriously difficult, but it can be donerather like Grange, it is 4 DCs sitting in one office, rather than in another office.  The £12m is theoretical - apart from expenses, plane fares paid from Public money etc.   The DCs would not have been sacked if Grange had closed down 5 years ago !  They would be paid anyway. But don't tell anyone we understand that !
Others GAVE of their time - holiday time, and this was wasted, when they could have been enjoying themselves
Many gave their own money - ditto
So, to kick off:
Residents of PDL taking time off work to search for Maddie - loss of income/loss of business while employees took time off work to search
People wasting their holiday time
Loss of holiday trade to the resort because people feared a predatory paedophile was on the loose stealing kids
Fundraisers
People who donated to a 'Fighting Fund' when they believed it was a 'Searching Fund'
Colin Shalke and his friend searching - Colin gave up his rented home and sold his possessions to raise £5,000 to search for Maddie
People making posters
People who made the wristbands
Fingerprints woman dusting the shutter
Police with dogs searching the wasteland
Police divers searching the waters
Police searching the streets and beach with dogs
Police helicopters
Radar equipment
SOCO officers
Martin Grime with dogs
Government ministers meetings
Police meetings
Civilian staff typing up reports, memos, sending emails and letters etc





Posts

: 10740


Reputation

: 5267


Join date

: 2009-11-25


Location

: parallel universe



I suppose we could add celebrities who have wasted their time on this wild goose chase.
People like JK Rowling, Wayne Rooney, David Beckham and Robbie Williams holding up posters or dressed in a Madeleine t-shirt.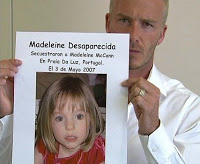 The football stadium staff that took the time to do this
And other people who have wasted their time:
Police forces in various countries who took time to follow up fake sightings
Staff at UHL spending time adding Madeleine to the hospital website when they could have been doing something more productive for the hospital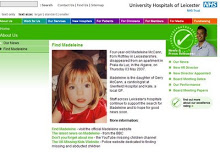 Ditto for staff at Leicester Police updating their website
Ditto for the Embassy staff
The Pope and the Vatican
The Whitehouse
Court staff who have spent time on legal cases based on a faked abduction





Posts

: 10740


Reputation

: 5267


Join date

: 2009-11-25


Location

: parallel universe



---
Permissions in this forum:
You
cannot
reply to topics in this forum