Update, 7 August 2019 by MMRGArticles were published on CMOMM in 2015 by Lizzy Taylor, a British ex-pat living in Canada. She is better known by her internet username of 'HideHo'. She has produced many informative videos about the Madeleine McCann case on YouTube. In the opinion of MMRG, her two articles, referenced below, are among the most importnt pieces of research ever carried out on the Madeleine McCann case. That is because they explore A CRUCIAL issue in the case; namely, was Madeleine McCann seen alive after Sunday 29 April - APART FROM claims made by the McCanns themselves, by their Tapas 7 friends, and by creche nanny Catriona Baker and two other creche nannies.In other words, she asks the question: was Madeleine actually seen alive after Sunday 29 April by any witness who is either independent, or credible (or both)? In her articles, Lizzy looks at all claims made of Madeleine McCann being seen alive after Sunday 29 April - and finds all of them either vague or otherwise lacking in credibility/  The two articles references below are of high importance in understanding what really happened in this case, and we commend them- MMRG, 7 August 2019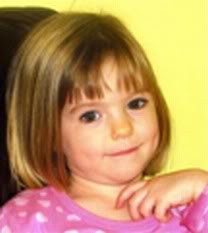 BY LIZZY (HIDEHO) TAYLOR
I CHALLENGE anyone to find a statement that could be considered PROOF that Madeleine was alive during the week... Was Madeleine seen after SUNDAY?
I did not come to the conclusion that something may have happened to her earlier in the week on a whim... I discovered some MAJOR discrepancies started happening on Tuesday and researched all the statements to try to pinpoint the day she was last seen... SUNDAY LUNCHTIME!
I have TWO VERY LONG threads collating some of the research. I don't 'guess' I worked hard to try to find ANYTHING that I considered proof... In 6 years or more, I have NEVER found anything...
Note: It doesn't mean she wasn't seen, but there is nothing to prove she was!
1) Title: People that saw Madeleine during the holiday
http://forum4.aimoo.com/madeleinemccanncontroversy/WELCOME-to-HDH-Controversy-Info/People-that-saw-Madeleine-during-the-holiday-1-2344234.html
2) Title: Did ANYONE see Madeleine during the holiday?
http://forum4.aimoo.com/madeleinemccanncontroversy/category/Did-ANYONE-see-Madeleine-during-the-holiday-1-2344239.html
------------------
For discussion please visit this thread: https://jillhavern.forumotion.net/t11921-was-madeleine-seen-after-sunday
____________________
PeterMac's FREE e-book
Gonçalo Amaral: The truth of the lie
CMOMM & MMRG Blog
---
Permissions in this forum:
You
cannot
reply to topics in this forum