Page 9 of 9 •
1, 2, 3, 4, 5, 6, 7, 8, 9
"Deputy Police Commissioner Col Blanch was asked on Wednesday about reports that a woman was under investigation, as rumours continued to swirl that accused man Terence Darrell Kelly had an accomplice.

"I can rule that one out," Blanch told reporters.

Asked if anyone else knew about Cleo's alleged abduction, he said: "That's all part of the investigation at the moment … my comment is I'm making no comment on the investigation. "   "





From the above slightly ambiguous quote I think we can logically infer that police haven't ruled out the "Mystery woman" but rather they are simply saying they have yet to identify her.



What is also evident is that news reports are not only referring to Kelly as the alleged abductor, they are referring to the incident itself as an alleged abduction.

Naturally,until it goes to trial and whilst it is yet to be ascertained precisely how many were involved, it is understandable that Kelly is being referred to as the "Alleged" abductor.
In other words, police have good reason to believe that he was not working alone and have yet to establish what part he actually played.

However, the fact that they are still referring to the incident itself as an alleged abduction is interesting.

 Also, being that they are still searching for the sleeping bag, Kelly must for some strange reason  be keeping tight lipped about where he ditched ditched it or alternatively he simply has no knowledge of it....or is it just another item for the "Alleged" list ?!


Now, in the initial phase of the investigation; the period sometimes referred to as "Clearing the ground beneath our feet first", one crucial piece of evidence in my opinion, would have been DNA evidence taken from the alleged glass/water bottle/tumbler etc. from which Cleo allegedly took her 1:30 am drink of water !

It's all very mysterious and frustrating, especially when we are being drip-fed tantalising morsels each day !

Cluesoso




Posts

: 5


Activity

: 5


Likes received

: 0


Join date

: 2021-11-07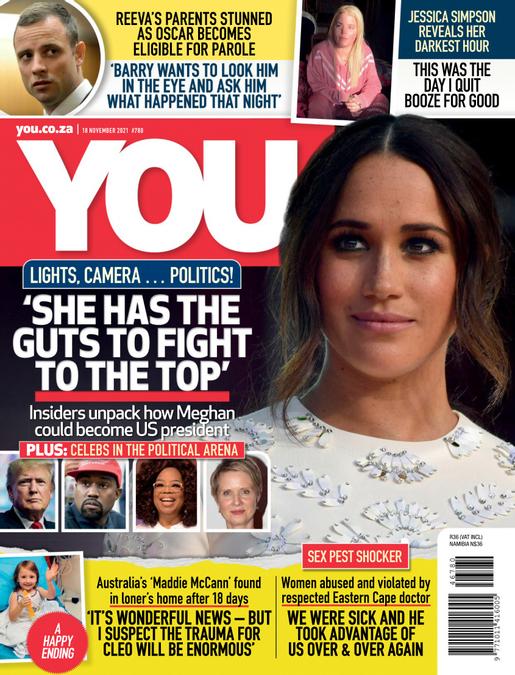 Australia's Madeleine McCann: long road ahead for four-year-old girl found alive after 18 days
11th November 2021
For more than two weeks it cast a pall over Australia, fears mounting with each passing day.
The mysterious disappearance of Cleo Smith was called Australia's Madeleine McCann story and it's not hard to see why: a family on holiday, a little girl snatched in the night, distraught parents, a nation united in desperation and an extensive police hunt proving fruitless day after day.
[Behind paywall]
https://www.news24.com/you/News/International/australias-madeleine-mccann-long-road-ahead-for-four-year-old-girl-found-alive-after-18-days-20211111

____________________
" The secret of life is honesty and fair dealing. If you can fake that, you've got it made" - Groucho Marx

Verdi

Forum Manager





Posts

: 33554


Activity

: 40793


Likes received

: 5925


Join date

: 2015-02-02



I suspect it will only be a long road for Cleo if the adults around handle it badly, for example, going on and on about it, and not waiting to see how she herself is dealing with it.

Guest

Guest





Cleo Smith: Man wrongly identified as abduction suspect sues TV station
Published 1 day ago
An Australian man has launched a defamation case against one of the nation's biggest news channels after it wrongly identified him as an alleged child abductor.
In a missing child case that gripped the nation, Cleo Smith, 4, was rescued from a stranger's home on 3 November.
Police had charged Terence Kelly with her abduction.
But hours after his arrest, Seven wrongly published photos of Terrance Flowers, another Aboriginal man.
His lawyers said Seven had significantly injured his character and reputation by misrepresenting him as the main suspect.
In the rush after Cleo was found, the news organisation had taken four photos from Mr Flowers' Facebook account - where he used his mother's maiden name Kelly - without his consent.
Seven then published them across several broadcasts, an online news article and social media posts where they identified Mr Flowers with headings such as: "Pictured: The man accused of abducting Cleo Smith".
Read:
https://www.bbc.co.uk/news/world-australia-59315452
Awkward !!!

____________________
" The secret of life is honesty and fair dealing. If you can fake that, you've got it made" - Groucho Marx

Verdi

Forum Manager





Posts

: 33554


Activity

: 40793


Likes received

: 5925


Join date

: 2015-02-02



CaKeLoveR wrote:I suspect it will only be a long road for Cleo if the adults around handle it badly, for example, going on and on about it, and not waiting to see how she herself is dealing with it.
They will handle it badly.  That is beyond doubt. By banging on about it, asking questions not just about what happened, but those stupid ones about
"
How did that make you FEEL ?
" which force you to come up with something, even if in fact IT didn't make you feel anything very much.
Then as soon as they detect a chink in your armour they will magnify it and attempt to treat the wholly invented Psychological condition they believe they have revealed.
After the Kegworth plane on the M-1 we were all offered 'counselling'.
No one turned up, so they made it compulsory.
There were desperate for us all to break down and demonstrate our vulnerability so they could write case History reports (and probably publish them in the journals).
Is it enough to say that it was no different, except in scale, from a major traffic accident. Some dead, some injured, many survivors, mess to clear up a Motorway to block, diversions to put in place for a few days, sandwiches and portaloos to organise, overtime sheets to complete, new shift systems to arrange, etc etc etc etc .
:Ah, but don't you feel for the victims . .  ?"
Er No. Sorry. I don't know any of them, and have got a job to do.  "Please go away and let me get on with it."
Do surgeons and oncologists "
feel
" for their patients, or do they simply treat them as another interesting specimen to be dealt with, which happens to be attached to a human being ?
The Press will also ensure that she is never allowed to forget about it.   You may count the days to 10 year and 15 year anniversary editions . . . as we know only too well
sparkyhorrox, Silverspeed, ShiningInLuz and crusader like this post
Absolutely correct. They will destroy Cleo,  and possible her family, because they are 'experts in their field'. They will interfere. tell her parents how to handle her,  and suggest how she will feel in the future. This will all be deliberate. I hope her family can resist this pressure from the psychologists, psychiatrists and their ilk.

Guest

Guest





Terence Kelly confesses to abducting Cleo Smith from campsite

By Heather McNeill
Updated January 24, 2022 — 1.48pmfirst published at 11.00am

Cleo Smith's abductor Terence Kelly has confessed to kidnapping the four-year-old from her family tent and keeping her captive for 18 days.
Kelly, 36, was arrested after detectives raided his Carnarvon house at 12.46am on November 3 and found the little girl alone inside a bedroom playing with toys.
 
Terence Kelly was not home when detectives found Cleo. CREDIT:NINE
The next day he was charged with child abduction and flown to Perth where he remains in custody at Casuarina Prison.
During an appearance in Carnarvon Magistrate's Court on Monday, Kelly pleaded guilty to child abduction via video link.
With a freshly shaved head, Kelly appeared solemn and spent much of the hearing looking down. He spoke only one word, "guilty", when magistrate Ben White asked him to plead to the kidnapping charge.
He admitted taking Cleo from her family's tent on October 16 at Quobba Blowholes campsite as her parents slept metres away.
Following one of the largest missing persons investigations in Australian history, she was rescued 18 days later after four detectives stormed his home in a midnight raid.
In the days after Cleo's rescue, WA Police acting Commissioner Col Blanch said mobile phone data and CCTV footage of a car entering Carnarvon the night Cleo vanished led police to raid Kelly's house.
More than 10 weeks on, the details of why Kelly took Cleo or how police solved the case have yet to be revealed in court.
Cleo's family have declined to speak to media since her safe return, only issuing a statement thanking the community for their support and requesting privacy.
Last week it was announced that Nine Network, which publishes this masthead, will pay almost $2 million for an interview with the family in what is believed to be one of the largest deals in Australian television history.
Previous record sums include the $1 million each paid to miners Todd Russell and Brant Webb, who were trapped underground for two weeks in the Beaconsfield mine collapse in Tasmania, and undisclosed amounts paid to survivors of the Lindt Cafe siege.
Before Kelly's admission, his former neighbour Esther Mingo told media outside court that she hoped Kelly would "open his mouth up" and tell the truth.
She also voiced repeated frustration that none of his family members were attending his court hearings.
"He's got stacks of family ... Where are his mother and father, why don't they come here?" she said.
After the hearing, Ms Mingo and two other women refused to speak to the media. His lawyer, Kate Turtley-Chappel, also declined to comment.
Member for the North West Central, Vince Catania, said the guilty plea was a huge relief for the small, coastal town.
"I think this is the start of the healing process for the family, Cleo [and her parents] Ellie and Jake, but also the community of Carnarvon and the whole of Western Australia," he said.
"It was great to see a sense of community get together to help find Cleo; it's great obviously for her parents to be able to have their daughter back in their arms. The outcome has been the best we could have hoped for."
Kelly will appear in Perth District Court on March 25 for a date to be set for his sentencing.
He is also facing a new charge for assaulting a public officer the day after his arrest. He is yet to enter a plea to that charge and the matter was adjourned to February 28.

Source; Sydney Morning Herald [paywalled]

Cammerigal




Posts

: 167


Activity

: 246


Likes received

: 75


Join date

: 2017-06-18


Location

: Australia




Man who took Aussie Madeleine McCann went to steal valuables but grabbed tot instead
Terence Kelly, 37, has been jailed for the kidnapping of Cleo Smith, the girl dubbed the Australian Madeleine McCann, who was found in his home after an intense 18-day manhunt
News
ByLizzie McAllisterNews reporter
11:35, 9 APR 2023Updated11:54, 9 APR 2023
Cleo Smith

Cleo Smith was kidnapped in October 2021 (Image: Getty Images)
A man who was jailed for kidnapping four-year-old Cleo Smith had set out to steal valuables from the family before taking the child instead.
Terence Kelly, 37, admitted to snatching the tot, dubbed Australia's Madeleine McCann, from a tent on a campsite where she had been sleeping with her parents and baby sister on October 16, 2021.
Kelly, who has now been sentenced to 13-and-a-half years after he pleaded guilty to stealing the child, unzipped the wall of the tent between 2.40am and 4.40am and took the toddler from where she was sleeping.
READ MORE: Fake Madeleine McCann 'has claimed she was missing child since she was a teen'
At the time he was under the influence of methamphetamines and had gone to the tent to steal valuables, but spotted Cleo and took her instead, a court heard.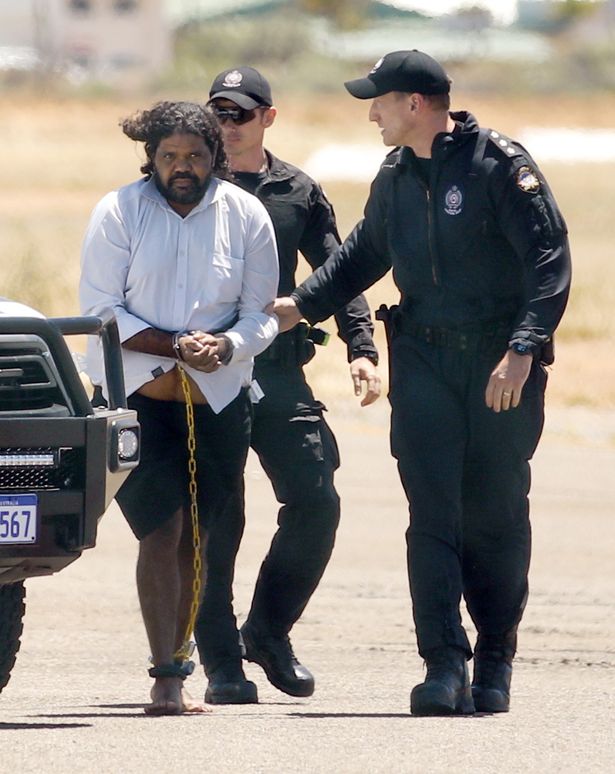 Kelly now faces 13-and-a-half years behind bars (Image: Getty Images)
Kelly took the tot into the front seat of his car and travelled 47 miles to his home in Carnarvon, taking dirt roads to avoid being found.
The man then kept Cleo captive for 18 days as she fought back against his attempts, with him tying her to a chair.
"I just used sticky tape, but it wasn't working. So, I thought, 'I won't tie her up anymore with the sticky tape'," he confessed.
"I tried to tie her to the chair and that with her hands, feet and mouth. I tried to do that. She was a bit of a fighter."
Kelly also said he "roughed her up a few times" when the child became "bossy" and demanded chocolate, or when she demanded to be returned to her parents.
He said he wanted to keep her in his home so he could dress her up and play with her, and it has since emerged he had an obsession with Bratz dolls.
"I, you know, wanted to hold on to her," he said. "I wasn't planning to keep her forever."
Eventually police identified Kelly as a key suspect thanks to mobile phone signals and a tip-off.
On November 3, officers stormed the drug addict's home just before 1am and carried Cleo to safety.
Judge Julie Wager heard during Cleo's captivity she spent most days trapped in a bedroom on her own.
The sick kidnapper tampered with the door handle so the room could only locked from the outside, and put on the radio to drown out any noise made by the tot.
A psychiatrist asked to analyse Kelly in the case said he suffered from a severe personality disorder after he was neglected in childhood, causing him to create a "fantasy world" in which he had several imaginary children by different women.
Judge Wager said: "The young victim heard her name on the radio and she said they were saying her name."
The judge, sentencing, noted Kelly's troubled childhood but said his risk of re-offending was high.
"You pose a high risk of seriously psychologically harming any future victim in the event that you did re-offend," she said.
Kelly will be eligible for parole in 11 years and six months.

https://www.dailystar.co.uk/news/world-news/aussie-madeleine-mccann-kidnapper-went-29665580

____________________
" The secret of life is honesty and fair dealing. If you can fake that, you've got it made" - Groucho Marx

Verdi

Forum Manager





Posts

: 33554


Activity

: 40793


Likes received

: 5925


Join date

: 2015-02-02



That still wouldn't explain the behaviour of Madeleine's parents, their friends, and all of the later interference, though.

CaKeLoveR




Posts

: 3695


Activity

: 3750


Likes received

: 55


Join date

: 2022-02-19



No, neither does this..
According to Xanthé Mallett, associate professor of criminology at the University of Newcastle, it was extremely rare to find a child safe after such a lengthy time missing, and the case did not fit the pattern of the majority of child abduction cases
Yet still that stone keeps rolling gathering no moss.
Kelly is clearly not of sound mind, thankfully Cleo Smith was returned to her family and if there be any truth in press reports, perhaps Kelly should be housed in a psychiatric unit rather than a prison.
Lesser sentences are dealt for far greater crimes.

____________________
" The secret of life is honesty and fair dealing. If you can fake that, you've got it made" - Groucho Marx

Verdi

Forum Manager





Posts

: 33554


Activity

: 40793


Likes received

: 5925


Join date

: 2015-02-02



CaKeLoveR likes this post
Page 9 of 9 •
1, 2, 3, 4, 5, 6, 7, 8, 9
---
Permissions in this forum:
You
cannot
reply to topics in this forum