From: Cyclops on behalf of Sarah Strong
Sent: 12 March 2019 18:50
To: redacted
Cc: sarah.strong@met.police.uk
Subject: FOIA Response - Full disclosure - Ref: 19/1164

 





 
 
OFFICIAL SENSITIVE
 
 
 
Dear
redacted
,
Freedom of Information Request Reference No: 
01/FOI/19/001164
Please see the attached in respect of your Freedom of Information request referenced above.
Yours sincerely
Ms S. Strong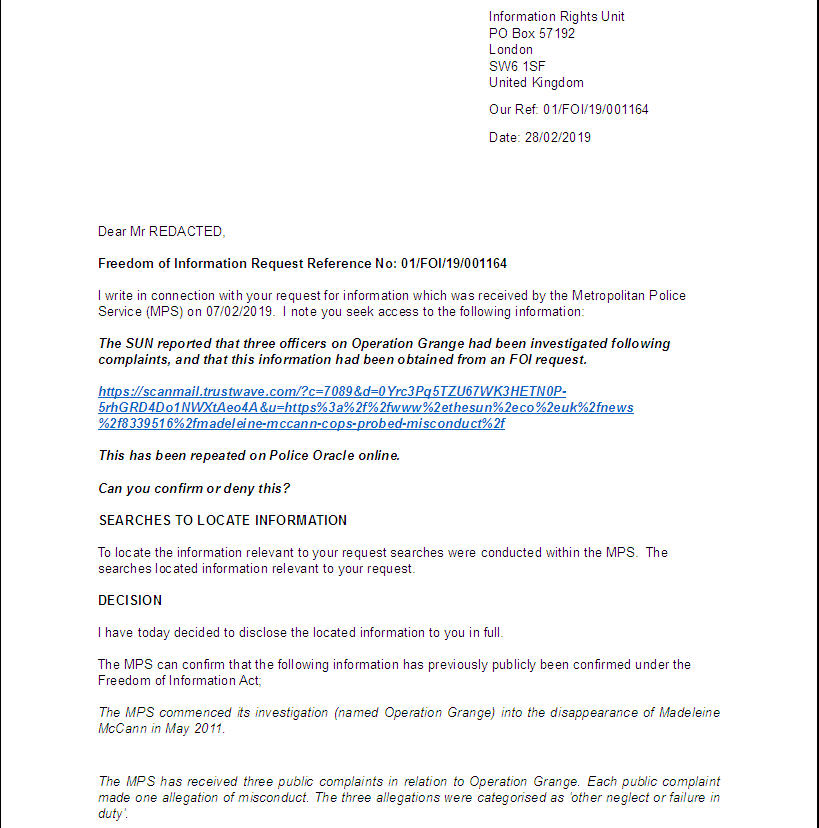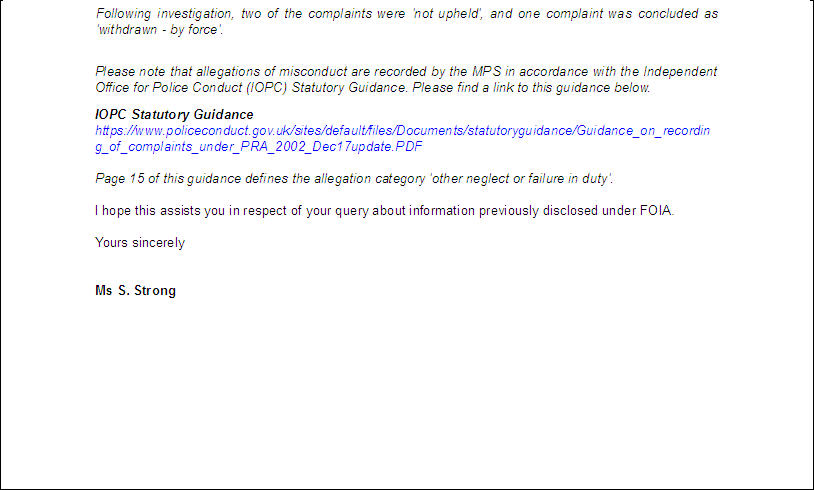 Doesn't add anything, except to show that the Sun was correct on this occasion.
Not worth mentioning under the circumstances

,

except that since there are only 1 DCI and 4 detectives, 3/5 of the entire staff have had complaints made about them.
Incidentally, who could identify the Detectives involved, and how ?
____________________
PeterMac's FREE e-book
Gonçalo Amaral: The truth of the lie
CMOMM & MMRG Blog
---
Permissions in this forum:
You
cannot
reply to topics in this forum