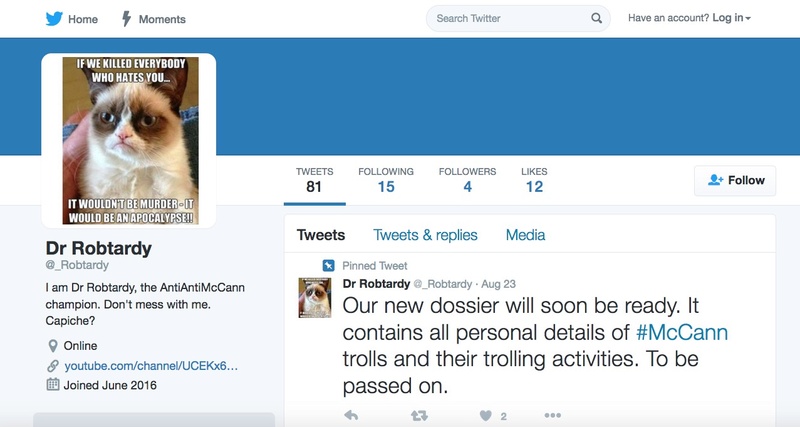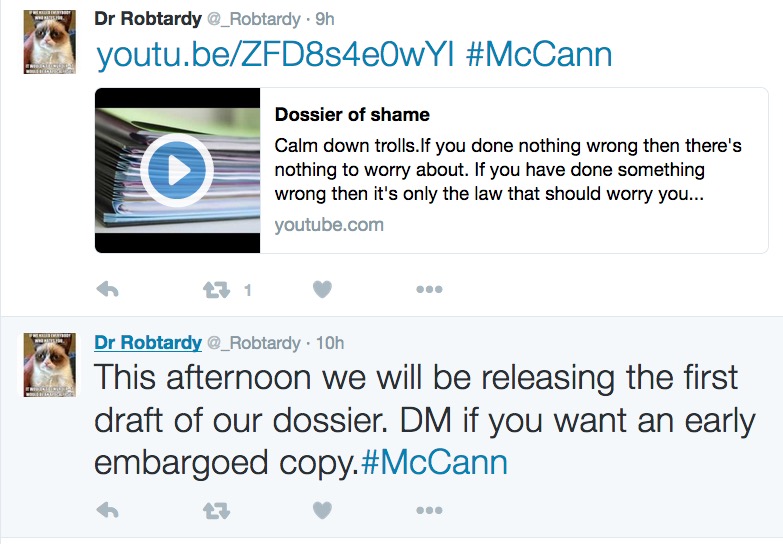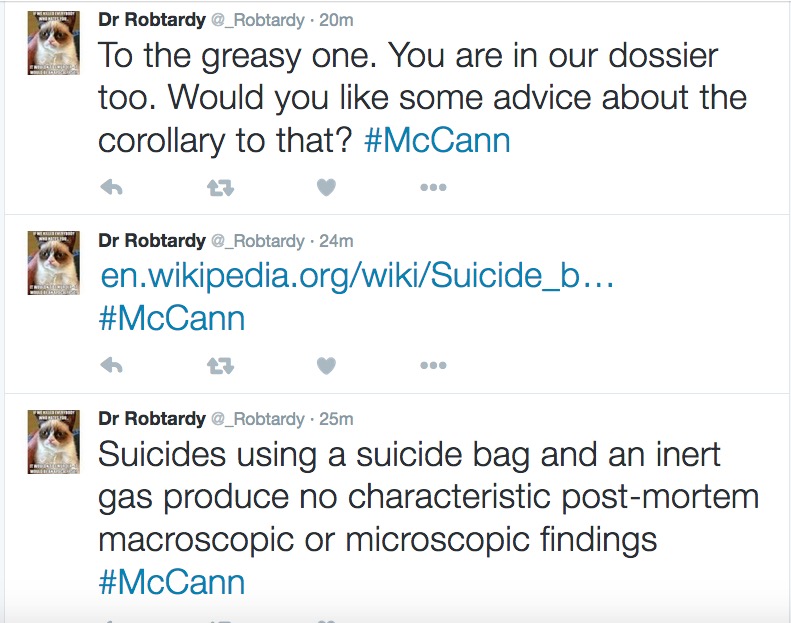 Links to video's as above
https://www.youtube.com/watch?v=vui3npO-yYA&feature=youtu.be
https://www.youtube.com/watch?v=9ZIhQdOvRv0&feature=youtu.be
https://www.youtube.com/watch?v=9ZIhQdOvRv0&feature=youtu.be
Link to posted Wikipedia page
https://en.wikipedia.org/wiki/Suicide_bag

https://twitter.com/_Robtardy


------------------
The McCann family, and the Dossier of Death: http://whatreallyhappenedtomadeleinemccann.blogspot.co.uk/



Brenda Leyland (1951 – 2014) with youngest son Ben
Why?
What are they trying to prove? 

Maybe a "dossier" should be done of them as it seems to me that they just attack & antagonise...sickening! 
Better still perhaps MB of Sky could doorstep one of them & see how they like it! 

RIP Brenda

I don't get it, all this because of a differing opinion to the McCanns theory of abduction? Time would be better spent trying to find out what happened to that little girl than play nasty games over the internet! 

Bless you Madeleine
____________________
"Basically, I'm just an ordinary, straightforward guy who's the victim of the biggest f***-up on this planet – if you'll excuse the language." 
Robert Murat talking to David Jones, Daily Mail, 02 June 2007
http://www.dailymail.co.uk/news/article-459316/Madeleine-Is-Robert-Murat-suspect-scapegoat.html

MayMuse




Posts

: 2033


Join date

: 2016-04-15



When is a 'troll' not a 'troll?' Lance Armstrong was extremely fond of calling David Walsh of the Sunday Times a f******  troll  in an attempt to discredit him. Look where that one went!

kaz




Posts

: 497


Join date

: 2014-08-18



When I first heard that last night I could hear a distinct Scottish accent, even with the horrific masking. Not that that means anything! I.m Scottish myself!
____________________
Everything I post is ALL MY OWN OPINION and therefore I.m allowed to think whatever I please!

Roxyroo




Posts

: 421


Join date

: 2016-04-04


Location

: Scotland



---
Permissions in this forum:
You
cannot
reply to topics in this forum