Page 4 of 4 •
1, 2, 3, 4
@polyenne
- interesting that you should comment on the following from the 2 May (Wed morning Lobster entry):
2 May, AM Gerry signs in using his and 0790310 numbers (there is something written before numbers but I can't decipher - looks like PEXA ??). Cat signs out ??  PM, Kate signs in using 0790310 number BUT SIGNS OUT AS K HEALY for one & only time !! Why did Cat sign out Madeleine, Totman & Patel that lunchtime ?
The 'Parents Location' which you say looks like 'PEXA" has been discussed before. I felt it might be 'PeNA' (although I don't like the lower case 'e'), others felt it reads 'Room', but I still don't see that at all, and cleaner Maria da Silva states that the Mcs left the apartment almost as soon as she arrived to clean (although admittedly they may have just wandered to the shop and back).
It is my belief that the creche sheets are heavily fabricated - whether this is by the staff trying to hurridly cover their backs or something more sinsiter, I don't know (I suspect the latter). Looking at many of the parents' signatures there are huge variations - Emma Berry's; Kate McCann's; Russell O'Brien's; etc. I know the argument will be that signatures are never the same but the differences are extreme.
Also, why would Matthew's mum start the week off correctly with her apartment number EP01 and then half way through the week start writing EV01 (which is not a valid apartment number). I can envisage a scenario where someone is filling out the sheets whilst another is telling them what to write - 'McCormick apartment is EP01' which might have been heard and written incorrectly as 'EV01'.

skyrocket




Posts

: 574


Reputation

: 554


Join date

: 2015-06-18



@polyenne

wrote:When did the G&K accompany Madeleine on an organized event ?
From Cat Baker's rotatory statement. 
"Questioned, she responds that since she has been working with the little girl, it has seemed to her that the parents were attentive to their daughter given that they asked what Madeleine had done in the creche and that they even accompanied Madeleine a few times in certain outside activities. Concerning the little girl, she states that she was an active and sociable child. Only on the first day was she more reticent with the group".

JRP




Posts

: 463


Reputation

: 404


Join date

: 2016-03-07


Age

: 60


Location

: UK



Thanks JRP.......from the McCanns statements, I'm not sure what these events might have been

polyenne




Posts

: 316


Reputation

: 197


Join date

: 2017-03-31



@polyenne

wrote:Thanks JRP.......from the McCanns statements, I'm not sure what these events might have been
The only " outside activities " that they " accompanied Madeleine on " as far as I remember are after bathing them and putting them in pyjamas taking them down to the play area ! 
No mention anywhere else of going on an activity with their eldest daughter , despite the Crimewatch " reconstruction " of Madeleine running round the tennis court collecting tennis balls for her parents !
Fancy that , they " even accompanied her " , it's the " perfect parents , perfect family " image again !

____________________
Be humble for you​ are made​ of earth . Be noble for you​ are made of stars .

sandancer




Posts

: 486


Reputation

: 740


Join date

: 2016-02-18


Age

: 64


Location

: Tyneside



Mark Warner in Luz had a £2.8 million reason to cover up any shortcomings its creche system may have had-
The Mark Warner spokesman said yesterday: "It is a matter of public record that Mark Warner's bookings to Portugal were affected by events nearly two years ago, but the resort remains very popular and we are looking forward to resuming our summer operations there this May."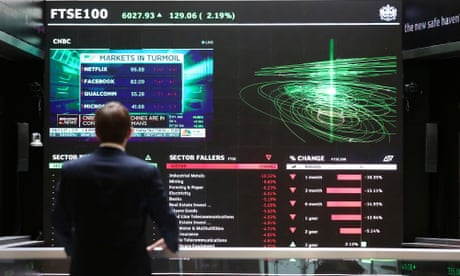 [size=16]Business Today: sign up for a morning shot of financial news
Read more
[/size]
It is unclear how far the company's profits were hit by the affair. Its latest accounts show that it made a loss of £2.8m in the year up to October 2007, on a turnover of £46m. It blamed the loss in part to Madeleine's disappearance, saying: "The results for the year reflect the difficult trading conditions experienced by certain parts of the tour operating industry.
Would this be enough to explain doctored creche records and nannies whose stories are suspect? IMO Yes!!

Phoebe




Posts

: 471


Reputation

: 504


Join date

: 2017-03-01



I often wonder why the nannies were sent to other resorts very quickly.
____________________
Those who play games do not see as clearly as those who watch. 

Keitei

Researcher/Moderator




Posts

: 696


Reputation

: 202


Join date

: 2015-10-12



Page 4 of 4 •
1, 2, 3, 4
---
Permissions in this forum:
You
cannot
reply to topics in this forum