Double-glazing king Brian Kennedy pulls down shutters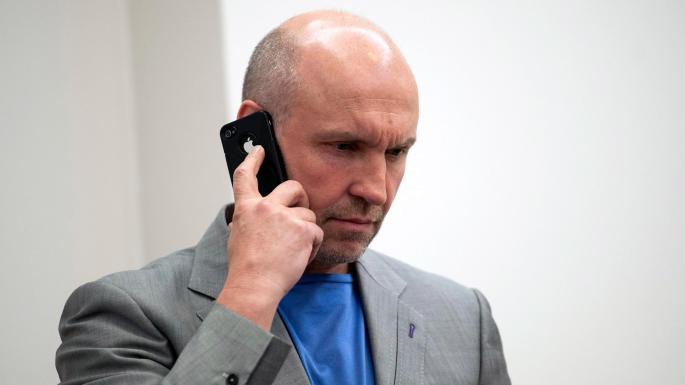 Brian Kennedy sent staff home
ROB CASEY
He is the multimillionaire Scottish double-glazing tycoon who once owned an English rugby union team and bankrolled the search for Madeleine McCann.
However, Brian Kennedy appears to be in trouble. Last week it emerged that parts of his business empire had shut up shop and as many as 2,000 staff had been sent home.
Calls to companies in his Kairos Group, which claims to be one of the UK's largest privately owned home-improvement operations, went to voicemail on Friday. Cheshire-based Kairos said in a statement that it had stopped taking orders while it "reviewed its options".
Earlier this year, an investigation by the BBC1 show Watchdog alleged that customers of Zenith Home Improvements, part of Kairos, had been pressured into buying windows.
One employee wrote on Facebook last week that Zenith had "ceased trading without warning", while reports claimed that staff had been told that efforts to find a buyer had failed.
Zenith is a trading name of Clearwin, which is majority owned by Kennedy, 59. Clearwin is the sales and marketing subsidiary of Kairos. It owns double-glazing firms St Helens Glass and Penicuik, which also appear to be affected.
Kairos, which reported sales of £75.9m for the year to last October, is part of Kennedy's investment vehicle Latium Enterprises, which claims to have total turnover of more than $1bn (£810m).
Kennedy, the son of a window cleaner, is worth £275m according to The Sunday Times Rich List. He made £63m from selling Everest in 2003 and has extended his empire to include kitchens and conservatories, as well as making millions from mobile phone contracts.
However, he is better known for his sporting exploits and philanthropic efforts. Kennedy attempted to stop Rangers FC going into liquidation in 2012, and made an unsuccessful last-minute effort to stop Sports Direct's Mike Ashley making a vital loan to the club in 2014. He owned the Premiership rugby club Sale Sharks for 16 years.
Kennedy's backing for the hunt for Madeleine McCann, who went missing in Portugal in 2007, included putting a private jet on standby to pick up a girl in Morocco who matched her description.
https://www.thetimes.co.uk/article/double-glazing-king-brian-kennedy-pulls-down-shutters-jfz632gv9
"The Curse of the McCanns . . ."  ??
Why has he paid thousands in the search for Madeleine a private jet on stand by for the Moroccan kid good lord .He should of looked at the cadaver dog alerts in 5a first.

____________________
For Paulo Sargento, the thesis that Gonçalo Amaral revealed at first hand to "SP" that the blanket could have been used in a funeral ceremony at the Luz chapel "is very interesting".
 
And he adds: "In reality, when the McCanns went to Oprah's Show, the blanket was mentioned. At a given moment, when Oprah tells Kate that she heard her mention a blanket several times, Kate argued that a mother who misses a child always wants to know if she is comfortable, if she is warm, and added, referring to Maddie, that sometimes she asked herself if the person who had taken her would cover her up with her little blanket (but the blanket was on the bed after Maddie, supposedly, disappeared!!!).

ROSA




Posts

: 1418


Activity

: 2096


Likes received

: 101


Join date

: 2011-04-19


Location

: Dunedin New Zealand



Didn't he once say he was prepared to risk his entire fortune in pursuing the line of the McCanns innocence - allegedly?

Still, with a notional worth of a cool £400m, I think he can afford to sell off a few of his assets, or should I say dead ducks.

Clarence Mitchell for example past his sell by date back in .... err .... how old is he?

____________________
" The secret of life is honesty and fair dealing. If you can fake that, you've got it made" - Groucho Marx

Verdi

Moderator/Researcher





Posts

: 18698


Activity

: 25233


Likes received

: 5569


Join date

: 2015-02-02



---
Permissions in this forum:
You
cannot
reply to topics in this forum