Jim gamble, a man of many words.


Jim gamble presents himselfs a an expert in missing children. Time and time again he will feel the urge to tell us that. He doesn't mind where or when , or how, jimmy the oracle is there.


His repertoire is a bit small. He is a hardcore fan of telling about failing investigations abroad, you know the one he himself was part of. he looks like to be the man behind telling the portuguese police did just a bungeling investigation in the mccann case. He time and time again present it as in the uk , that case was handled far more better.


He is one of the people who made this investigation into a football match, uk versus portugal.
He forgets to tell us, he was part of the dream team send to portugal. Against all that is usual, or seen as polite, the leichester police force did not wait for an invitation from portugal to assist, no they choose a route of offering a one way in, without an exit. 


From 5 may 2007, but it could even been earlier there have been uk boots on the ground. Boots from the police, and lots of others, including jim gamble.


Jim gamble himself wrote once, must have been around 2011 even a critical report about the uk contingent of uk boots. This record is strangely still secret, only if you are some pretentious outlanders writing books, or work for sky he let you get access.


Jim gamble was not the only one who made a report, there is a intern police debrief of operation task. Operation task was the name for the uk resources in the uk and send to portugal, to assist the portuguese investigation. That report is free to read from the police library.
It was written in 2009 and in circulation for public reading from about 2016 onwards.


Both reports are critical. Operation task did not earn the roses, but only the stalks with thorns.


When this very week i wanted to look back at the strategic debrief of operation task, again the direct links did not work, so i had again have to find a way of access the police library.
This time as a bonus, a direct search for the strategic debrief of operation task, i got another result.


As a curious person i also opened that file. As far as i remember i never heard the name 'operation paris. But the case that operation paris investigated is a pretty well known case of a missing girl in the uk. Operation paris is the case of shannon matthews.


The debrief of operation paris gives us a look back in choices and procedures that were made and used in a real investigation of a missing child in the uk. It is not a book, an opinion, or other entertainment. This is a debrief of a real investigation, that had happened in the uk. Was worked by a uk police force in the uk.


These debrief reports are written to learn from it. it is nice if you have knowledge, it is more useful if you share it to others. In police work you are standing on the shoulders of the policeman before you. Wrong choices and mistakes consume time you do not have, so police officers do learn from each other. That is the main reason those reports are there.


The debrief from operation paris is a must read, first for jim gamble, because it is a real investigation fully uk processed. It is reality, it did happen, it is not the book for dummies.
This is how after the mccann case in portugal the uk worked a case of a missing child. It tells a far different story of how such a case is done in the uk.


Jim gamble only tells us about a theoretical - meaning it' as we would have said before the internet was there. He idolized something that is simply not out there.


In real live and a real live investigation there is no gold standard in how to live, or how to investigate, there are always some rules, regulations, and things that resemble big rocks on your path, and doors that kept closed.


The reality is that operation paris in the uk looks in the first parts as a copycat of that first portuguese investigation, by the portuguese.


Read it for yourself, do the math, form your own opinions about it, make even your own conclusions.


I already did, my opinion is that jim gamble is a man of nonsense, lost the reality, and it looks he knows very little about how an real investigation in the uk, is handled by the uk police force, when a child is missing. he looks not to be a man with a specific expertise. 


If you choose to agree with jim gamble, the conclusion must be that at least the uk is also made up of bungling police officers.
A conclusion i do not want to agree with. Smashing around theoretical gold standards does not solve cases, there never be a true gold standard, a gold standard is always a work in progress, it is formed from hindsight.


The theoretical parts are important, it is needed, it is there to make your mind prepared, but it always be the reality that decides what could be done.


An investigation is not something equal as a determination table, as in just answers the questions and your case is solved in the end. It is a reality, meaning making choices and decisions under pressure about all and everything, that could be important and at the same time, preferable yesterday, . Besides the case related information and happenings, you also have to fight through the jungle of choices and decisions, and insights of higher ranks, politicians, public and media. and the jim gamble's of course.


You can find the strategic debrief of operation task, and operation paris by going to the library
https://library.college.police.uk/HeritageScripts/Hapi.dll/search1?SearchPage=srchgen.htm
and type the report titles you want to see.
My own conclusion is, that jim gamble has lost the link to the reality, the reality to real investigations, by real active police officers, has no idea how it was done and possibly how it would be done if a child goes missing in the uk. He is not the man to ask to be judge and jury about others.
Operation paris tells us jim gamble tells porkies.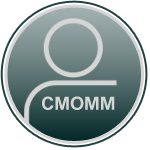 onehand

onehand




Posts

: 433


Activity

: 457


Likes received

: 20


Join date

: 2013-10-31


Location

: nl



Tony Bennett, ShiningInLuz, Cammerigal and Vera Krista like this post
This post of onehand deserves more attention!

The only thing that is wrong about it is that onehand is IMO too kind to Gamble.

____________________

Dr Martin Roberts: "The evidence is that these are the pjyamas Madeleine wore on holiday in Praia da Luz. They were photographed and the photo handed to a press agency, who released it on 8 May, as the search for Madeleine continued. The McCanns held up these same pyjamas at two press conferences on 5 & 7June 2007. How could Madeleine have been abducted?"
Amelie McCann (aged 2): "Maddie's jammies!".  

Tony Bennett

Researcher




Posts

: 16781


Activity

: 24630


Likes received

: 3740


Join date

: 2009-11-25


Age

: 75


Location

: Shropshire



a nice rainy and stormy sunday morning is the ideal moment to serve some cold dish to our know how to work a missing peoples case jim gamble.
dear jim, 
did you actually have been part of that investigation, or was the sunshine to bright? to much seawater in your ears?
you tell us the portuguese never did a house to house call, well tell me you mean this police officer tells us porkies, or are you doing that?
some of the nicest trolls you can get have taken the task to translate the pj files, you know the same dear kate m. said used in a court case against another former police officer, no not you, the portuguese one.
well those nice trolls did translate this report, and because you think you can not trust the trolling community, i will give you a link to the originals also.
https://www.mccannpjfiles.co.uk/PJ/EXTERNAL.htm
- On this date, with the purpose of carrying out inquiries related to the collection of information pertinent to the present investigation, we examined the tourist business named THE OCEAN CLUB, situated in Praia da Luz;
- The site referred to is composed of various blocks of apartments and small homes, which are subdivided into four enclosures, separated by bushes and/or streets, composed of Waterside Garden, Waterside Village, Club Cottage and the Ocean Club Gardens.
We also made an inspection of a building contiguous with the Ocean Club, but not related to this business, with the designation Edificio Cristaluz;
We visited 443 homes, some of which were occupied as the inhabitants of those respective homes were questioned whether they had any information relating to the disappearance of the child, Madeleine McCann or if they witnessed another situation and/or suspicious activity during the dates preceding the events;
In the case of an affirmative answer, these witnesses were taken for formal questioning related to the investigation;
Residences that were not occupied were investigated but their availability was given to us via the employees of the tourist enterprise, and they were either scheduled for maintenance or for rent;
Some of the residences, belonging to the establishment, were not checked because they were unoccupied and there was no key available to access them. These were individual residences, that did not have Ocean Club maintenance contracts;
The present inquiry was undertaken by a total of six teams composed of PJ officers and maintenance technicians of the Ocean Club;
from the originals;
https://www.mccannpjfiles.co.uk/P1/01_VOLUMEIa_Page_198.jpg
https://www.mccannpjfiles.co.uk/P1/01_VOLUMEIa_Page_199.jpg

have you seen the date on this report dear jim, did you? we do.
Location: Praia da Luz, Lagos
Date: 2007.05.05
the 5th of may 2007. 
and of course you know of the lay out of the ocean club yourself, you was there, how translates this report into your own words; done no house to house calls, is their something wrong with your reading glasses, are your little grey cells been a bit heated up whit all those sunny days out there, that you missed it?
there are even pictures, of course you missed out on these, they never were send to you at ceop, but just placed in papers and online media. you know of course how to look for pictures, so maybe you see one with a former ceop person? 
but now we told you there was actually an early and timely house to house call done, you can not use that anymore in your next episode in the sun, the paper of course. 
maybe dear jim could you tell us the next time out, what the uk police will do if the parents of a missing child can get a straight story out in their very first statements. you know the story of the open and closed doors with keys. would the uk police really shouting, must be innocent, next one, or would they also get the heebie 
jeebies ans start looking with the looking glass at such parents, and would they got really itchy because they did not ask to make an amendment to that statement for the next 6 days. 
and dear jim did those portuguese police officers, not formers, didn't really look only into some parents, did they really be so into their blinkers? well if you feel for it, you can scroll a little bit down in that same link into that by nice trolls translated page of the pj files and open your eyes to see. 
do not be shy it is there, we have already seen it, a whole bunch of looking into people who are seen doing something that could be related. those sardine munchers did even know how to get in contact with interpol, to check out on people. and there is so much more, puppet after puppets is cleared out of this case, in portugal.
look at the dates dear jim, look good at them, this case started only after 01.00 hours for this police force, how could you have miss out this ants work at all. 
so dear jim, read those files and get out with a better story in the next running's. 
because dear jim, common people have a bit of problem with telling lies, we are told from a young age that is is not acceptable. did you miss out on that part of your upbringing. you the former police officer, the former head of ceop tells different things dan we can read by our own eyes. are that lies we see? your lies?
could you give us reliable intel about the last house to house call effectively done on british soil during night time hours, meaning between 23.00 hours and 07.00 hours?  
and we already get a sniff of you back tracking, you who thought at first the mccanns did it, but changed your mind after you asked gerry mccann to do a write up to the supposed abductor. 
or that bungling was excused because the cases like this are such a rare occasion. 
you who had already reached the conclusion that the stamping in of the british did not make anything better.
why still be so nasty in your own words, time after time, it is okay of course if you simply hate all things portugal, that is just a personal liberty of taste, but it could easily solved by using some better english language. your training must have been enough to become at least civil. 
why is there still that adamant need to sell blinkers to the public, in a nasty, mostly snarky tone of dislike?
why do you not tell why you were out there, why the big boss was needed, how did get ceop in this time? the only link with something online was the regulair media. 
you must have picked up the phone call, and be able to tell us why you was asked in this case. 
and on what exactly you changed your mind and when, because we do not remember a call out letter to an abductor by gerry mccann as you tell, him instructed to do, or do you mean you were already on the ground so early on, that you talk about the read out on the evening of the 4th of may? 
why do you give access to some strangers to a secret report about the british 
contingent, who want to write a book, but said report that still is kept from the public. 
why do you weigh with two different standards, why can you give out so called secret information, to be written about in a book, but can a portuguese, like yourself also an former police officer, not write about all that is already out in the open by law? 
it is not we do not want to listen when you tells us something, we do, but it is not very easy to see why you do say what you tell. what is the meaning of it? maybe you are the one who give gerry that line of confusion is good. because i still get confused when you open your mouth. 
15 years almost, you will be asked the coming months to say what you want, why not become clear this time?

onehand




Posts

: 433


Activity

: 457


Likes received

: 20


Join date

: 2013-10-31


Location

: nl



Vera Krista likes this post
Similar topics
---
Permissions in this forum:
You
cannot
reply to topics in this forum