Tomorrow's
Sunday People
headline:
I will have to go to my CMOMM 'Profile' page in a moment and make a slight amendment to my current signature: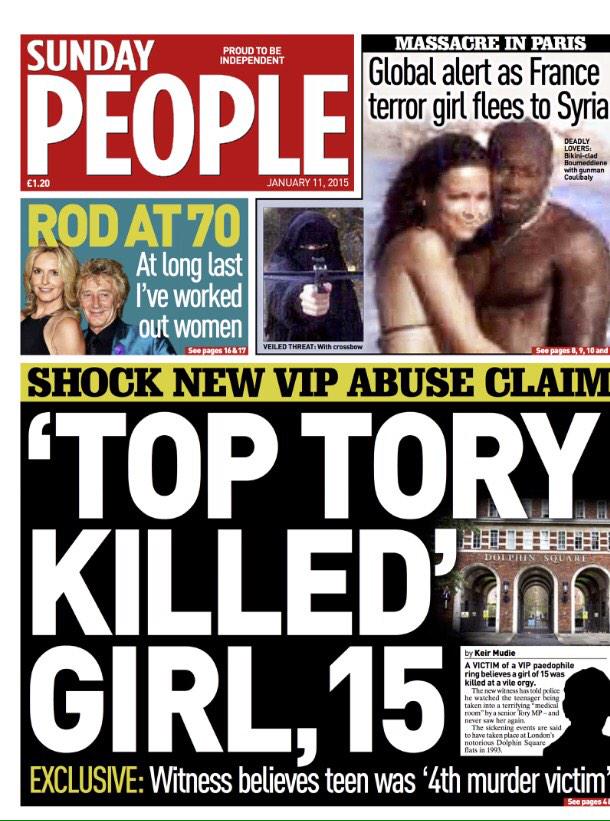 ____________________

Sonia Poulton, friend of Ben Thompson of Northallerton for 8 years, and regular contributor to Rupert Murdoch's the Sun and SKY News, wrote to Chris Roberts on 26 June 2017:   "BENNETT IS FILTH.  NOT TO BE TRUSTED.  IT'S ABOUT TIME HE WAS EXPOSED".

Tony Bennett




Posts

: 14617


Reputation

: 2774


Join date

: 2009-11-25


Age

: 69


Location

: Shropshire




pennylane




Posts

: 2756


Reputation

: 1584


Join date

: 2009-12-07




Doug D




Posts

: 2369


Reputation

: 809


Join date

: 2013-12-03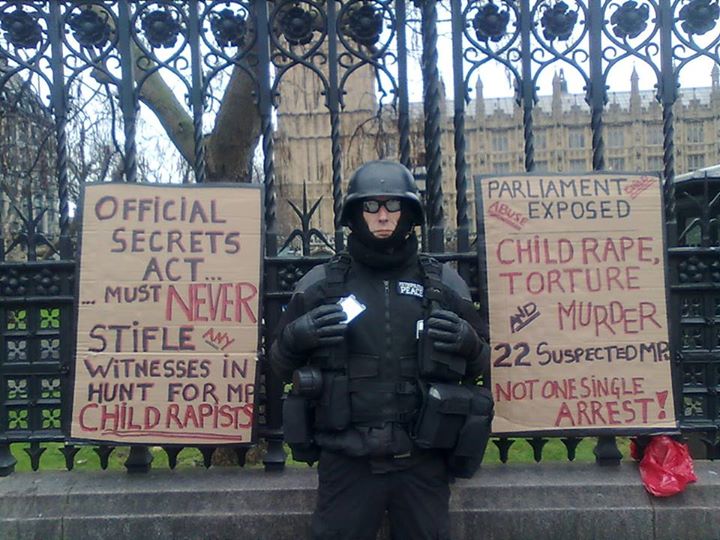 Posted by Joe Püblic (Metropolitan Peace) on Facebook
https://www.facebook.com/the.metropolitan.peace?fref=photo
At around 8.30am on Monday morning David Cameron walked to Parliament from Downing Street. When he got to the gates of Parliament, where I was stood, he was 5 ft away from our impact area. He read and took in the statements. He was visibly rattled and the colour drained from his face. He shifted his view from the bill boards to glance directly at me. We made eye contact although he wouldn't know that as I was wearing mirrored lens sunglasses but he was looking directly at me. He was visibly shocked to see this kind of direct action on the day Parliament resumed and on the day the Serious Crime Blll received it's second reading.
Not a word was uttered during this few seconds but the message to Cameron was clear. I remained within the Law with my demonstration and I will be back.
All morning senior politician both walking and being driven in in unmarked diplomatic cars with blue indicator lights strobing, were hit with these impact statements.
I suspect the serious crime bill was not the only thing discussed that day.
Having clarified with the Pedo Protection Plod Squad at the House itself that my actions do not break any laws or give them cause for concern, Parliament can expect more of this from me with more and more frequency in the run up to the elections. The key to getting any point across, even with a thick **** like Cameron, is sustained. Sustained. Sustained. Sustained. I will be going back. Regularly.

Guest

Guest





---
Permissions in this forum:
You
cannot
reply to topics in this forum