A recent article in the London Evening Standard (8th April 2014)
http://www.standard.co.uk/news/crime/mets-40m-a-year-on-missing-persons-cases-9246262.html
Met's £40m a year on missing persons cases
The Met is spending as much time and money tracing missing people as it does investigating burglary, with an annual bill of more than £40 million, London's police supremo warned today.
In a report, Stephen Greenhalgh, the capital's deputy mayor for policing, said missing persons cases were tying up officers for hours — even though most disappearances did not involve any crime and could be dealt with by other organisations.
Recent annual figures showed the Met dealing with 95,577 recorded incidents. That compares with the 84,448 residential burglaries recorded in the same period.
Mr Greenhalgh's report adds that though only a third of cases result in a formal investigation, the Met calculates missing persons probes cost in excess of £40 million in the year.
The analysis also reveals some cases of people who repeatedly disappear, with a study of three boroughs showing that 21 children went missing on three or more occasions over a three-month period last summer. Most returned home voluntarily after less than 48 hours.
Mr Greenhalgh said the police response was currently "not optional" because of "safeguarding" rules.  Calling for changes to reduce the burden, he said: "The public expect the police to respond when vulnerable people or children go missing who might be in danger.
"However more needs to be done by other agencies to tackle the drivers of these repeated call-outs so that the police are not always left to pick up the pieces."
Mr Greenhalgh said one problem was that rules on missing people followed by other public services "oblige them to involve the police when it is not always necessary"  and  there was a lack of understanding of how to prevent "repeat runaways".
He added: "Must it always be up to the police to pick up the cost?"
Mr Greenhalgh will give details of further proposals when his report is published tomorrow by the think-tank Reform.
..................................................................................................................... 
The Charity Missing People have taken the opportunity to write and publish their interesting response to this article on the front page of their website as follows:
Response to Evening Standard article on cost of missing people to the Met
Written by James Lenney on Wednesday, 09 April 2014.
Following an article in yesterday's Evening Standard (
Met's £40m a year on missing persons cases
), we have urged caution in light of comments made by the Deputy Mayor for Policing, Stephen Greenhalgh, suggesting that the burden on police finances from missing persons investigations should be reduced.
Jo Youle, Missing People Chief Executive (pictured) said:
"We welcome Mr Greenhalgh taking the opportunity to question who is best placed to deliver some services in relation to missing people investigations in the public arena, and we must ensure vulnerable children and adults are not put at greater risk.
"It is important to recognise the links between people going missing, child sexual exploitation and gang exploitation.  The charity Missing People already works hard in partnership with a number of forces to support this vital work in this area.
"Moving forward, it will be crucial to keep an open dialogue on any suggested changes so that ongoing partnerships will continue to safeguard vulnerable people. We look forward to dialogue with Mr Greenhalgh."
The article was published in advance of a new report  "The police mission in the twenty-first century rebalancing the role of the first public service", released today, co-authored by Stephen Greenhalgh and Blair Gibbs  and published by the Reform think tank.  Missing People will be responding to the report separately.
http://www.missingpeople.org.uk/latest-news/352-response-to-evening-standard-article-on-cost-of-missing-people-to-the-met.html



Posts

: 8792


Reputation

: 1760


Join date

: 2011-09-03



Quick Math:

1/3 of the cases result in an investigation: roughly 32,000.

Total of £ 40,000,000 spent (and I assume that does not include the 7 million for Madeleine and the other high cost cases): £ 1250 per case.

That is with the most favorable scenario.

Quite a pathetic discrepancy, ain't it?



Posts

: 3327


Reputation

: 200


Join date

: 2009-12-01



Bumping this thread to show how different this investigation is being treated than other missing person cases.


Edited to correct some spelling



Posts

: 3327


Reputation

: 200


Join date

: 2009-12-01



Sir Peter Fahy: Missing teen searches 'unsustainable'
By Jeremy Cooke UK affairs correspondent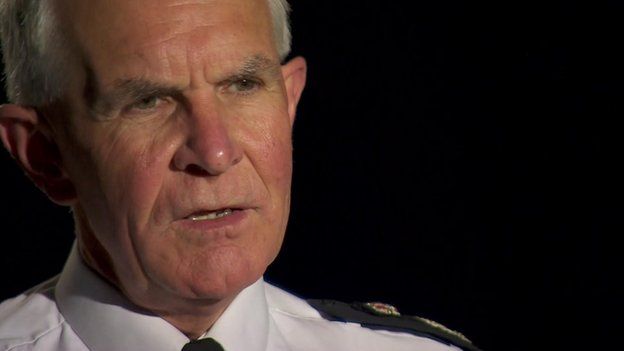 Tracing missing teenagers is better dealt with by social workers, says Sir Peter Fahy
Time spent tracing missing teenagers is an "unsustainable" burden for police, one of the UK's most senior chief constables has warned.
Sir Peter Fahy, of Greater Manchester Police (GMP), said other police work was compromised by thousands of calls better dealt with by social workers.
He said it cost the force £30m a year.
English, Scottish and Welsh police dealt with 306,000 missing people in 2012/13, according to the latest UK Missing Persons Bureau figures.
And each missing person call costs an average of £1,325, said researchers at Portsmouth University.
Many cases involve young people who repeatedly run away from care homes. Some go missing, and are then found and returned by police officers, hundreds of times.
Most of the work done by Greater Manchester Police's Protecting Vulnerable People team involves tracing missing teenagers
It is vital work, not least because of the strong correlation between youngsters who go missing, and those who fall victim to child sexual exploitation.
Sir Peter stressed the priority must be to protect children, but he questioned whether police officers were the best professionals to be dealing with what was a complex problem.
'Different approach'
"The public and politicians have made it clear that they don't want to see young people being put at risk in these situations because of the concern about what happened in places like Rochdale and Rotherham," he said.
Sir Peter added: "We need a different approach."
GMP's response to the problem has been to set up a special team of detectives, dedicated to tracking down and returning missing people.
Protecting Vulnerable People
BBC News was given exclusive access to the Protecting Vulnerable People team.
During three days with them, we found that most of their time, both at HQ and on the ground, was spent trying to find "Repeat Missing" young people.
One girl, a 15-year-old, was missing for the 49th time this year. Several detectives spent many hours searching for her in city centre hotels, on the streets and at addresses across the city.
Eventually she returned to the care home where she lives of her own accord, oblivious to the fact that her case had cost the police here an estimated £70,000 since January.
The problem is not limited to Manchester; it is a challenge for police forces across the UK.
Sir Peter's comments on what he called an "unsustainable" situation feed into the debate started by the head of the new Police Chiefs Council, Sara Thornton, who said that the public should no longer expect to see a police officer following crimes such as burglary, and encouraging a "conversation with the public" over priorities.
'Cancelled appointments'
Referring to the workload placed on police as they tracked down missing people, Sir Peter said: "Every single day, sergeants and inspectors have to make hard decisions about what they are going to do, and missing children will always be top of the priority list.
"That means there will be other calls that we can't attend to, where we try to deal with them on the phone and where, perhaps appointments get cancelled, where crimes are put off to be investigated on another day."
But central to his point is the suggestion that young, vulnerable people may be better dealt with by social workers, rather than police officers.
"When you have somebody who constantly goes missing, it is not really for me a police issue. It is really, absolutely, a social work issue," he said.
Police chiefs argue other work is comprised by missing person investigations
He added: "There are other professionals who are really better trained to deal with this. And that is really part of the discussion we have to have with other agencies."
'Last line of defence'
Some of those other agencies agree that early intervention by other professionals may be more beneficial for the young people concerned, and more cost-effective too.
Paul Maher, of the Children's Society, said: "Crisis intervention by the police is more costly. The early prevention that we do raises awareness. We can engage with young people so they can, at an early age, understand the risk that they are putting themselves in when they go running away."
However, Andrew Christie from the Association of Directors of Children's Services says it's important agencies work together.
"Young people who go missing have usually entered care as teenagers and have very complex needs and behaviours which we are trying to change. It requires the help of all agencies, including the police, to change these behaviours, and to recover the young people who have gone missing, sometimes several times.
"While we do recognise the additional burdens facing the police service, they do share a legal safeguarding duty and in return it needs to be recognised that our members are facing similar pressures."
A Department for Education spokesman said the government had placed a duty on councils to interview children who return from going missing within 72 hours.
"Work is being carried out to better understand councils' responses to safeguarding missing children and this will help inform future policy."
For now, many police forces find themselves, at times, the last and only line of defence in protecting vulnerable young runaways.
And for those at the sharp end, like PC Helen Boyle of GMP's Protecting Vulnerable People unit, there is no doubting the importance of the work they do.
"If we take our eye off the ball, the bottom line is that these children could be killed. It is as simple as that. They could die because they end up putting themselves in positions that they can't get out of," she said.

Guest

Guest





So here we have it confirmed that two of the largest Police Forces are spending over £70 Million pounds per annum on missing person's?
These large institutions are asking for it to become more of a "Social Worker Care policy" making it quite clear, that they wish to abdicate their responsibility to Society to "Prevent Crime" where abuse of children has happened, Rochdale, Rotherham and other areas around the UK,grooming scandal!!?
The Police have clearly failed these people and over 12600 people have been awarded compensation from the public purse,"Criminal Injuries Compensation Scheme" and 438 of these young people had sanctions put on the amount they were entitled to, due to possible offences of abuse of Alcohol and illegal drugs, which were probably sought as self medicating.
Now we see the Government pushing the agenda of spending on the NHS to include a new "Social Care policy"?
It is clear the bumbling idiots in West Minister do not understand the policy issues on what is happening within the UK and wish the problem away, "it's the Social Care workers who are failing us" or do they?
Remember who was in charge of the Social Care workers, the Councils, under control of the state,House of Commons, House of Lords?
Some of the people from that this club wished to lower the age of consensual sexual activity to the age of Four year olds,PIE?
It seems as the Modus Operandi of the child abuse has connections to children running away from situations at home or within society and when put into "institutional care"(a supposed safe environment) the perpetrators knew where their latest victims could be found?
Just take a look at where the Police had previously investigated child abuse and once again look where they are now looking,Jersey, London,Wales, Ireland, Scotland,Dublane,D-notice!
The UK government will not allow "Kincora Boys" home to be part of Lowell Goddards inquiry? Why National Security, MI5/6,Royalty?



Posts

: 2170


Reputation

: 862


Join date

: 2015-05-07



---
Permissions in this forum:
You
cannot
reply to topics in this forum