Can't get to the blog of Johanna which she strangely deleted not long before the German CW ;  but someone on twitter managed a link to the following
    I am looking for J's blog elsewhere as I am surprised to see a link working on twitter to any part of it......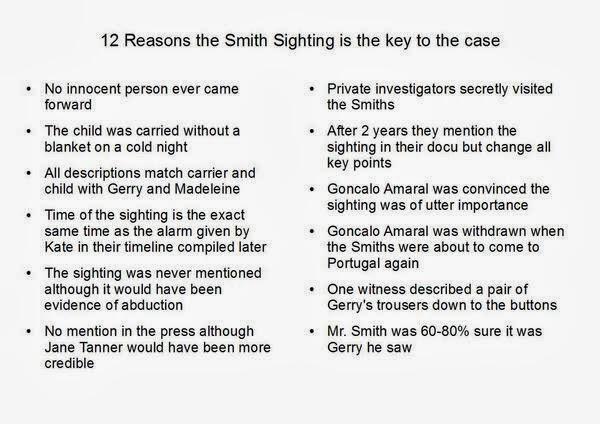 how strange, blog deleted before CW and now it's back.  If you search theory in our search box you should find it on the forum, if not I will post it here

____________________



             The great enemy of the truth is very often not the lie — deliberate,
contrived and dishonest — but the myth — persistent, persuasive and
unrealistic.
~John F. Kennedy




Posts

: 3942


Reputation

: 13


Join date

: 2011-09-11



''Metodo 3, a detective agency hired by the McCanns, produced two e-fits of the man in 2008 based on the Smiths' account.
''



Posts

: 1890


Reputation

: 469


Join date

: 2012-01-17



'I wonder why Operation Grange have relied on these efits  which surely cannot have used technology and software as sophisticated as that of Scotland Yard?'

Because they are untainted. It can't be suggested that they are somehow based on GM. Quite clever.



Posts

: 473


Reputation

: 51


Join date

: 2012-03-04






Posts

: 1890


Reputation

: 469


Join date

: 2012-01-17



---
Permissions in this forum:
You
cannot
reply to topics in this forum