Labour in a bit of bother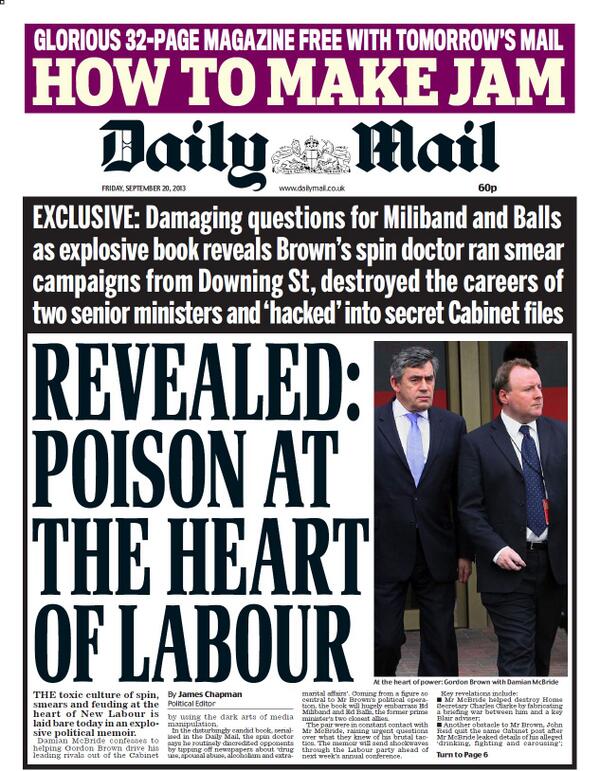 Nick Sutton ‏@suttonnick
57m
Here's a flavour of the Daily Mail's coverage of
@
DPMcBride
's memoirs
#
tomorrowspaperstoday
#
bbcpapers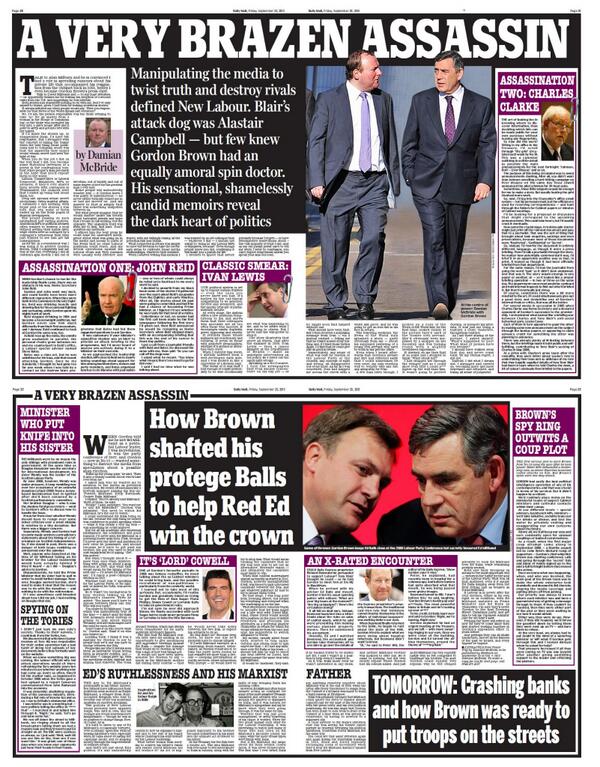 Guest

Guest





Surpise surprise!
 As if we didn't already know
That Balls is one sneaky snake....And a nasty NWO freak

____________________
Who pulled the strings?...THE SYMINGTONS..And the Scottish connections...Look no further if you dare



Posts

: 4151


Reputation

: 26


Join date

: 2011-07-22



Wasn't Clarence Tory Mitchell part of this outfit ?
Oh, dear ! ! Time for the sitting MP to make some hay whilst the sun shines.
http://www.independent.co.uk/news/uk/politics/the-mcpoison-papers-confessions-of-rogue-labour-spin-doctor-damian-mcbride-laid-bare-in-memoir-8827726.html
McPoison
_ another lovely word we might hijack.
http://www.theguardian.com/politics/2013/sep/20/gordon-brown-press-secretary-cruel-vindictive

____________________


Investigator




Posts

: 10170


Reputation

: 177


Join date

: 2010-12-06



Another one who's looking to make a bob out of OLD NEWS. Most were saying what a nasty lot of backstabbing vipers they were at the time and imo nothing in politics has or will change.



Posts

: 6185


Reputation

: 1845


Join date

: 2013-02-01



Anyone who keeps an eye on the right wing (but often subtle and amusing as well as appallingly rude) blog of Guido Fawkes has known about McPoison for years.



Posts

: 703


Reputation

: 55


Join date

: 2012-10-29



---
Permissions in this forum:
You
cannot
reply to topics in this forum