What's your opinion on the police officer who wrote the McLibel leaflet?
It was two environmental campaigners who handed out the famous 'McDonalds' leaflet that led to Britain's longest-running libel trial, now down in history as the 'McLibel' trial. But it seems that it was written, at least in part, by an undercover, serving police officer, Bob Lambert.
The two campaigners, Helen Steel and David Morris, did no more than hand out leaflets outside a McDonalds. At the time, they were students.
For that 'offence', they were handed a libel writ and eventually found guilty of libel and ordered to pay £40,000 damages. It is believed they never paid it.  
Not only did the offending leaflet lead to a long-running court case in England, Steel & Morris also brought a successful case in the European Court of Human Rights - one which ordered the British government to ensure that libel defendants were given Legal Aid, where necessary, to help them defend libel actions brought by the rich and wealthy and by large corporations.
In a new book to be released this weekend, it is demonstrated that
a serving police officer actually co-wrote the leaflet
that caused all the fuss:
http://www.bbc.co.uk/news/uk-23007742
McLibel leaflet 'co-written by undercover police officer'
Picture: McDonald's famously sued two green campaigners, Helen Steel and David Morris, over the leaflet
An undercover police officer posing as an environmental activist co-wrote the leaflet at the centre of the McLibel court case, the Guardian has reported.
A book by two Guardian journalists claims one of the authors of the so-called McLibel leaflet was former police officer Bob Lambert.
The libel case brought against two activists led to the longest running civil trial in English history.
Mr Lambert has yet to comment. The Met said investigations were ongoing.
The book about the undercover policing of protest by Paul Lewis and Rob Evans, to be published on Monday, claims that Mr Lambert co-wrote the six-page leaflet in 1986, while posing under the alias Bob Robinson.
Following its publication, McDonald's famously sued two green campaigners, Helen Steel and David Morris, leading to a three-year High Court case that cost the company millions.
As part of the now-disbanded Metropolitan Police special demonstration squad, Mr Lambert is said to have spent five years infiltrating the London Greenpeace group involved in the anti-McDonalds campaign.
'Lively, open group'
A former member of the group told the BBC's home affairs correspondent Tom Symonds he remembered Mr Lambert's involvement.
The source said: "There were meetings every week. Anyone could come and get involved. It was a lively kind of open group. It was a loose group.
"There was a handful of people, four or five that went off and wrote what became the fact sheets and Bob was one of those. I know that for a fact."
A woman reported to have been Mr Lambert's girlfriend at the time the leaflet was written told the BBC she remembered an odd conversation about McDonalds as the couple sat in a park.
She said: "We were talking about the McDonalds thing and he told me that he co-wrote the leaflet and nobody knew that. And for some reason he thought it was really funny.
"I remember thinking 'Why's that really funny?' and I couldn't understand why he was laughing about it.
"I know why he was laughing about it now."
She says she didn't see him write the leaflet but "he had piles of them in his flat".
The allegations follow a number of recent claims that undercover police working for the special demonstration squad assumed the identities of dead children and that some officers had inappropriate sexual relationships.
The home secretary has appointed Derbyshire's chief constable Mick Creedon to lead an investigation into undercover policing, known as Operation Herne.
Researcher




Posts

: 14903


Reputation

: 2996


Join date

: 2009-11-25


Age

: 70


Location

: Shropshire



Ideally I would like to vote for 2 and 3, but I don't think that would be allowed.



Posts

: 845


Reputation

: 4


Join date

: 2011-06-20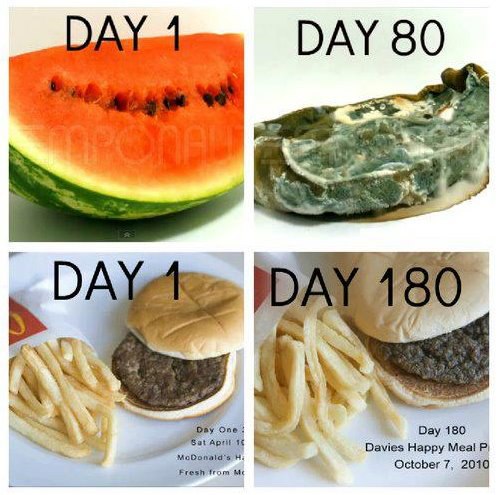 what makes McDonalds fries last so long without decomposing

____________________
Who pulled the strings?...THE SYMINGTONS..And the Scottish connections...Look no further if you dare



Posts

: 4151


Reputation

: 26


Join date

: 2011-07-22



---
Permissions in this forum:
You
cannot
reply to topics in this forum