Three year old Maddie
Justice denied by UK Government
Perverting Course of Justice
Retired murder DCI Colin Sutton: "I would also like to make the point that Operation Grange was so restricted from the start as to be destined to fail."

Assistant Commissioner Mark Rowley made public on national TV that Operation Grange is a complete fraud.

Ex-DCI Andy Redwood had a "revelation moment" on BBC's Crimewatch on 14th October 2013 when he announced that Operation Grange had eliminated the Tanner sighting - which opened up the 'window of opportunity', in accordance with their remit, to allow the fake abduction to happen.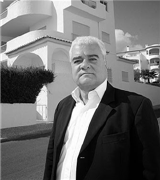 Despite "irrelevant behaviour" from blood and cadaver dogs in the McCann's apartment, on Kate McCann's clothes, and in the car they hired three weeks after Maddie disappeared, Ex-Chief Inspector, Ian Horrocks, said: "The thought that Kate and Gerry McCann had anything to do with the death of their daughter is frankly preposterous."

Ex-Deputy Chief Constable, Jim Gamble QPM, congratulated SKY reporter, Martin Brunt, on twitter for doorstepping Brenda Leyland on behalf of Gerry McCann.