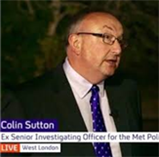 Retired murder DCI, Colin Sutton, refused to head up Operation Grange in 2011, because of its 'narrow focus' and, in the Daily Mail and the Sky Documentary, he accused DCI Andy Redwood, DCI Nicola Wall and Sir Bernard Hogan-Howe of 'Conspiracy to Pervert the Course of Justice', which carries a maximum life sentence. 'Misconduct in Public Office'.
Latest topics
»
A letter written by a CMOMM member to his MP and other organisations
by
Verdi
Today at 0:45
»
MANCHESTER ARENA ATTACK
by
liars a to e
Yesterday at 18:53
»
The split second that made up my mind
by
Yorkshirgel
Yesterday at 18:06
»
Esther McVey on Tatton short list for General Election
by
aquila
Yesterday at 17:50
»
"The Book"
by
sar
Yesterday at 17:42
»
Tony Blair-David Cameron,care to step forward in praise of Arab spring?
by
willowthewisp
Yesterday at 13:45
»
Donald Trump& 1982 Comic character,Max Headroom,Golf?
by
BlueBag
Yesterday at 13:03
»
"Maddie Hidden in Underwater Caves at Burgau" - Paulo Pereira Cristovao >> Theory rubbished by The Stars ace reporter, Michael Havis ' 'Star', 22 May 2017
by
Nina
Yesterday at 12:01
»
* GENERAL ELECTION, Thursday 8 JUNE 2017 * How will you vote? - POLL added
by
BlueBag
Yesterday at 7:38
»
Missing People
by
sharonl
23.05.17 22:32
»
Palmer and Harvey become 'MIssing People' supporters - the Edward Smethurst & McCann connection
by
Tony Bennett
23.05.17 22:04
»
Dementia Tax,Strong and stable Policies,I Thought I'd paid that Tax Years ago?
by
Nina
23.05.17 21:35
»
Twitter (News and important information only please)
by
Tony Bennett
23.05.17 21:20
»
Risk and reward - The very high stakes in the Madeleine McCann cover-up
by
aquila
23.05.17 20:26
»
Michael Barrymore demands £2.5 million compensation for 'wrongful arrest' re Stuart Lubbock death - but Essex Police only offer £1 (Daily Mail & Daily Mirror, 21 Dec 2016)
by
plebgate
23.05.17 17:43
»
The Murder of Daniel Morgan
by
willowthewisp
23.05.17 13:46
»
List of people standing in the way of justice for Madeleine Beth McCann, aged 3
by
Tony Bennett
22.05.17 23:41
»
Colin Sutton: Met only interested in proving McCann parents innocent
by
Verdi
22.05.17 21:48
»
Hobs' theory: What I believe may have happened to Madeleine McCann
by
dartinghero
22.05.17 17:41
»
Pat Brown: An incredible short film which shows how the parent of a missing child feels
by
sandancer
22.05.17 17:40
»
Boll*cks from Horrocks?
by
Irene 2
22.05.17 14:18
»
Gerry's slip is showing...
by
Verdi
22.05.17 13:31
»
Another one - Dentist charged, but no body - YET
by
ChippyM
22.05.17 11:20
»
You do realise that a current SERVING Conservative politician was literally a MEMBER of the IRA, right?
by
Verdi
21.05.17 23:52
»
VIDEO: Madeleine 10 years on: ANOTHER 48 QUESTIONS (and more) that need to be answered!
by
HiDeHo
21.05.17 14:22
»
Diário de Notícias - FORMER GENERAL PROSECUTOR -CASE ARCHIVAL DUE TO LACK OF SUFFICIENT EVIDENCE WAS MARKING
by
Irene 2
21.05.17 11:43
»
Get the Danny Collins book for just £2 - Daily Express
by
aquila
21.05.17 10:54
»
Madeleine Fund Trademark Renewal
by
Hobs
21.05.17 1:21
»
Theresa May, the police and the abysmal truth – an open letter (pt 1)
by
Verdi
21.05.17 0:02
»
IPSO complaint written by a CMOMM member
by
Verdi
20.05.17 21:19
Retired murder DCI Colin Sutton: "I would also like to make the point that Operation Grange was so restricted from the start as to be destined to fail."

Assistant Commissioner Mark Rowley made public on national TV that Operation Grange is a complete fraud.

Ex-DCI Andy Redwood had a "revelation moment" on BBC's Crimewatch on 14th October 2013 when he announced that Operation Grange had eliminated the Tanner sighting - which opened up the 'window of opportunity', in accordance with their remit, to allow the fake abduction to happen.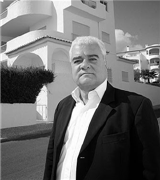 Despite "irrelevant behaviour" from blood and cadaver dogs in the McCann's apartment, on Kate McCann's clothes, and in the car they hired three weeks after Maddie disappeared, Ex-Chief Inspector, Ian Horrocks, said: "The thought that Kate and Gerry McCann had anything to do with the death of their daughter is frankly preposterous."

Ex-Deputy Chief Constable, Jim Gamble QPM, congratulated SKY reporter, Martin Brunt, on twitter for doorstepping Brenda Leyland on behalf of Prime Suspect Gerry McCann. She was found dead in a Leicester Hotel room. Brenda Leyland paid the price. She paid with her life.