https://www.telegraph.co.uk/news/2021/05/12/serving-police-officer-tied-organised-crime-used-patrol-car/
Serving police officer tied to organised crime used patrol car to rob rival gangsters




Serving police officer tied to organised crime used patrol car to rob rival gangsters Met Police officer Kashif Mahmood, aided by a Romanian gangster, stole £850,000 in drug money from a group of ...




www.telegraph.co.uk
Serving police officer tied to organised crime used patrol car to rob rival gangsters
Met Police officer Kashif Mahmood, aided by a Romanian gangster, stole £850,000 in drug money from a group of cash couriers in east London
By
Martin Evans,
CRIME CORRESPONDENT
12 May 2021 • 7:18pm
A corrupt police officer who was working for an organised crime group used his uniform and patrol car to carry out fake stops on gangsters and confiscate hundreds of thousands of pounds, a court has heard.
Pc Kashif Mahmood, who worked for the Metropolitan Police, regularly jetted off to Dubai and also bought luxury watches with the proceeds of activities.
On one occasion, accompanied by a Romanian gangster, the 31-year-old stole £850,000 in drug money from a group of criminals in east London. 
He was caught when investigators in France
managed to crack the Encrochat encrypted phone platform
that was
used by criminals to communicate with one another
.
Mahmood admitted misconduct by using police information technology systems, vehicles, uniform and powers to facilitate the commission of criminal offences by himself and others.
He is appearing for sentencing at Southwark Crown Court alongside Ilford-based gangsters, twins Shabaz Khan, 32, and Shazad Khan, 32, and their older brother, Moshin Khan, 35, who have admitted supplying class A drugs and conspiracy to acquire criminal property.
Peter Ratliff, prosecuting, said: "Kashif Mahmood was at the heart of the most audacious aspect of the organised crime group's criminal conduct, the conspiracy to acquire criminal property.
"It was this aspect of the criminality which led to their downfall. As and when required by the organised crime group, Kashif Mahmood would take marked and unmarked police vehicles, and, dressed in his police uniform, travel to locations where the organised crime group were engaged in or aware of the transfer of significant quantities of criminal cash, which was either to be laundered or reflected payment for wholesale quantities of drugs.
"Mahmood would then endeavour to seize this, under the pretence of the lawful exercise of his powers as a police officer."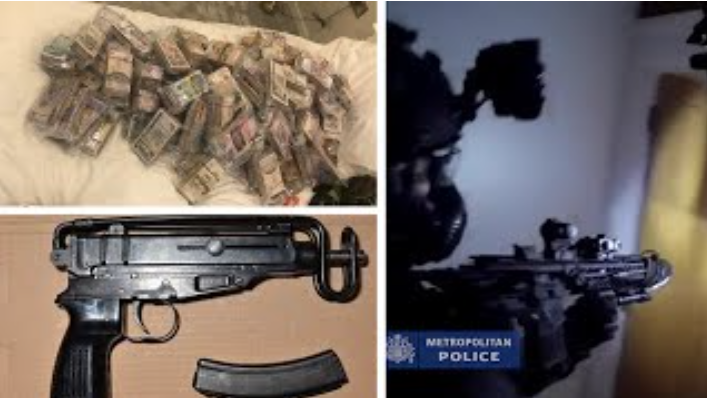 ----------------------------------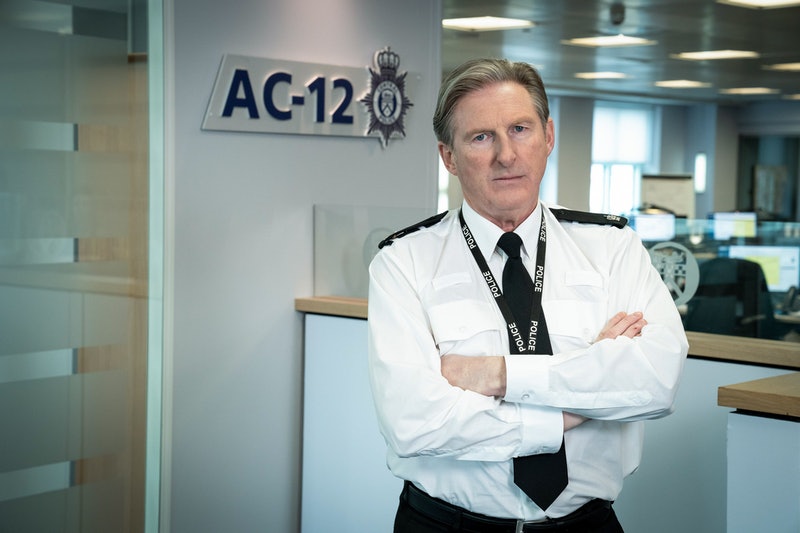 ____________________
PeterMac's FREE e-book
Gonçalo Amaral: The truth of the lie
NEW CMOMM & MMRG Blog
CaKeLoveR likes this post
Is there a real life Ted Hastings in any police 'force' these days?

CaKeLoveR




Posts

: 1416


Activity

: 1761


Likes received

: 345


Join date

: 2018-09-19



Jill Havern likes this post
____________________
PeterMac's FREE e-book
Gonçalo Amaral: The truth of the lie
NEW CMOMM & MMRG Blog
I certainly do, that is a fabulous cake. Do you have the recipe?

CaKeLoveR




Posts

: 1416


Activity

: 1761


Likes received

: 345


Join date

: 2018-09-19



---
Permissions in this forum:
You
cannot
reply to topics in this forum