CLICK HERE: https://jillhavern.forumotion.net/portal
Or here
for Today's Active Topics:
https://jillhavern.forumotion.net/search?search_id=activetopics
With the overwhelming use of mobile phones, there may be many people having difficulty accessing and using the forum.
Jill has done an amazing job of tweaking the forum to make it more user friendly, but much of it is not easily accessible on mobiles
We would welcome any suggestions to enable an easy use of the forum on a mobile, as well any difficulties anyone is having.
I have suggested the portal as being a main page for mobiles.  Do you agree?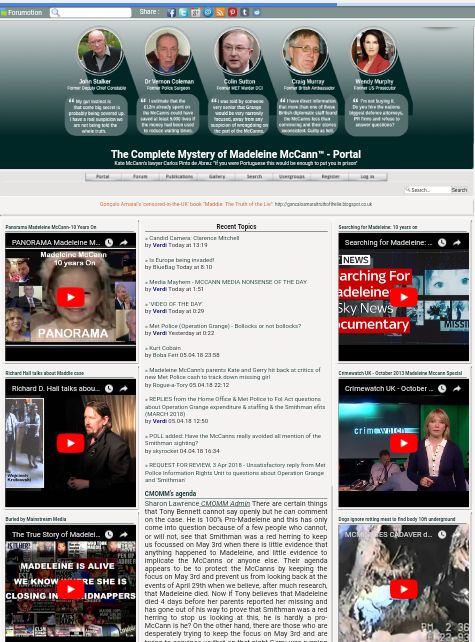 The recent topics text should be easily viewable once its enlarged on the page.
CMOMM has more than 60 categories where you will find a wealth of research/analysis/reference and discussion, here's what else you will find on this forum:
---
Permissions in this forum:
You
cannot
reply to topics in this forum