Page 2 of 2 •
1, 2
Surely this investigation was doomed from the start by having a limited remit? I would suggest to the Prime Minister that they start again with an unlimited remit.

The following are all British and were all involved in those dodgy investigations: Brian Kennedy, Gary Hagland, Henri Exton, Dave Edgar, Arthur Cowley. Kennedy should be asked about why he appointed Metodo 3 and kept using them after the 'Maddie home by Christmas' fiasco. And why he created the bogus company ALPHAIG. Gary Hagland was an insider, an expert in money laundering for goodness sakes, working from Kennedy's house in Knutsford. He must know the internal secrets of the investigation. Dave Edgar is obviously dodgy because he said that Tannerman might be female. Arthur Cowley said he would take the McCann secrets to his grave. Henri Exton produced those two dodgy efits about which there are so many questions. There should be a new investigation and their first 5 lines of enquiry should be to interview the above five under caution of perverting the course of justice and extracting from them the truth about what they were all really up to.     

Plus there are so many questions about the Find Madeleine Fund that the police should seize its bank accounts and 'follow the money'.

____________________
Dead fish flow with the current 



Posts

: 42


Reputation

: 39


Join date

: 2015-09-01



Has Operation Hydrant ever been discussed on this Forum?



Posts

: 3731


Reputation

: 853


Join date

: 2012-11-10



@sallypelt

wrote:Has Operation Hydrant ever been discussed on this Forum?
@ sallypelt       
A very good question, though somewhat off topic for this thread, I fear.
Funnily enough, only a few days ago one of Les Balkwell's contacts spoke to me about Simon Bailey, Chief Constable of Norfolk Police, who heads up Operation Hydrant. The person raised questions as to Mr Bailey's impartiality and suitability for his job, which involves a kind of supremo, umbrella role over all the various child sexual abuse operations going on at the moment. In other words, it is a
very
powerful position. 
If you look at this article in the Guardian from 2014, you'll probably see why some people are concerned:
========================
Top police officer: many viewing child abuse images should be treated on NHS
Norfolk chief constable Simon Bailey believes thousands on police database 'pose no threat' and don't belong in prison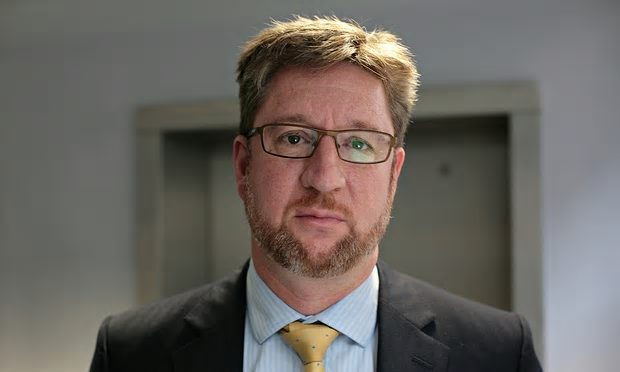 Norfolk chief constable Simon Bailey, also the Association of Chief Police Officers' lead on child protection and abuse investigations. Photograph: Martin Godwin
Randeep Ramesh
, social affairs editor
Friday 5 December 2014 06.00 GMT  
Thousands who view child abuse images online should be
treated as patients by the
NHS
rather than sent to prison because they pose no threat to children, says one of Britain's leading police officers.
In an interview with the
Guardian
, Simon Bailey, chief constable of
Norfolk
police and the Association of Chief Police Officers'
(Acpo) lead on child protection and abuse investigations, said that while police had a database of 50,000 people who regularly viewed indecent images of children, research suggested not all were an immediate threat.
"What academic research would say is between 16% and 50% of those people who have viewed indecent images of children are then likely to be 'contact abusers' [of children]. That can be as high as 25,000 or as low as 8,000. [This group] poses a threat," he said. However, the remaining group of child sex offenders – who are committing a crime by viewing the material online – are "non-contact abusers" who Bailey says do not "need to come into the criminal justice system in terms of being put forward before a court". 
Alternative solution
He added: "We have to think about an alternative solution. [We] need to engage with service providers from mental health and the health service to
work with us to say these people need help."The new approach provoked a debate among child protection experts and health professionals over whether the police were in effect decriminalising child sex offences at a time when online abuse appears to be increasing.
David Cameron will call next week for further controls over child abuse images. There are thought to be more than 100m of them in circulation on the web, up from 7,000 in 1990.
Admitting the new strategy appeared "a very unpalatable response from a senior police officer," Bailey said the decision to give priority to active paedophiles rather than browsers of images that include the rape and torture of children was "based on realism ... it is based upon the fact there will be a significant number of those people who will simply not go on to contact abuse."
This week a doctor, Myles Bradbury, was jailed for 22 years for "grotesque" abuse of 18 vulnerable children in his care.
Police
in Canada had told their British counterparts he was buying indecent images of children on the internet, but UK investigators failed to act for 14 months, classifying him as low risk.
The new strategy, which is being implemented by police forces and Ceop,
the child exploitation and online protection command of the National
Crime
Agency, is a
reversal of official thinking which has until now been that "anyone who possesses [images] poses a risk of committing contact sexual offences against children".
Some have welcomed the shift. Jackie Craissati, fellow of the British Psychological Society and clinical and forensic director at an NHS trust, told the
Guardian
her reading of recent studies
suggests 25% to 33% of web users of child abuse imagery should be "worried about". She said: "A much larger group have nothing to suggest they are unconnected sex offenders."
Craissati welcomed the move to seek help from mental health specialists, but warned it would not be easy to get the NHS to engage with child sex offenders.
"First, if they had children, social services would have something to say about whether their kids could stay with them.
Second, we are a long way off the NHS being comfortable about saying it is the health service's job to treat these people. Third, the therapy is only effective for serious deviance. If you aren't a problem then it does not work."
Others were sharply critical. Jim Gamble, a former head of Ceop and now safeguarding chair for City of London and Hackney, said there had always been an academic debate about what proportion of men who download explicit sexual images of children also molest them.
He said it was conclusively answered by a 2008 US study of convicted web child sex abuse offenders which revealed
85% had admitted when taking lie detector tests that they had committed previously unacknowledged acts of sexual abuse against children, including rape.
"This is a gimmick by the police. It's a nonsense.
[Paedophiles] are manipulative and lie. They try to convince everyone else they are normal.But they are not. They are upstairs in their bedrooms looking at pictures of child rape. The youngest child in these images I saw when I ran Ceop had an umbilical cord. I would ask these academics who think people who are viewing this stuff are OK if they would let these guys babysit their daughter or grandchildren."Bailey rebutted the idea that the police had "gone soft" on child sex crime
, pointing out that in the 12 months since October last year 715 people had been arrested for possession of indecent images – the largest single haul in Ceop history.
Last year fewer than 200 people were arrested.He said: "We are at the beginning of a journey.
That is why [Ceop boss] Johnny Gwynn and I are driving this agenda and starting to tackle the threat posed. The figures bear it out."
==================
So, a year after the
Guardian
published this interview with Chief Constable Simon Bailey, guess who was appointed by the government to head up Operation Hydrant?!
ETA:
   I don't think this has been discussed on the forum. I will see if I can transfer this post to the 'News - Have Your Say' section and open an Operation Hydrant thread there.
ETA2:
And to bring this back swiftly on topic, although no British police officer could compel Julian Peribanez to be interviewed in caution, judging by what we read in Chapter 13 of his book, on this forum, about the dark and corrupt dealings of Metodo 3 and its boss Francisco Marco, I think we should inform the Prime Minister that he might well hold vital information about how genuine their search for Madeleine really was.
Researcher




Posts

: 14939


Reputation

: 3019


Join date

: 2009-11-25


Age

: 70


Location

: Shropshire



Page 2 of 2 •
1, 2
---
Permissions in this forum:
You
can
reply to topics in this forum