Page 2 of 2 •
1, 2
@jeanmonroe

wrote:

@plebgate

wrote:He has never claimed "they killed".

Even if it is argued that he said sedatives MIGHT have been involved, he could only then say she MIGHT have died as a result.   So not a categorical statement as suggested by that headline at all imo.

And that's 'WHY' the 'Indy' CHANGED it's 'headline'

They have 'no money' to pay for EH's 'libel'!

For 'libel'.. it was!

She's still in 'trouble' though, this time........ from the McCan'ts!

She mentions 'Madeleine's death'

Nobody is going to 'donate' to their private limited company 'fund' to 'search/hunt' for a 'dead' Madeleine!

Didn't they 'sue' GA for 'hampering/harming/hindering' the 'search' for a LIVE Madeleine, by his 'suggesting' Madeleine was 'dead' albeit, accidentally?
They tried to blame Goncalo Amaral for a 'tidal wave' of distrust and negativity, when most people including myself, neither trusted nor believed them from the first time we set eyes on them, which was 4th May 2007.
It wasn't Goncalo Amaral or his book that turned public opinion against them many months later, it was the McCanns themselves from the get go!



Posts

: 2770


Reputation

: 1619


Join date

: 2009-12-07



Just asking:

Does anyone here 'think' that the McCan'ts, will 'turn' their 'ire', four square, against Ex IO DCI Redwood, IO Nicola Wall, at the MET'S OG?

"negligent, incompetent, etc.," with 'regards' to possible 'leads', The Portuguese 3, Smellyman, Smithman, Andy's Crecheman.

Just asking.

Well, it's gotta be 'someone elses fault', that Madeleine hasn't been 'found', innit?
------------------------------------------------------
GERRY MCCANN IN LISBON "There's no evidence that Madeleine is dead and there's no evidence to implicate us in her death".



Posts

: 5818


Reputation

: 1665


Join date

: 2013-02-07



I would risk a £100 quid that wont happen JeanM.



Posts

: 6199


Reputation

: 1852


Join date

: 2013-02-01



If I may return to the use of Calpol, this is not a sedative, but a pain killer. The active ingredient is Paracetamol. It may help a child to sleep who has been in discomfort, of course. If a pair of doctors were in the habit of giving it to their children regularly, without very good reason, then that is shocking in itself, as paracetamol is well known to cause liver problems if over used.



Posts

: 392


Reputation

: 432


Join date

: 2016-03-01



Calpol Night contained a sedative.  And this topic has been done to death.
As far as I am concerned, if Goncalo Amaral said it was Calpol, then Calpol it was.   He got to be an Inspector after a long career busting drugs gangs, so he knows what he is talking about, and I think that should be respected.
____________________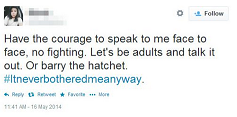 Posts

: 187


Reputation

: 256


Join date

: 2016-05-08



Yep.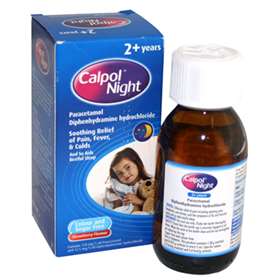 IMPORTANT: Despite the title of this product, the new requirement by the MHRA has restricted an ingredient in this formula and should from now on, NOT be given to children under 6 years of age. (March 2009)



Posts

: 4605


Reputation

: 2408


Join date

: 2014-06-06



I think the formulation of Calpol has been changed over the years, and that it did have ingredients which acted as a sedative at one time.



Posts

: 845


Reputation

: 4


Join date

: 2011-06-20



The McCan'ts are so 'boring' they'd have me 'asleep' in a 'second'!



Posts

: 5818


Reputation

: 1665


Join date

: 2013-02-07



Page 2 of 2 •
1, 2
---
Permissions in this forum:
You
cannot
reply to topics in this forum