Phil Morgan
Who is this man, and what could he mean to the case?
We have five solid facts:
 - Phil Morgan
owned
W22D, a Waterside apartment close to the church
 - Phil Morgan arrived on April 30th, alone
 - Phil Morgan left on May 3rd (time unknown)
 - Phil Morgan owned the key to at least one apartment in the OC complex
 - Phil Morgan arrived at the same time as the Mackenzie family. A compartment of which was Graham Mackenzie, the same Graham who reported seeing Gerry at 2300 on the phone 'absolutely distraught telling the person receiving the call that he feared 'she (Madeleine McCann) had been taken by paedophiles'.'  The same Mackenzie family that dined near the McCanns at the Tapas on the 1st, seemingly had their surname erased from the Tapas record on the 2nd, and claimed to have gotten takeaway on the 3rd (though their record in documentation, like Raj Balu's, is invisible).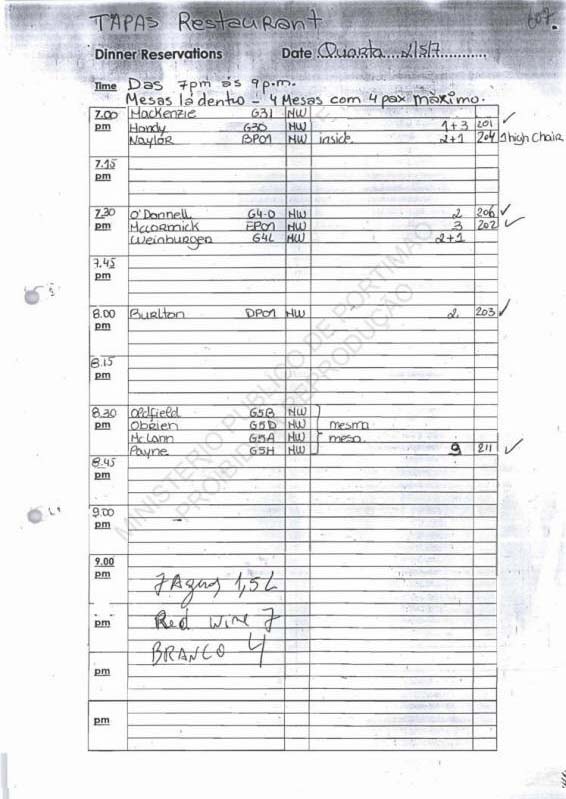 Corrected?
Phil Morgan could be a key player in this whole case, but it is very hard to find any information on him. Did he own other properties? Could he have owned 5J as well? Could Madeleine's body have been in his Waterside apartment at any point?
There is a Phil Morgan who is a utterly disgusting and currently behind bars.
And another.
And another?!
For balance, there's also a successful barrister with the same name.
I can't say any of these are the same Phil Morgan because I literally can't find anything about him. I can say I hope I never meet a Phil Morgan. But it is inescapable that his arrival and departure are extremely suspicious.
There was also an older couple in PDL at the time who owned 'Casa da Aventura' and shared the surname Morgan. It was they who reported the 'orphanage charity collections'. Rex Morgan also reported seeing an exposed manhole cover at the Baptista junction, expressing some time later his concern that Madeleine could've fallen in there (no doubt a precursor to sewer myths). Sharing a surname does not empirically imply that Phil Morgan is related to this couple, but the proximity and respective ownership of property in the same vicinity makes it a question worth asking.
One wonders if this Phil Morgan was perhaps on the same list as the first three sad excuses for human beings. I've always felt that it'd just take us seeing those names to sew this up.
I've also noticed a number of people arrived on the 29th and left on the brink:
Stephen Alan Cronin - 29th-3rd, Waterside apartment (W13), Thomas Cook, two people.
Ian Wilson - 29th-4th, FP11, Jonathan Markson, two people.
David Sidney Plane - 28th-3rd, S709, Thomas Cook, two people.
Stuart Alan Plumbey - 28th-3rd, C5K, Thomas Cook, two people.
These names may or may not need 'diligences'. It is interesting each booking was 2 people, and for 3-4 days, in the exact span of days which Maddy's body was obfuscated. All those bookings were male, it's not discernable who their travel companions were (but I'll be a farthing they had a different surname)
What attracted these people to the OC specifically on these key days?
I don't have a solid conclusion here yet, but PM 30 03 seems very significant. I couldn't find a sou about him on the forum or elsewhere. Anyone?

Guest

Guest





Never heard of him in this case, but the info you have uncovered warrants further 'checking' as for the utterly disgusting first PM...( just read the news report from the link) only 10 months jail time and a ten year sexual order thingy!?!? He also is a father of 3!!! :bad: The next pair of perverts are also in their mid forties, family men... One jailed for life (after2013) and the other put on the sex offenders register!



As for all those males arriving and leaving the Ocean Club for their short "holiday" ...Is it coincidental timing? 

More to this than meets the eye imho.

MayMuse




Posts

: 2033


Activity

: 3472


Likes received

: 1413


Join date

: 2016-04-15



Waterside apartment 22D...Close to the beach?

MayMuse




Posts

: 2033


Activity

: 3472


Likes received

: 1413


Join date

: 2016-04-15



April 28th,

Where did the sheet showing 'McKenzie' on the Tapas bookings come from please?

Doug D




Posts

: 3387


Activity

: 4857


Likes received

: 1216


Join date

: 2013-12-03



@Doug D

wrote:April 28th,

Where did the sheet showing 'McKenzie' on the Tapas bookings come from please?
I probably should've made a new thread for that but wanted to present as much information as I could in highlighting them. The photo with their name added was made by me in Photoshop in about 2 minutes (why I wrote 'corrected?' next to it). A name has clearly been erased for reasons unknown, and the traces of the name left
seem
to fit with the name Mackenzie.
Apologies if this was in the wrong section.
@MayMuse
Yes, W22D is all but on the beach. You can zoom around it with Google Streetview. It's right by the church too.
ETA image (again my edit, to show location):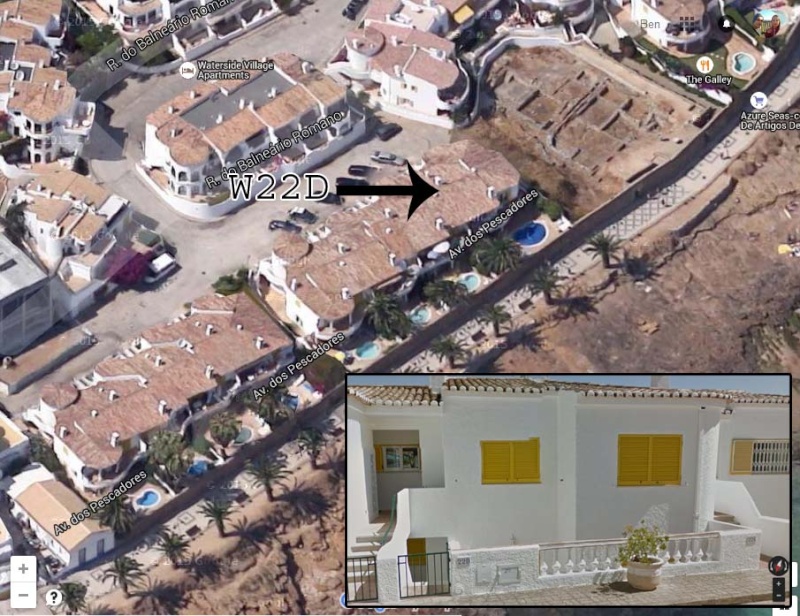 Early on there were reports in the media that the original sniffer dogs had taken a route towards the Baptista car park:
I'm speculating here, but it's hard for me not to notice that this route, not confirmed in the PJ files, is one turn away from what Rex Morgan reported, which would've looked like this (my edit):
Again it's speculation and hard to confirm with the lack of information, but would Rex have any reason to join the misdirection train?
ETA
#2
- I should just reaffirm that these dog routes (the accepted one ending in the car park opposite the Tapas entrance) were taken (or supposedly taken in the Baptista case) searching for Madeleine's scent, not cadaverine/blood. So the inferrence is that she should be alive (or not long dead) for these dogs to have her scent.
Aside from NZ wine we have (to my knowledge) no link to Baptista on the 3rd. Could there be a reason we weren't meant to look in the Baptista car park direction? There is a long, long precedent in this case of cover stories being put in for all and sundry, often in advance. We unfortunately seem to only have the 2008 statements, no way to ascertain what they told the PJ at the time officially.

Guest

Guest





Another (hopefully!) useful map I just cobbled together:
It's interesting that W22D forms an almost perfect triangle with the manhole/Smith 'sighting', it's literally equidistant. The symmetry is obviously just coincidence but that they both point in different directions, and it is slap-bang in the middle of them, is perhaps meaningful (speculating).

Guest

Guest





With thanks to a pm (not sure if they wish to remain anonymous) I've been given the following links and I am fairly sure this is the same Phil Morgan given his ownership of Portuguese properties:

1

2

So I now know his full name is almost certainly Phillip William John Morgan, likely this man. Will continue to research.

Guest

Guest





---
Permissions in this forum:
You
cannot
reply to topics in this forum