Having read about Henri Exton's history, are you inclined to believe all of what Exton says about the Smithman e-fits?
HENRI EXTON
A couple of new bits of information have to come light about Henri Exton.
For any members or guests asking:  'Henri Who?', Henri Exton is the former top MI5 spy whose main claim to fame is that he drew up the two controversial 'Smithman' e-fits…
…which DCI Andy Redwood, former Met Police Officer running Operation Grange, said on 14 October 2013 on BBC Crimewatch was 'the centre of our focus'.   vitally significant Or to put it in layman's terms instead of 'Grange-speak', it was their 'No. 1 Suspect' for the crime the Met Police are investigating. Namely the abduction of Madeleine McCann.       
And he is still the Ni. 1 suspect, as their answer to a recent FoI Act request confirmed.
So, before coming to the new things we know today about Henri Exton that we didn't know yesterday…
What do we already know about Henri Exton?
1 He was born in 1951.
2 We know that he formerly worked for Manchester Police and then MI5.
3 We know that he reached the positon in the organisation of 'Head of Covert Intelligence', one of MI5's top jobs.
4 In that position, he would inevitably have had access to a mass of top secret information held by MI5 about a range of significant individuals.
5 In the early 2000's (aka 'the noughties') Exton was arrested after shoplifting duty free perfume from a shop in Manchester Airport.
6 He admitted the offence and was given an official caution i.e. it was recorded as a criminal offence.
7 He was then sacked by MI5.
8 The first we ever heard about him and his involvement in the Madeleine McCann case was when the Evening Standard, in August 2009, published a sensational article by Mark Hollingsworth in which it was revealed that a corrupt fraudster, Kevin Halligen, had been taken on by the McCanns and the other Directors of the Find Madeleine Fund, ostensibly to 'look for Madeleine'. He had been paid over £500,000 for about 4 months' work, had achieved nothing, and had spent much of the money living the high life in Britain, the U.S. and Italy with his girlfriend Shirin Trachiotis.
9 Exton was picked by Halligen and the McCann Team to work alongside Halligen.
10 This the extract from Hollingsworth's article which informed us all about Exton (and Halligen). [NOTE: I do not necessarily accept every word of this as 'gospel':
QUOTE
"By April 2008, nearing the first anniversary of [Madeleine's] disappearance, Kennedy and the McCanns were desperate. And so when Henri Exton, a former undercover police officer who worked on M15 operations, and Kevin Halligen, a smooth-talking Irishman who claimed to have worked for covert British government intelligence agency GCHQ, walked through the door, their timing was perfect. Their sales pitch was classic James Bond spook-talk: everything had to be 'top secret' and 'on a need to know basis'. The operation would involve 24-hour alert systems, undercover units, satellite imagery and round-the-clock surveillance teams that would fly in at short notice. This sounded very exciting but, as one source close to the investigation told the Evening Standard, it was also very expensive and ultimately unsuccessful….

"…Kennedy was impressed by the license-to-spy presentation and Exton and Halligen were hired for a fee of £100,000 per month plus expenses. Ostensibly, the contract was with Halligen's UK security company, Red Defence International Ltd, and an office was set up in Jermyn Street, in St James's. Only a tiny group of employees did the painstaking investigative work of dealing with thousands of emails and phone calls. Instead, resources were channelled into undercover operations in paedophile rings and among gypsies throughout Europe, encouraged by Kennedy. A five-man surveillance team was dispatched in Portugal, overseen by the experienced Exton, for six weeks.

"Born in Belgium in 1951, Exton had been a highly effective undercover officer for the Manchester police. A maverick and dynamic figure, he successfully infiltrated gangs of football hooligans in the 1980's. While not popular among his colleagues, in 1991 he was seconded to work on MI5 undercover operations against drug dealers, gangsters and terrorists, and was later awarded the Queen's Police Medal for 'outstanding bravery'. By all accounts, the charismatic Exton was a dedicated officer. But in November 2002, the stress appeared to have overcome his judgment when he was arrested for shoplifting.

"While working on an MI5 surveillance operation, Exton was caught leaving a tax-free shopping area at Manchester airport with a bottle of perfume he had not paid for. The police were called and he was given the option of the offence being dealt with under caution or to face prosecution. He chose a police caution and so in effect admitted his guilt. Exton was sacked, but was furious about the way he had been treated and threatened to sue MI5. He later set up his own consulting company and moved to Bury in Lancashire.

While Exton, however flawed, was the genuine article as an investigator, Halligen was a very different character...".
UNQUOTE
11 Exton reacted swiftly to the publication of this article.  
12 He visited top London Solicitors, Bindmans, and threatened all those who had published the Hollingsworth article, not only the Evening Standard but also The Madeleine Foundation, Paulo Reis and Joana Morais, with severe legal action if they did not remove his name from their websites. The article cited a government 'D' notice which, in general terms, prohibits the print and TV media from reporting the names of those employed or formerly employed by the state security services. 
13 Paulo Reis's response included these words:
"In your message, you refer that publication of the information describing your client, Mr. Henri Exton, as having been employed by the Security Services is "prohibited in the UK by Standing DA Notice 5" and demand that the information is removed from my blog.
May I remind you that:
A I'm not a British citizen;
B I don't live in the UK;
C I published nothing in the UK media;
D I don't use a UK Internet Service Provider, and
E My blog is not hosted by a UK company.
Also, please pay attention to the fact that DA Notices issued by a British joint government/media body are not applicable in the territory of
Macao Special Administrative Region of the People's Republic of China
, where I live…"
14 Most important of all in the as-yet-unsolved mystery of the disappearance of Madeleine McCann, sometime during his employment by the McCanns, he and the McCanns agree that he drew up the two e-fits shown above.
15 It is claimed by Henri Exton, by the McCanns and the Directors of the Find Madeleine Fund, by the Metropolitan Police and the BBC – and now confirmed by two separate FoI Act responses, that these two e-fits were drawn up by two members of the Smith family, over a year after they saw him for a few seconds in the dark and all said that they would never be able to identify him if they saw him again.
16 For reasons that I and others have set out here on this form, there is grave doubt as to whether those two e-fits, which all agree were drawn up by Exton, were produced on the basis of recollections of their faces by the Smiths – or on some other wholly different basis and were not drawn up by the Smiths at all.
17 Within days of the Hollingsworth article, which caused the entire McCann Team severe embarrassment, the Daily Mail announced that Halligen and Exton had been sacked. Here is an extract from their article, which is no longer available online:
"Madeleine fund in chaos as private eyes are axed after draining £500,000 Daily Mail [no longer available online]
Among the main players working on the McCann contract were Mr Halligen and Henri Exton, 57, who headed the Greater Manchester Police undercover unit until 1993. He then worked for the Government before moving into the private sector.

One day after a crisis meeting last week with the Madeleine Fund administrators, Mr Halligen resigned as a director of Red Defence International.

Mr Exton, of Bury, Lancashire, has the Queen's Police Medal and an OBE. During the Seventies and Eighties his work included uncovering organised crime rings and recruiting supergrasses.

He also infiltrated football gangs, at one stage becoming a leader of the Young Guvnors, who followed Manchester City, and was forced to take part in organised incidents to preserve his cover…"
18 Nothing more was heard of Exton until an article published in the Sunday Times on Sunday 27 October – less than two weeks after the controverdisala BBC Crimewatch McCann Special – sensationally claimed that the McCanns has deliberately suppressed the two e-fits for over 5 years. That story is widely reproduced on McCann-sceptic websites. Exton claimed that the e-fits he produced were part of his final report to the McCanns on 'Operation Omega' on 17 November 2008.
19 The McCanns, however, successfully sued for libel against the Sunday Times for running this story, winning a settlement of
£
55,000 plus costs. It is not known if the McCanns kept the cash or paid it into the Find Madeleine Fund. The McCanns claimed, in a curious turn of phrase, that they had shared the two e-fits with both Leicestershire Police and Portuguese Police 'by October 2009', adding that they had shared the two e-fits with Operation Grange soon after it was set up.
20 We next heard about Henri Exton when he appeared several times in a film transmitted on 4 June 2014 titled:  "The McCann and the Conman", LINK:  http://www.channel5.com/shows/the-man-who-conned-the-mccanns/episodes/the-man-who-conned-the-mccanns  Exton appears on this documentary in outline, his face not shown, styled on screen as
"Henri Exton O.B.E. - Ex-Head Undercover Operations  MI5". He appears on the film, for example, at 19 mins 30 seconds and again at 28 mins 30 seconds. The programme portrayed Kevin Halligen as a liar, conman and fraud but by contrast presented Exton as a genuine investigator dedicated only to pursuing the truth about where Madeleine was. This claim was undermined in the film by farcical scenes filmed by Exton in which he claimed that a market trader in the area might have been the man who abducted Madeleine. The documentary included a sequence of the market trader, driving a grey van, being pursued down a dirt track by Exton. 
What we now know about Exton - as a result of the Sunday Times report, 27 December 2008              
We now know that Henri Exton got his theft conviction quashed because he claimed he was suffering from Post-Traumatic Stress Disorder (PTSD) and we know that the government paid him a substantial sum of money for causing him to have PTSD – story below. In another
Sunday Times
article a week earlier (see Appendix below), the paper covered the story of another, unnamed, former government spy who worked for MI5 and MI6. He murdered someone and is now serving a life sentence. He claimed that he committed this murder because he was suffering from PTSD and is also claiming a government pay-out - see extract from this story in the Appendix below.  
QUOTE  
http://www.thesundaytimes.co.uk/sto/news/uk_news/article1649463.ece
Payout for broken spy 'exiled' by MI5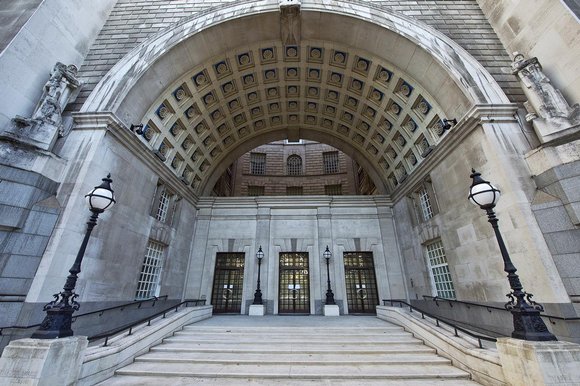 The officer was 'exiled' from MI5 when he had expected a sympathetic ear
AN MI5 officer [Henri Exton] suffering from Post-Traumatic Stress Disorder (PTSD) successfully sued the security service after his career was destroyed following his arrest for shoplifting.
The undercover officer, one of the most decorated in MI5's postwar history, was suspended and became suicidal after being told his career was finished.
He received a police caution in 2003 after leaving a duty free shop in Manchester without paying for a bottle of perfume.
The officer, who had been working for many months without a break, said it was an accident and that he had been distracted by a call on his mobile phone about an ongoing operation.
However, MI5 chiefs banned him from communicating with his colleagues or the agents he was running.
The caution was quashed by the High Court after judges hear evidence that he was unknowingly suffering from PTSD at the time of the theft.
UNQUOTE
Neither the date Exton was awarded this compensation, nor the amount of it, has been revealed.
Meanwhile, a source has revealed that Exton lives in a mansion in Bury, Lancashire,  postcode BL8 3BH, currently worth £887,000 according to Zoopla.
So the man behind the two Smithman e-fits is:
1 A spy awarded an O.B.E. and the Queen's Police Medal after serving as the Head of MI5's Covert Intelligence Unit
2 Who stole a bottle of perfume from Manchester Airport
3 Pleaded guilty to the offence and was given a criminal record as a result
4 But later had his offence rescinded in an unusual High Court action
5 As a result of claiming that he only committed the offence because of PTSD
6 And went on to successfully claim damages against the government, his pay-out of course being funded by the taxpayer
7 And in early 2008 was hired by Kevin Halligen and the McCann Team to find Madeleine.
+++++++++++++++++++++++++++++++++++++++++++++
APPENDIX
Sunday Times story of 20 December 2007 about an unnamed spy trying to claim he murdered someone because he was suffering from PTSD 
http://www.thesundaytimes.co.uk/sto/news/uk_news/National/article1647526.ece
"A FORMER spy who infiltrated al-Qaeda for British intelligence is suing the government after being imprisoned for a murder that he blames on post-traumatic stress disorder (PTSD) caused by his dangerous missions.
"The former agent, who cannot be identified for security reasons, is now serving life for the killing, which he claims was committed as a direct result of his mental condition.
"He is seeking damages from the government and is appealing against his murder conviction on the grounds of diminished responsibility due to PTSD.
"The former spy has told The Sunday Times that he worked as an agent for both MI5 and MI6 for almost six years, undertaking missions in Britain, Pakistan and Egypt.
"He claims that while spying for MI6 in Pakistan he was tortured, witnessed executions and lived in constant fear of being exposed as a British spy…"

____________________

Dr Martin Roberts: "The evidence is that these are the pjyamas Madeleine wore on holiday in Praia da Luz. They were photographed and the photo handed to a press agency, who released it on 8 May, as the search for Madeleine continued. The McCanns held up these same pyjamas at two press conferences on 5 & 7June 2007. How could Madeleine have been abducted?"
Amelie McCann (aged 2): "Maddie's jammies!".  

Tony Bennett

Researcher




Posts

: 16347


Activity

: 24045


Likes received

: 3619


Join date

: 2009-11-25


Age

: 73


Location

: Shropshire



It was a pity they couldn't expedite his obvious involvement to the McCanns and Brian Kennedy.  Perhaps we could add him to the CMMOM New Years Honours list, he may be a friend or colleague of Clarence, who has close associations to various nefarious cohort government colleagues, eh, Dave, former Brighton Conservative candidate?
You do wonder what is the reason for all these powerful senior people in vast organisations over the past eight years to have not found any credible evidence or non committal of any crimes in the disappearance of Madeleine McCann and the only reference is the abduction thesis?
Thank goodness for the video evidence of Martin Grimes and his working dogs,Eddie and Keela, of which even Clarence Mitchell seems to have difficulty offering a quantifiable calculation of the dogs' success rates, "Ask the Dogs, Sandra!".  It's all been captured on camera Gerry, as Hideho can confirm?

willowthewisp




Posts

: 3393


Activity

: 4912


Likes received

: 1159


Join date

: 2015-05-07



---
Permissions in this forum:
You
cannot
reply to topics in this forum