THE MISSING STATEMENTS
I have been keeping a record of the possible statements missing from the PJ files on the premise that what is missing may well be more important than what has been released! Rather than sit on the list I thought I would stick it on here for others to add to, as I'm sure that it is far from definitive.
In no particular order of importance, the following are the statements that I would presume to be missing from the PJ File release. Please correct me if there is anything you feel incorrect.

»
SMITHMAN 8 - The Nine Phases of Smithman - How the Smiths became part of the McCann Team in January 2008
by
polyenne
Today at 15:09
»
* GENERAL ELECTION, Thursday 8 JUNE 2017 * How will you vote? - POLL added
by
willowthewisp
Today at 13:55
»
Catastrophic tower block fire in London today - KCTMO warned in 2016
by
polyenne
Today at 13:51
»
Forerunner: 'Other' Call records Pt.1
by
Nina
Today at 11:46
»
Ben Thompson's attack on Tony Bennett, CMOMM and myself
by
Get'emGonçalo
Today at 10:02
»
Letter sent by CMOMM member to Laura Richards, Police 'criminal behavioural analyst', asking her to look at Maddie case
by
Verdi
Today at 1:55
»
Those incredibly 'unreliable' DOGS............again!
by
Get'emGonçalo
Yesterday at 18:04
»
Media Mayhem - MCCANN MEDIA NONSENSE OF THE DAY
by
Verdi
Yesterday at 16:24
»
In hindsight, are you happy with the way you voted in Brexit?
by
BlueBag
Yesterday at 14:15
»
Russian website hackers got into the Met Police computers and hacked the password of DCI Andy Redwood of Operation Grange
by
jeanmonroe
Yesterday at 12:44
»
Dr Vernon Coleman: Proof that the EU is a Nazi creation
by
sar
Yesterday at 11:12
»
Madeleine's body could be hidden in any one of about 200 abandoned wells that have never been searched - Star, 25 June 2017
by
Verdi
25.06.17 22:04
»
Could Jim Gamble now be in serious trouble? - after today's Gary Haggerty revelations?
by
willowthewisp
25.06.17 16:28
»
OPERATION FERNBRIDGE: Timebomb at Elm Guest House: [***NEW***] ..and the Edward Heath > Cyril Smith > Clement Freud > McCanns connections
by
sar
25.06.17 14:43
»
The letters to the Prime Minister and Met Police Commissioner Cressida Dick were posted on Tuesday (12 June) and I am awaiting replies which I shall post here. I have also sent a copy to the Leader of the Opposition, Jeremy Corbyn.
by
Get'emGonçalo
25.06.17 14:41
»
Parliament hit by cyber attack as hackers attempt to access MPs' email accounts
by
Mirage
25.06.17 8:44
»
Met Police (Operation Grange) - Bollocks or not bollocks?
by
polyenne
25.06.17 7:11
»
What would you ask the universe to explain?
by
aquila
24.06.17 19:23
»
Word Counts
by
sar
24.06.17 12:42
»
NEW - Terry Lubbock & Tony Bennett to attend Attorney-General's office TUESDAY 27 June, in London, to hand in formal request for permission to approach the High Court for authority to hold a fresh Inquest into the killing of Stuart Lubbock
by
Tony Bennett
24.06.17 11:54
»
Hobs' theory: What I believe may have happened to Madeleine McCann
by
polyenne
24.06.17 11:21
»
'Major Incident' as van hits mosque worshippers
by
BlueBag
24.06.17 6:01
»
'VIDEO OF THE DAY'
by
hogwash
22.06.17 7:00
»
Andy Woodward - Historic CSA in the football world (from The Guardian)
by
Roxyroo
21.06.17 20:18
»
The 'explosive dossier' that forced police to re-open their investigation into Stuart Lubbock's death - News of the World article 2006
by
worriedmum
20.06.17 20:54
»
Catriona Baker
by
polyenne
20.06.17 10:44
Retired murder DCI Colin Sutton: "I would also like to make the point that Operation Grange was so restricted from the start as to be destined to fail."

Assistant Commissioner Mark Rowley made public on national TV that Operation Grange is a complete fraud.

Ex-DCI Andy Redwood had a "revelation moment" on BBC's Crimewatch on 14th October 2013 when he announced that Operation Grange had eliminated the Tanner sighting - which opened up the 'window of opportunity', in accordance with their remit, to allow the fake abduction to happen.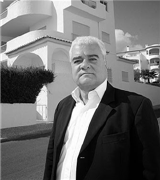 Despite "irrelevant behaviour" from blood and cadaver dogs in the McCann's apartment, on Kate McCann's clothes, and in the car they hired three weeks after Maddie disappeared, Ex-Chief Inspector, Ian Horrocks, said: "The thought that Kate and Gerry McCann had anything to do with the death of their daughter is frankly preposterous."

Ex-Deputy Chief Constable, Jim Gamble QPM, congratulated SKY reporter, Martin Brunt, on twitter for doorstepping Brenda Leyland on behalf of Gerry McCann.