As it was supposed to be a family holiday, I think it was very poor that the McCanns didn't take a lot of pictures of their children. We have found it difficult to see Madeleine or the twins during their stay at OC. Some were of the parents laughing pushing a buggy with a black cover over and a picture by the pool as well as the tennis ball picture.
I've not been on Twitter some quite a time but have updates. Here's an interesting point...
https://twitter.com/K9Truth/status/566999810243190785?cn=cmVjb3NfYmFja2ZpbGxfZGlnZXN0
No picture of Madeleine with the required blue wrist band has been made public. I think it was Madelene who was substituted for Madeleine on the Monday.
Also came across this pic...
https://twitter.com/Broomleigh/status/567800813670903808?cn=cmVjb3NfYmFja2ZpbGxfZGlnZXN0
No wonder there wasn't any evidence for distress given at the GA trial.
If you enlarge this pic from Mark Warner in Greece they still don't seem to be consistent with wristbands. I can see them on some of the children, but not on all of them.
http://www.markwarner.co.uk/sun-holidays/greece/levante-beach/childcare
http://www.markwarner.co.uk/sun-holidays/greece/levante-beach/childcare
I can see 7 out of 9 wearing the wrist bands in the bigger picture. We can't see the first two children clearly.
I would say that they were safety conscious from that picture but who knows what OC was like.
As in hospitals, identity is very important esp re allergies , blood group etc  Failure to wear a wrist band is just not acceptable and I wouldn't let it slide. The rates of £180 per morning or afternoon session are very steep but I always had my children with me the whole time. So OC is not what I would call a place to take children for a family holiday.
I don't know if I have missed anything, but I haven't seen one photograph of Kate, taken on holiday in Portugal, BEFORE Madeleine disappeared. Can anyone show me one?



Posts

: 3741


Reputation

: 855


Join date

: 2012-11-10



What has puzzled me is all the monochrome pictures. Colour photography came in 60 years ago. Have the McCanns a perfectly innocent excuse for this?

It appears to me that the object of this case  was to give out the minimum amount of information.

I would be asking the McCanns "Who gave out the wrist bands?" and "Did they fit them on the child themselves?" or did the parent say "I'll put it on later, she is sleeping atm".

The staff have been sent away which happens when a coverup takes place as well as items of interest disappear.


ETA  I like to start at the very beginning and not DCI Redwood's zero point of 5pm 3/5/2007.

So, have we proof that McCanns paid for the holiday to PdL and did they pay for the child minding. Bank details were withheld. That's where I think the investigation should start.

Did OC take a photograph of every child as they presented themselves for the first time?
Help! It's probably me, but looking at the view from, I assume, the Payne's balcony I can't relate it to what I think they should have seen. I would have expected views of the pools, maybe even the tennis courts, but I can see little houses, and, in one pic, a swimming pool with steps which looks square??
http://www.mccannpjfiles.co.uk/PJ/GREYSCALE_SNAPS.htm
G Unit,
Paynes apartment is on 1st floor, second 'curved-edged' balcony in from the road of the right hand block as you look at it. 'Square' edge of pool is just in front of them to the right looking out.



Posts

: 2593


Reputation

: 919


Join date

: 2013-12-03



Thanks, Doug D. Still can't relate it to this, though??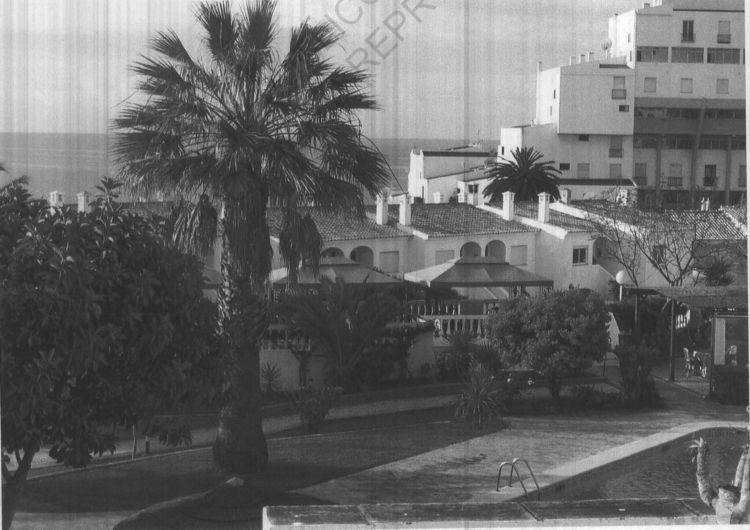 or this?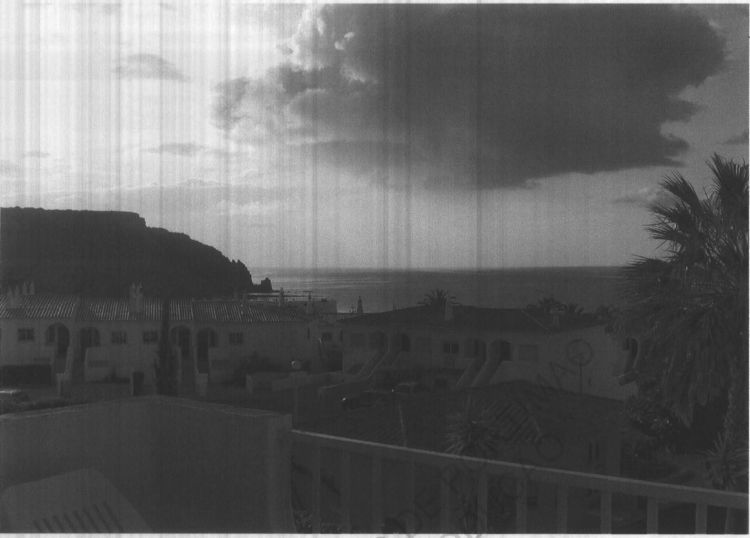 G Unit,

If you 'google maps' for PdL & go to the street view you can look down the road from roughly outside 5A. The low villas are on the other side of the road to the left and the tall block is to the right over the back, although further away than it appears in the b&w photo.

It is also interesting to see real people in the street images outside 5A as it again makes a nonsense of JT's sighting and description when you consider what she would actually have been able to see in the dark and at the distance to the corner.



Posts

: 2593


Reputation

: 919


Join date

: 2013-12-03



Thanks again! Got it now :)
---
Permissions in this forum:
You
cannot
reply to topics in this forum