From the Daily Telegraph :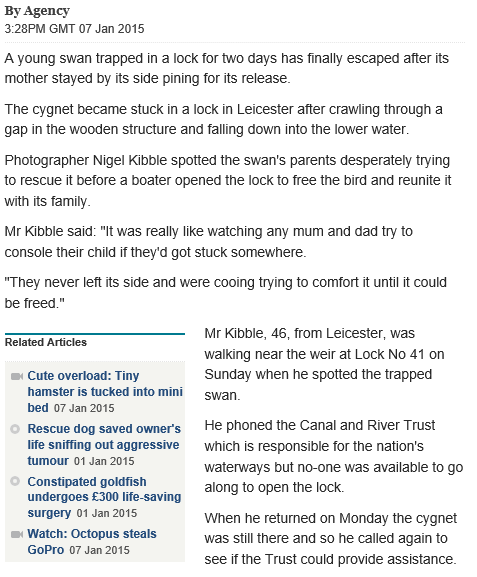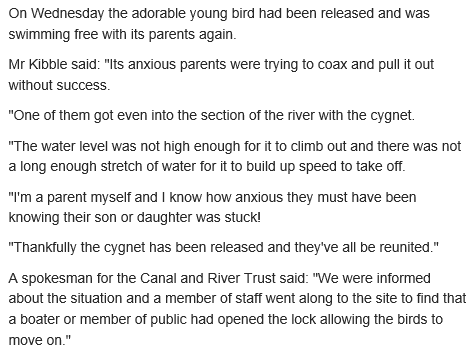 Best wishes to everyone for 2015.

____________________
'Tis strange, but true; for truth is always strange...
(from Lord Byron's 'Don Juan', 1823)

missbeetle




Posts

: 985


Reputation

: 19


Join date

: 2014-02-28


Location

: New Zealand



Never leave young children on their own
____________________


2007 (28 June) Dr Gerry McCann: "I have no doubt we will be able to sustain a high profile for Madeleine's disappearance in the long-term".
2017 (February) Dr Kate McCann…
thrust into a global bidding war…news giants battle to sign her up for the 10th anniversary…offered huge bids…bombarded with offers…30 sitting on the table…getting new bids every other day…one told Kate and Gerry: 'Name your price!'

Tony Bennett




Posts

: 14616


Reputation

: 2773


Join date

: 2009-11-25


Age

: 69


Location

: Shropshire



What a lovely story.

These Leicester parents really put two other Leicestershire parents to shame.  Who would have thought that two UK doctors would be shown up by a couple of Swans.

"It was our Holiday too"

"We thought it was safe"

"If she had injured herself in the apartment, how would that be our fault?"

The swans were by the cygnets' side all the time, not just checking every 15, 20 or 30 minutes.

____________________
"WE ARE ALL IN THIS TOGETHER" - Rebekah Brooks to David Cameron
A swanderful example of responsible parenting.

ETA they are protected birds why didn't he ring the RSPB - I don't think I could have stood by and waited so long for help.

____________________
Things aren't always what they seem

Angelique




Posts

: 1396


Reputation

: 37


Join date

: 2010-10-19



awwwwwwwwwwwwwwwwww.
@ sharonl's post.

plebgate




Posts

: 5980


Reputation

: 1667


Join date

: 2013-02-01



---
Permissions in this forum:
You
cannot
reply to topics in this forum