A NEW LOOK AT KEVIN HALLIGEN AND ALL HIS HIGH LEVEL CONNECTIONS
I've been approached recently by one of the mainstream media who are preparing a documentary on Kevin Halligen. They asked me for all my notes on him and I've supplied them. In the course of doing so, I've in turn been supplied with new material about him which I've recorded below. Some of this overlaps with material I put on the forum some time ago here:
http://jillhavern.forumotion.net/t9724-the-mccanns-and-the-conman-1-the-biography-of-kevin-halligen-2-a-checklist-of-questions-for-tonight-s-channel-5-programme-to-answer 
A search of topics for 'Halligen' on CMOMM brings up 31 other threads about him. 
How far this mainstream media company will go in probing the subject of 'Kevin Halligen and the McCanns' is doubtful. The only programme to do so until now, 'The McCanns and the Con-Man', Channel 5,in 2014, managed the unlikely feat of portraying Halligen and his sidekick Henri Exton as having got nearer than anyone else to solving this case - by producing those two controversial e-fits, claimed to have been based on the recollections of the Smith family: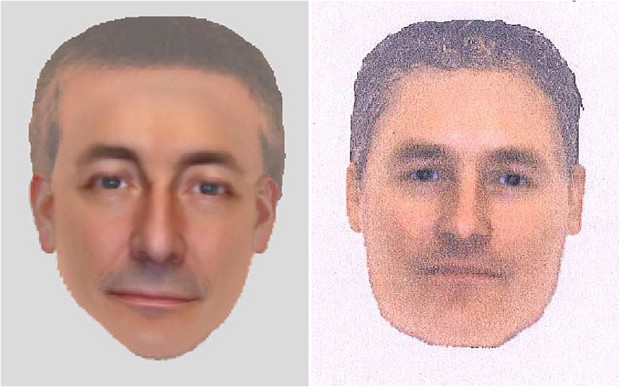 As always, the prime question about Halligen is: why did the McCann Team appoint a man with this background to front the search for a missing child?
New points of special interest in red.
Oakley International - Employed by the McCann Team in 2008 to find Madeleine
In early 2008, Oakley Strategic Services LLC was formed. The owner was a man by the name of Colonel Ken Irish III. Halligen was involved as a Director, but not a shareholder, in the company, after it was formed. Colonel Ken Irish III was killed in an accident in Virginia in August 2011. 
In 2008 (that is, after Madeleine McCann was reported missing), the company was one of several national security specialists to contribute to a workshop entitled, 'Shariah Law and Financial Jihad: How Should America Respond?' The workshop was co-sponsored by The McCormick Foundation and The Center for Security Policy. Nickolas Abramo (their Director of Operations) and Ken Irish III also worked on the issue of the risks and dangers posed by 'Shariah-Compliant Finance' and the indirect impact the phenomenon might have on human rights. 
A security services source is clear that Halligen's Oakley International, set up soon after Oakley Strategic Services, was specifically set up in readiness to be appointed as the lead investigators in the Madeleine McCann case in April 2008. The same source is clear that Halligen had a long history of setting up 'front' companies. 
The career of Kevin Halligen
It is clear from this that when, in August 2008, Clarence Mitchell boasted of how the Madeleine McCann investigation was in the hands of 'the big boys of international private detection', he was lying with as many teeth as he has in his mouth. 
My source seems to know a great deal about Halligen's employment history, or perhaps I should say his history of Directorships and setting up 'front' companies. Here is the list he gives:
 
1. AEA Technology (1997-1999)
2. then Cap Gemini Ernst and Young (1999-2002)
3. then The Inkerman Group (2002-3). 
And during that time he set up:
4. SOE International, with Major-General  John Holmes (former Director of Special Forces) and Nicola Heath (Terror Psychology Advisor), and
5. The Chimera Partnership with Tim Craig-Harvey (who we see as Halligen's partner again, working for Oakley International and who appeared in the 2014 TV show: 'The McCanns and the Con-Man) and Natasha Duval 
After all that, he set up 
6. Red Defence International. 

That's a significant number of companies and some very important, well-placed people he has hooked up with, in a short space of time

My source refers to the well-known article by Mark Hollingsworth in the Evening Standard, 24 August 2009, in which Kevin Halligen is portrayed as a 'con-man, 'serial fraudster' and 'fantasist'.

This is the source's comment on that article: 

"The chronology and the choice of events from Halligen's employment history [in the Evening Standard article] served to support the story of a 'con-man' and a 'fantasist'. It made his actions appear impetuous, almost random, the actions of a man surviving on his wits and scuttling from one scam to another, acting impulsively, acting alone…[but] The real chronology (above) challenges that belief. Looking over documents filed at Companies House, a different character emerges and a different chain of command emerges too. There are greater forces involved, more interested parties…Halligen has spent much of his prior career in the fields of private security and defence, precariously enmeshed in lucrative projects for the Ministry of Defence and the US Department of Defense".


My source then adds this: 
"In the early 1990s, Halligen is already employed by DSB Special Batteries Ltd, based in Crawley, West Sussex. It manufactured and marketed battery packs and rechargers for the military, industrial and commercial markets in the United Kingdom. From 24 to 26 April 1995 he represented DBS at the International Power Sources Symposium at the Brighton Thistle Hotel, Brighton. 
"In 1997, the company was taken over by AEA Technology Systems. Halligen began research and development on Lithium-Ion batteries. AEA Technology later won contracts with the Ministry of Defence (providing batteries for the Army's Bowman Battlefield System and French Military thermal imaging cameras), the US Departments of Homeland Security and Defense [unmanned aerial vehicles, or UAVs] and NASA (contracts for the Mars Landing Mission in 2003 and the first Comet Landing Mission. 
"Justin Staines and Steve Boyes (of Northrop and Nexeon Limited) would have worked with Halligen at this time. ABSL Space Products (formerly Halligen's employer AEA Technology Space) was later under direct contract from QinetiQ to supply rechargeable Lithium-Ion batteries".
In the summer of 2002. Halligen and Major-General John Holmes (ex Director of Special Forces) were recruited by Gerald Moore and Sir John Walker of Inkerman Group specifically for the Minerva Programme (anti-terrorist, emergency response project performed in association with QinetiQ, the UK Government Defence Agency). They both appear on the July annual returns form as Directors. Holmes seems to have resigned abruptly in January 2003, after little more than 6 months at Inkerman, to work on 'Project Unicorn' for the Metropolitan Police with Nicola Heath and Paul Cardew. Halligen resigned form Inkerman on 31 August 2003. 
The Wikipedia entry on John Holmes tells us this: 
"Holmes was born in 1949) and is is a former SAS commander. He joined the SAS in 1974. He subsequently followed a Special Forces career and in turn commanded an SAS Squadron, served as the Special Operations Liaison Officer at the British Embassy in Washington DC, ran the Special Forces Policy Desk in the Ministry of Defence and commanded 22 SAS from 1989 to 1992. He was subsequently given accelerated promotion to Brigadier and command of the Airborne Brigade for three years. He then served at SHAPE [Supreme Headquarters, Allied Powers in Europe]…returning to the UK in 1999 as Director of Special…In 2002 he left  and worked for Inkerman, a high profile UK-based security and risk management company.
"During 2003 he completed two main projects – Project Unicorn, for the Metropolitan Police and UK Government into commercial sector activity in London - to aid the counter-terrorism effort. The second was providing security consultancy advice to Erinys Internationa, a British-owned security company that won the multi-million pound contract to secure the Iraqi Oil infrastructure. He was a Director of Erinys 2004-2008. 
Later, Halligen became Company Secretary of Jungor Thames Valley Ltd, a company is owned by Linda 'O Connell, operating from the handsome and extensive grounds of Stanennor, Westwood Lane, Normandy, GUILDFORD, GU3 2JE. The company provides catering equipment, marquees and furniture for events. Halligen had no shares in the company and was not a Director. The home address Halligen provided at that time was Stable Cottage, Thursley Road, Elstead. The cottage is just 30 minutes drive from Cap Gemini headquarters in Woking and is within yards of the MOD and British Army's Longmoor Training Estate on Elstead and Hankley Common.
Kevin Halligen, Major-General John Holmes, Tim-Craig-Harvey and Natasha Duval
In this section I explore the connections between Kevin Halligen and three of his close associates: Major-General John Holmes, Tim Craig-Harvey and Natasha Duval.
On 27 August 2003, a few days before Halligen resigned from Inkerman, Tim Craig-Harvey (still working at Inkerman), Natasha Duval and Kevin Halligen registered The Chimera Partnership at Companies House. They used an address for registration used by General Major John Holmes on his SOE application, namely 15, St Botolph Street, LONDON.
In February or March 2004, Halligen was clearly regarded very highly because he was given a U.S. Department of Defense security pass – and those are not handed out every day.
   
No more than a few weeks later, on 5 April 2004, Halligen, Major-General John Holmes and Nicola Heath (the latter two having worked on Project Unicorn for the Met) set up SOE International, registration No. 5094037 at Companies House. It was given a 'Non-Trading' status.
According to the incorporation file, Kevin Halligen and Mayor-General John Holmes used Inkerman's 1 Cornhill Head Office address as their contact address, while Tim Craig-Harvey aalso used the Inkerman Cornhill address  when registering the Red Defence website.
My source notes: "Why both Halligen and Holmes are still using the Inkerman office address during this time isn't clear, especially when several parties allege that Halligen's departure from Inkerman was so emphatic and acrimonious".
On 30 July 2004 Tim Craig-Harvey, Natasha Duval and Halligen set up Red Defence Ltd at Companies House (Company No. 05193728). It remained a dormant company for much of its lifetime - see the 363s annual return, July 2005. It was Tim Craig-Harvey who featured in the 2014 TV documentary 'The McCanns and the Con-Man'.  
On 19 August 2004, Nicola Heath and Major-General John Holmes set up SOE Academy Ltd (Company No. 5210093). 
And then Halligen and Tim Craig-Harvey, on 17 March 2005, registered Red Defence International Ltd (Company No. 05396823) – a different company from 'Red Defence'. Again it is Tim Craig-Harvey who serves as Company Secretary and Director.  
Developments in 2007 and later
Sometime between December 2007 and February 2008, Andre Hollis (Vice President of Van Sycoyoc and regular Fox News commentator), Tim Unruh (from Patton Boggs) and probably Colonel John Garrett (also from Patton Boggs) set up Oakley International Group LLC, with Halligen also being involved.
Hoovers says the initial date of registration was 12th February 2008. It was set up as a Foreign Limited Liability Company, apparently trading in defence, aeronautical search and navigation systems and equipment. 
Extraordinarily, Oakley International Group, sometime between February and April 2008, were awarded a 6-month contract worth £½ million plus expenses, ostensibly to try to find out what happened to Madeleine McCann.
It was about this time – March 2008 – that the government-funded Forensic Science Service, based in Birmingham, were preparing their final report on the forensics for the McCann investigation.
It is of no little interest, therefore, that in the same month (March 2008) Halligen's partners at Oakley International, Andre Hollis and the Van Scoyoc company, were actually lobbying the US Senate on behalf of the Forensic Science Services in the UK.
Not only that, but one of the Senators they met with was Richard C Shelby, the very Senator that Gerry McCann met in Washington some 9 months before. The Shelby election campaign was robustly supported by QinetiQ North America and by law firm Patton Boggs. 
As a return on this support, Shelby awarded QinetiQ North America a contract worth $8,000,000 [£½ million] to provide work on behalf of the US Army Aviation and Missile, Research, Development and Engineering Center.
And then in April 2008, Halligen's partner, Andre Hollis (also the Chief Executive Officer of Oakley International Group LLC), lobbied the House of Representatives and the US Senate on behalf of Oakley Strategic Services LLC, in a bid to win contracts with the US Department of Defense. The company spent $20,000 and then £5,000 during the period March - April 2008 on issues relating to strategic training and consulting services.
April 2008, Andre Hollis left Van Sycoyoc and was appointed Head of Due Dilgence at Tiger International. He remained there until April 2010. He now works for the Center for Advanced Defense Studies in Washington DC.
Interestingly, former QinetiQ Managing Director, Simon Bennett, took over
the Forensic Science Services at this time to prepare it for privatisation.
Tim Craig-Harvey, Halligen's partner at Red Defence, later became a partner in The CHS Partnership LLP and Vigil Ltd. 
The founder of both companies was Nicholas Strachwitz-Hamilton of The HBS Group. Craig-Harvey's new companies were involved in sourcing commodities like oil, diamonds, gold and sugar to and from South and Central America – and also procure and dispose of high value assets in Europe and the Middle East.
Later, in November 2009, Tim Craig-Harvey was appointed a Director at Heropreneurs, which Founder Sophie Sharpe described as 'an innovation in venture philanthropy'. Inter alia, it was the UK's first 'social venture fund' to support veterans of the Armed Forces community to start-up in business.
Sophie Sharpe was responsible for spearheading the fund-raising behind Boris Johnson's Mayoral Campaign in 2007-08. The Patron of the company is of the company is Colonel Tim Collins of Iraq war fame.
Heropreneurs' Co-Founder, Richard Morris, is a former journalist who has written for the Sunday Times, Wall Street Journal, the Financial Times, the New Yorker and the Independent.
Halligen's Russian connections
Halligen's business partner, Major-General John Holmes was very much a part of the Boris Berezovsky and Alexander Litvinenko circle of Russian billionaires and anti-Putin exiles.
The London Evening Standard - which ran Hollingsworth's story on Kevin Halligen back in August 2009 – had been bought earlier that year by Russian Alexander Lebedev in February 2009. His Russian newspaper, Yuri Shchekochikhin, had published Litvinenko's claims in 2001 that Russian security services were behind a series of apartment bombings in 1999 that were blamed on Chechen separatists. Anna Politkovskaya, who was murdered in 2006, was a regular columnist in that
newspaper.
This report appeared in 2010:
MADELEINE FUND FRAUD ACCUSED'S COURT BID; IRISHMAN FIGHTING EXTRADITION TO US
BY A MIRROR REPORTER
"AN Irishman accused of conning EUR343,000 [it was more like double that - over £½ million – T.B.] from the Madeleine McCann Fund will fight extradition to the United States in connection with a separate alleged fraud, a court heard yesterday.
"Kevin Halligen, 48, is wanted in the US over a EUR1.4million scam after allegedly ripping off an oil company. Last November, Halligen was led away in handcuffs from the Old Bank Hotel in Oxford where he had been staying with his girlfriend under a false name. He is suspected of swindling the Maddie fund after claiming he could use satellite technology to help find the missing girl, although allegations relating to the McCanns are not before the court.
"Further reports since his arrest have claimed Halligen tried to squeeze another EUR189,000 out of the fund after he was sacked by the McCanns when they grew suspicious of his credibility. Halligen, who appeared by videolink at a brief hearing at City of Westminster Magistrates Court in central London yesterday, was remanded in custody for a further three weeks until Friday, February 26 when a short hearing will take place ahead of a full extradition hearing on an unspecified date".
More interesting connections
It may be of interest that Halligen was initially represented in the extradition proceedings by Mark Summers of the barristers' chamber Matrix - where he was a colleague of Cherie Blair, wife of former Prime Minister Tony Blair, and Founder of Matrix Chambers. Summers was the lawyer of choice for politically sensitive cases and complex cross-border and jurisdictional issues.
Summers worked closely with one of Halligen's business partners, John Taylor. They worked together as advisors in the aftermath of the 2001 US Anthrax Bioterrorism Attacks and the extradition of Pentagon hacker, Gary McKinnon - in which Summers was representing the interests of the United States Department of Defense. According to his online C.V., Summer's biggest cases have included:
The Madrid train bombings,
the 9/11 attacks,
the 'Fertiliser Bomb' plot,
the collapse of Enron,
the $31million US 'Ponzi scheme' of advance fee fraud,
the murder of Theo van Gogh (allegedly carried out by the by the Amsterdam/Moroccan Hofstaad Network),
KGB espionage in the former Soviet bloc,
the Trojan Horse computer virus,
the Stansted Airport Afghan Airlines hijacking,
the failed 21/7 London bombing attempts, and
defending Younes Tsouli, the Moroccan-born resident of the UK widely credited with being Al-Qa'eda's 'cyber-Muhajid'.
His trials also include cases of human trafficking and child abduction. Several of the people Summers has represented have died in mysterious circumstances.
It may be significant that it was the same Mark Summers of Matrix Chambers who, together with Solicitor Louis Charalambous, helped to secure the £600,000 compensation deal for deal for one-time Maddie suspect, Robert Murat. Charalambous and a team from Matrix Clambers were said to have conducted a 'forensic exercise' to identify the principal offenders who allegedly libeled Murat and came up with a list of more than 100 of the most damaging articles.
Kevin Halligen was later legally represented in his extradition proceedings by  Carter Moore, a Manchester-based law firm. The man representing Halligen was Jeremy Moore, Managing Partner and Head of the company's criminal defence team. Jeremy Moore also acted for Barry George, wrongly convicted of the murder of Jill Dando, in his successful appeal proceedings and subsequently on his retrial - where he was acquitted after spending 8 years in jail.
It was of course Clarence Mitchell who was was the first news  man on the scene after the Dando murder. A
nd it was Detective Superintendent Andy Tattersall, together with the Investigating Officer in the case, Detective Chief Inspector Hamish Campbell,  who first identified Barry George as Dando's killer.
Tattersall was later was brought in with Halligen and Exton to help with the Madeleine investigation, whilst Hamish Campbell was later to be appointed as the boss of Detective Chief Inspector Andy Redwood when Operation Grange was set up on the orders of Rebekah Brooks in May 2011.
For Tattersall and Campbell to have bungled – some say deliberately – the Barry George prosecution to have both been brought in to 'help' in the Madeleine McCann investigation seems way beyond coincidence.
Another remarkable coincidence is that Det Supt Andy Tattersall was interviewed by Jill Dando herself on her debut on BBC Crimewatch.
____________________


2007 (28 June) Dr Gerry McCann: "I have no doubt we will be able to sustain a high profile for Madeleine's disappearance in the long-term".
2017 (February) Dr Kate McCann…
thrust into a global bidding war…news giants battle to sign her up for the 10th anniversary…offered huge bids…bombarded with offers…30 sitting on the table…getting new bids every other day…one told Kate and Gerry: 'Name your price!'
Researcher/Moderator




Posts

: 14233


Reputation

: 2447


Join date

: 2009-11-25


Age

: 69


Location

: Harlow, Essex



Oakley International Group LLC
A privately held company in Washington, DC
More Details for Oakley International Group LLC
Categorized under Defense Systems and Equipment. Our records show it was established in 2007 and incorporated in District of Columbia. Current estimates show this company has an annual revenue of 99000 and employs a staff of approximately 1.
Business Information
[th]Location Type[/th]
Single Location
[th]Year Established[/th]
2007
[th]Annual Revenue Estimate[/th]
99000
[th]Employees[/th]
1
[th]SIC Code[/th]
3812, Search, Detection, Navigation, Guidance, Aeronautical, and Nautical Systems and Instruments
[th]NAICS Code[/th]
334511, Search, Detection, Navigation, Guidance, Aeronautical, and Nautical System and Instrument Manufacturing
[th]Business Categories[/th]


Defense systems and equipment

Search And Navigation Equipment, Nsk




Posts

: 3360


Reputation

: 597


Join date

: 2012-11-10






Posts

: 3360


Reputation

: 597


Join date

: 2012-11-10



Red Defence International Ltd was dissolved on 1st June 2010.  The last annual return was filed on 17th March 2008.

 
I have been reading this forum for years now and I respect all the hard work and research that has been done.  The Buried by mainstream media documentary was excellent.

I can see why a lot of people think that something happened earlier on the Sunday/Monday.  There has been a lot of evidence to support this.   I can also see things coming together in that Murat suddenly booked a flight home to act as a facilitator.   I am not saying this is not the case but I still have questions.
 

If it did happen earlier in the week why such a botch job?

I find it hard to believe that the Smith's would lie to protect a friend, it has not been proved they were even friends and Mr Smith has stated he only knew Murat to look at.  I also do not believe the McCann's pushed the Smith sighting, I had never even heard of them until I read the book The Truth of the Lie.     Why did these photo fits only come to light when Crime Watch produced them?  Crime Watch have said they were produced by the Smith's in 2008.  Why did Kate not put the photo fits in her book?

   

It was stated in the McCann's and the Con Man documentary that the McCann's hired Kevin Halligen because he said he could produce Satellite images of the  Praia da Luz on the 3rd May.
So the McCann's either hired Kevin Halligen to get images of an abductor or get any images of that night.  This is why IMO Smith man could be GM.   The McCann's paid this con man a lot of money and let him walk away.   Why did they not sue Kevin Halligen?   IMO because he could not produce these images he had served his purpose.

 

If I were Kate and I had hired a man who had set up a hot-line for my missing child which no one answered for over 2 years I would be directing all my anger and frustration towards him.

Henri Exton appeared to be doing all the work while Kevin Halligen was living it up in posh hotels funded by the McCann's.
The question has always been asked why did they hire con men, could this be the answer?



Posts

: 62


Reputation

: 7


Join date

: 2012-06-02


Age

: 49


Location

: Belfast



---
Permissions in this forum:
You
cannot
reply to topics in this forum